Kip Landon LCSW is the Program Manager for Crisis Services at Wasatch Mental Health.  This includes the operations and services of several departments located at the Recovery Outreach Center and Intensive Residential Treatment.  Kip attended BYU- Idaho and has a Bachelor's degree in psychology and recreation therapy, then attended graduate school at BYU and received a Masters degree in clinical social work.   Kip has worked in the mental health field for over 15 years and still enjoys working with individuals who reside at various inpatient psychiatric hospitals.  During his career, Kip has worked in various capacities, including substance abuse and addiction recovery, individual and group psychotherapy, and also specializes in crisis mental health interventions.  Part of his role at Wasatch Mental Health is overseeing the involuntary civil commitment laws and procedures used in Utah County.  Kip assisted in the creation and development of the Wasatch Mental Health Recovery Outreach Center.
Kip is married with three children and enjoys football, weight training, rock n roll, and learning about the history and evolution of psychotherapy.
Laura Oaks, LCSW  and Therapist Supervisor has worked for Wasatch Mental Health for 10 years. She has worked in many places throughout the center and is currently working in the Crisis Department. In the Crisis Department, she is the liaison to the Utah State Hospital as well as being a therapist on the BRIDGE team, Wasatch's Assertive Community Treatment (ACT) team and fielding crisis situations that arise. Laura attended Utah Valley University for her undergraduate degree and then attended the University of Utah and earned her Master's degree in 2005. She is a Licensed Clinical Social Worker. She has worked extensively with the Intellectually Disabled population, as well as with substance abuse and personality disordered clients. She is trained in DBT, EMDR, as well as Sand tray therapy and is currently a Designated Examiner for the State of Utah.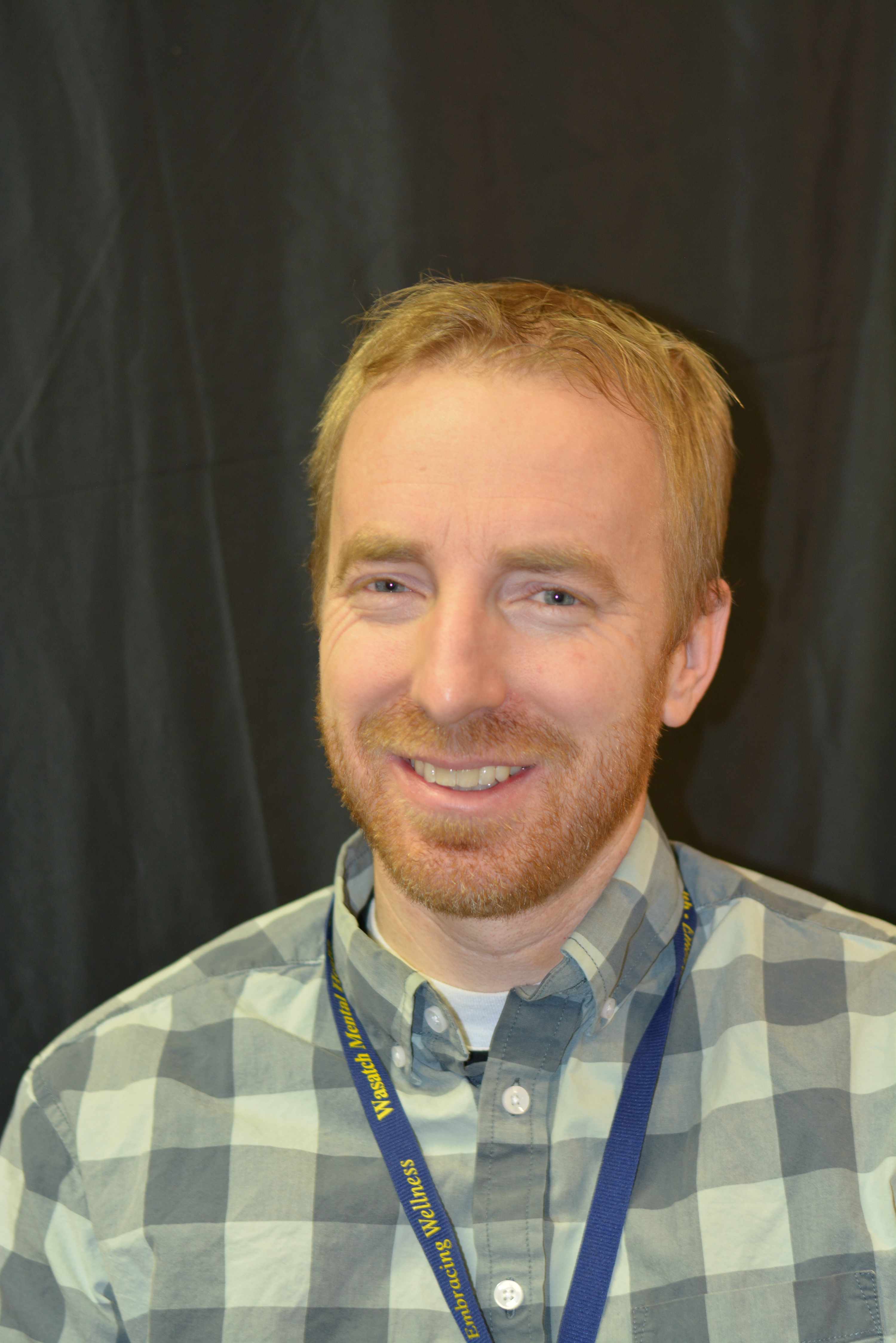 JonPaul Boyle, LCSW  joined the team at the Recovery Outreach Center and works on both the Crisis and the BRIDGE teams . He completed his graduate degree in Social Work from Brigham Young University. JonPaul enjoys working with a wide variety of clients and it's his goal to see them thrive in the local community. He has experience working as therapist at an acute crisis inpatient behavioral health hospital and at the Utah State Hospital on their forensic unit. JonPaul has training in and uses these modalities with clients: Cognitive Behavioral Therapy,  Group Therapy, Intensive Outpatient Treatment/Day Treatment Programs, Motivational Interviewing, and Solution Focused Therapy.
JonPaul loves to participate in most sports, and enjoys the great outdoors. He is grateful to live in an area that is so beautiful and with so many fun things to do. 
Sue Leavitt, LCSW provides professional, compassionate, non-judgmental help to individuals in need. Sue has over 28 years experience as a dedicated social worker and has been an addiction recovery treatment counselor for the past 10 years. Presently, she serves at Wasatch Mental Health as a Crisis Worker and BRIDGE team therapist .  Sue has enjoyed working with dual diagnosis, mental health and addiction recovery clients of all ages. Sue believes that with the right support all people can make the changes necessary to experience a purposeful and fulling life. Sue has training and experience in the following therapies and treatment modalities;  Art and Music Therapy, Cognitive Behavioral Therapy, Dialectic Behavior Therapy, Group Therapy, Intensive Outpatient Treatment/Day Treatment Programs, Motivational Interviewing, Rational Emotive Therapy, Residential Treatment, Solution Focused Therapy.
Sue enjoys swimming, four-wheeling, traveling, and spending time with family. She loves seeing individuals embrace their potential and enhance their quality of life.
Stephen Mortensen, LMFT recently joined the crisis team at the Recovery Outreach Center. He completed his graduate degree in marriage and family therapy from the University of Maryland. His initial training and internship was at the Center for Health Families in Maryland. After moving back to Utah, he found work for as a therapist for an inpatient behavioral health unit. Through his different experiences as a therapist, he has found that he enjoys working with most populations as long as he has a consistent variety during the week.
Stephen enjoys watching and playing sports. His favorite is soccer and basketball. He is married with one child and hopes to have more soon!
---
Sandra Wilkes, LCSW has been working with Wasatch Mental Health as a therapist for 7 years.  She is trained/certified in crisis intervention, as a domestic violence treatment provider, in Cognitive Behavioral Therapy, in DBT Therapy, in Solution Focused Therapy and as a Certified Mental Health Officer.  Sandra enjoys the progress of her clients as they make efforts to become better skilled in self-awareness, accountability and applying skills towards making positive changes in their lives.
Sandra is very interested in historical architecture and enjoys reading and public speaking.  She is a member of a band, performing classic rock and some country music.  She is married and enjoys her large family.
CY-FAST Team – Children and Youth
Amanda Stansfield, LCSW  is a Licensed Clinical Social Worker, currently supervising the Youth Crisis Team at Wasatch Mental Health.  Amanda completed her undergraduate degree at UVU (however it was UVSC at the time) and her Master's of Social Work at the University of Utah.   Amanda has been employed with Wasatch Mental Health the past 18 years.
Her experience includes managing mental health cases for the Division of Children and Family Services, liaison for the Utah State Hospital, acute crisis management for children and adolescents, and ongoing therapeutic supports for children, adolescent's and their families.  Career highlights include; starting the first Children-Youth Family Assessment Stabilization Team at Wasatch Mental Health,  working with highly acute crisis youth/families to prevent hospitalizations, and collaborations with outside agencies to bring services to the under and non-funded populations in Utah County.
Sachiko Briscoe, CHMC is a licensed Clinical Mental Health Counselor and has been involved in the mental health field for the past 10 years. She is trained in Domestic Violence, NOJOS (Utah Network on Juveniles Offending Sexually), EMDR (Eye Movement Desensitization and Reprocessing) and Why Try treatment.
Her areas of expertise include working with troubled youth (substance abuse, defiance, truancy, gang issues, sex offense, and trauma), adults (domestic violence, substance abuse, addictions, mental health, couples counseling, life adjustment) and families to find hope and healing through evidence-based practices, supportive interactions and personal accountability.
Although she believes in an integrative approach to therapy, Sachi comfortably employs the following modes of treatment: Child-Centered Play Therapy, Sand Tray Therapy, Art Therapy, Structural Family Therapy, Cognitive Behavioral Therapy, Trauma-Focused Cognitive Behavioral Therapy, Dialectical Behavioral Therapy, Person-Centered Therapy, Solution-Focused Brief Therapy, Emotion-Focused Therapy, Motivational Interviewing and Individual Behavior Modification.