Community involvement and donations are greatly appreciated to help us meet specific, as well as ongoing, needs of our clients.  Our goal is to improve the quality of life for our clients and frequently that goes far beyond providing mental health  treatment alone.  We have homeless individuals moving into an apartment for the first time who need all of the basics for setting up a household,  children who need school clothes and warm coats, and many other needs.  Wasatch Mental Health appreciates everyone in the community who assist us with our mission and truly make a difference in the lives of those with a mental illness.
Listed below are some current and ongoing needs.  Please feel free to call about specific projects that you may want to do or talents that you have to contribute.  Projects identified as potential Eagle Scout projects are suggestions and may or may not meet the requirements for an approved Eagle Scout project. It is up to the Scout to talk with his Eagle Scout Project Coach to determine if the project meets all of the Eagle Scout Project requirements.
Call us for more information or email at BeAHeroWMH@wasatch.org.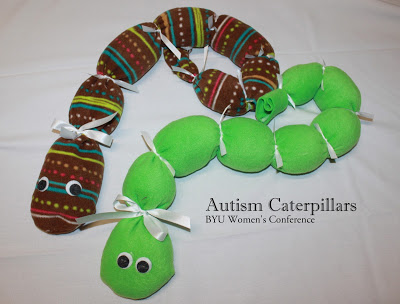 Autism Caterpillars are used in our GIANT Steps Autism Preschool and by therapists working individually with young children with autism, anxiety, and sensory issues. We recently got a donation of these Caterpillars from BYU Women's Conference and they were gone within 24 hours!!
These simple, soft, and darling caterpillars are weighted down with beans and have a sweet, soothing effect on an autistic child.  This new project will involve a little pouring, a little stitching, a little assembly and lots of love. Find instructions here.
Mental Health "Public Service Announcement" (PSA) Campaign for Social Media –

NEW
Target Audience- Youth
---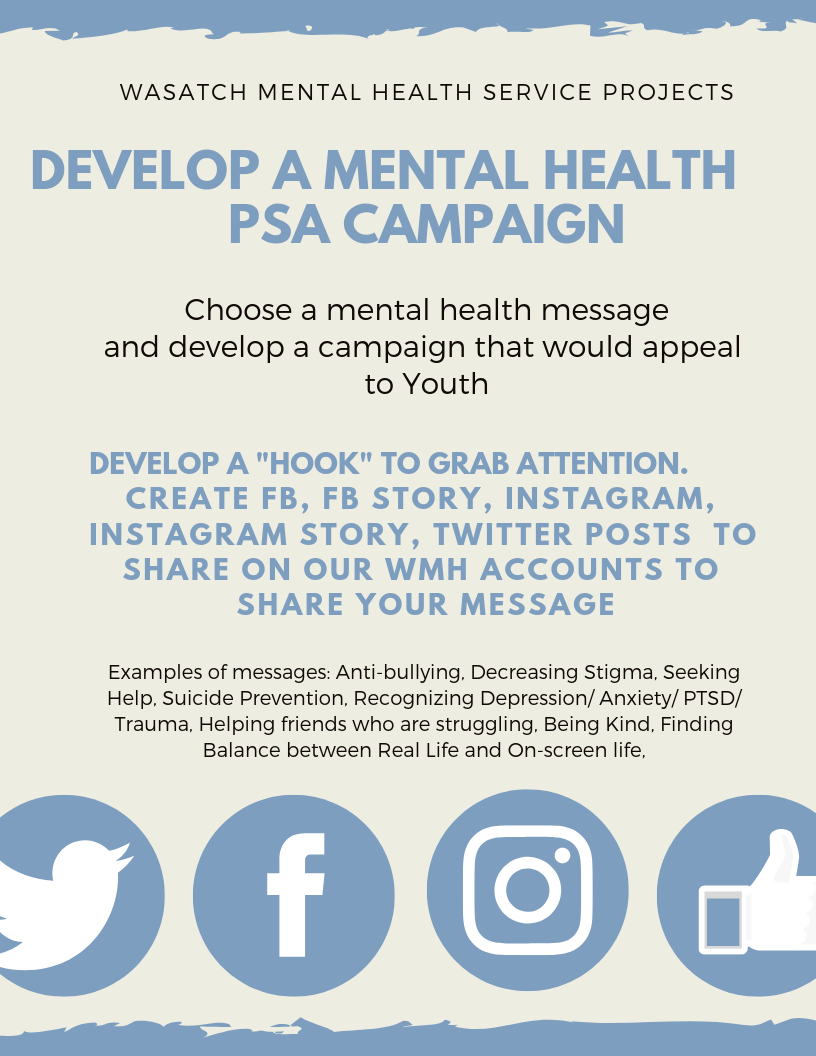 Great project for someone who enjoys photography and social media. You would choose a message related to mental health and youth (with our guidance) and then develop and produce a series of PSA Announcements to promote your message on our social media accounts.
Incorporate both still shots and video and your message in the creation of :
Instagram Posts
Instagram Stories
Facebook Posts
Facebook Stories
Twitter posts
A campaign would consist of a variety of post types, but you would not need to include ALL of the above.
Make a Life-Size Game and Run a Booth
Wasatch Wellness Run and Family Fun Fair        August 3, 2019
---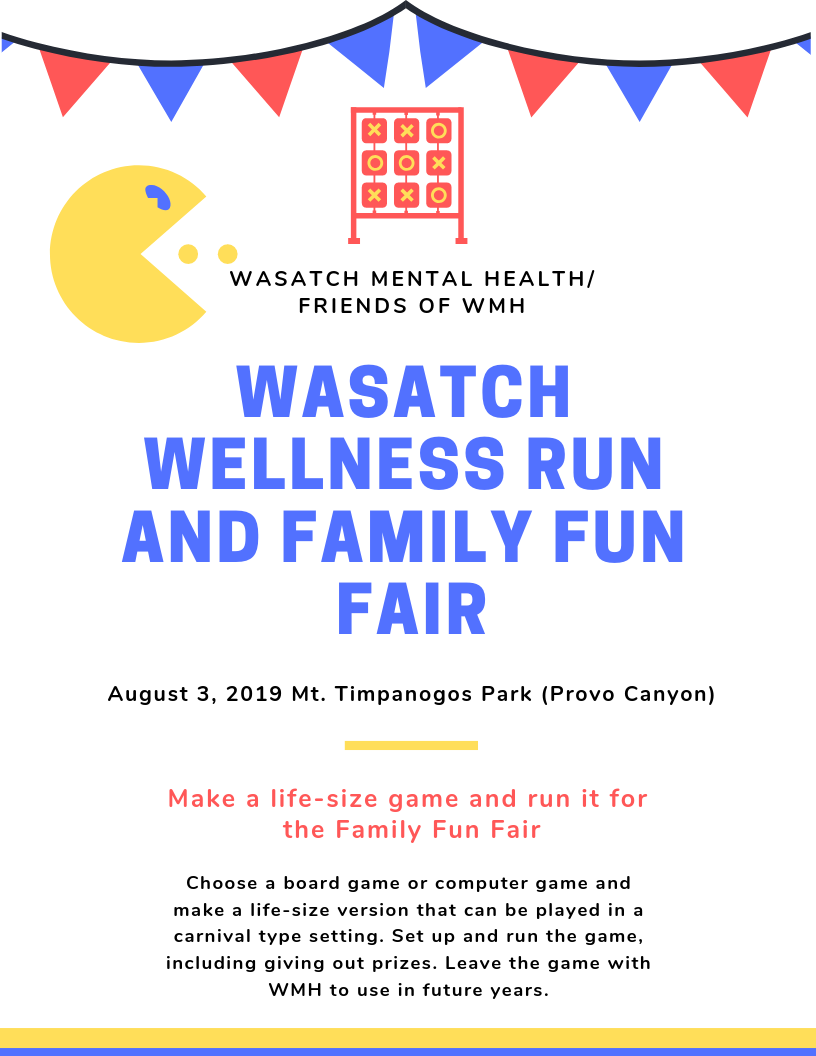 We would appreciate it if you would let us keep the game for use in future Family Fun Fairs. 
Choose a favorite board game or computer game and make a life-size version of it to play at the Family Fun Fair. Some examples of games and activities that we already have at the Fun Fair include: Connect 4 (made by a scout last year), Angry Birds, Giant Bubbles, Fish Pond, Face-Painting, etc.
You would need to set up the booth and run it the day of the Wasatch Wellness Run and Family Fair, including passing out prizes.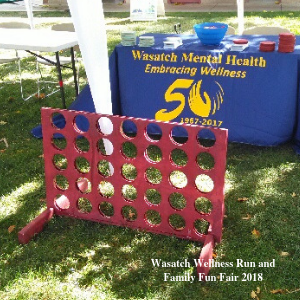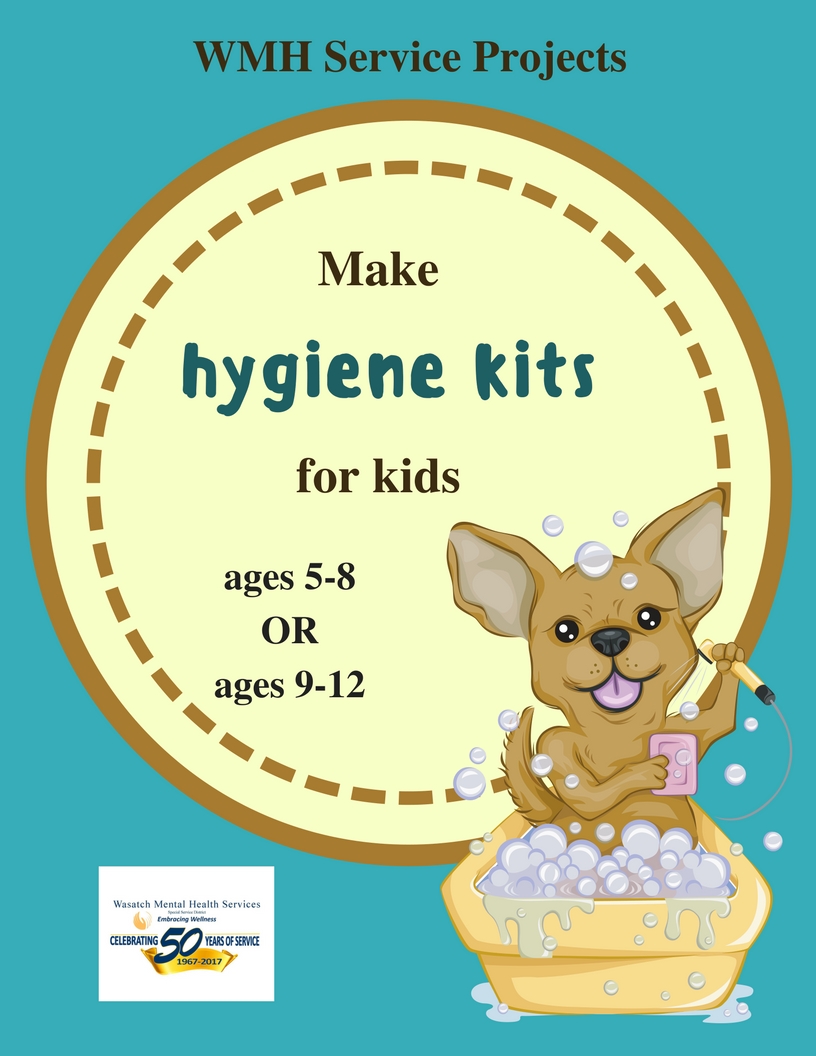 Great Eagle Scout project or Service Project!  Many of our children/youth are working on learning to manage their emotions.  Multi-sensory kits which appeal to all of the senses can be very helpful.  Help us by either contributing specific items for kits or by  putting together entire kits for our younger clients.
Email:
BeAHeroWMH@wasatch.org
for more information.
Items can be dropped off at any of the WMH Family Clinics.
Make Glitter Bottles (for calming)
---
Designed to soothe and relax, the swirling patterns created by glitter, water and food coloring are ideal for calming down a stressed out child (or adult, for that matter).
Glitter Bottles are just one tool in our toolbox to help children learn to soothe themselves, take a few deep breaths, calm down, and work thru their emotions in a healthy manner. Lots of recipes on Pinterest for making glitter bottles. Test some out to determine which type of bottle you like best and would like to make to help other people.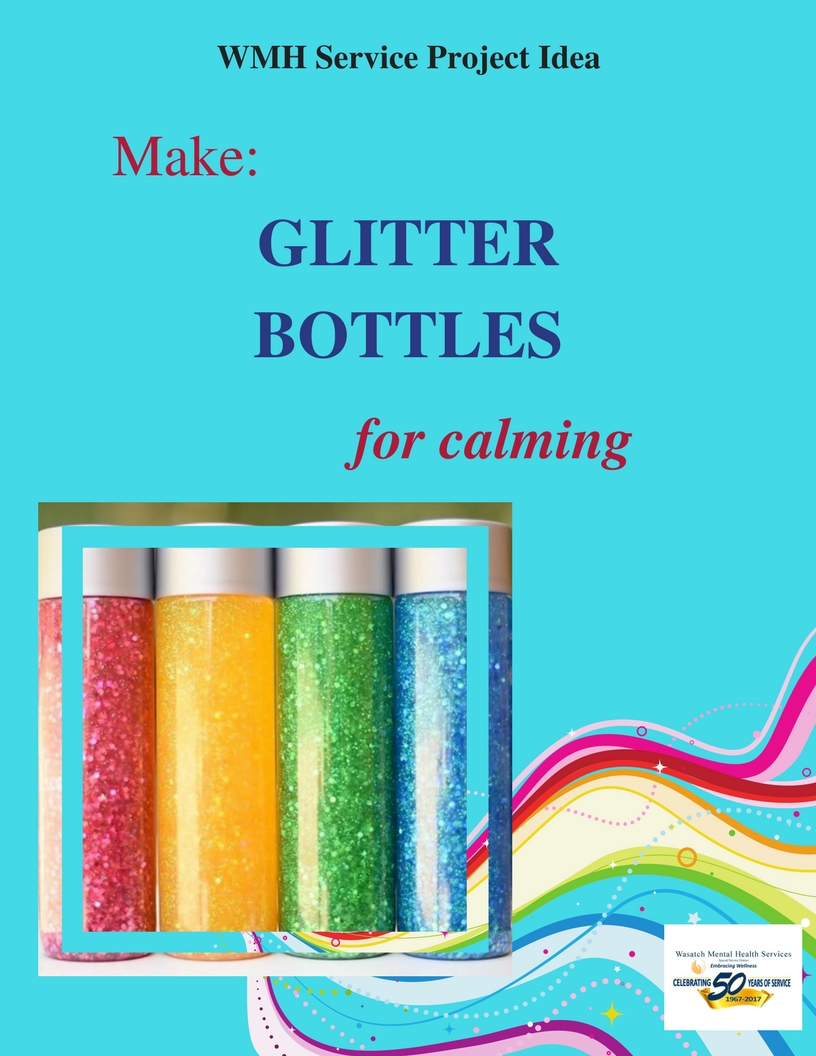 Wasatch House Thrift Store
The Thrift Store is currently in need of men's clothing, in larger sizes.  In good condition or gently used.  Clothing is used to assist adult clients who are on extremely limited incomes as well as homeless clients.  Receipts can be given for donations.  Donations can be taken to:
Wasatch House
605 E 600 South
Provo, UT
(801) 373-4770
Wasatch House also accepts donations of furniture that is in good shape.    Please call ahead for furniture and larger items to make sure that we have enough storage space.
Want to help out and not sure how?  Here are some ideas of ongoing needs for our clients.
Moving.  Many of our clients do not have cars and so moving into an apartment or into a new apartment is very difficult.  Call if you are willing to help out with this on occasion.
Trial Size and Full Size Personal Care, Cleaning, and Laundry products.  Community Support Services.  750 N Freedom Blvd. Provo.
Adult Clothing (in good condition) for our Wasatch House Thrift Store. (605 E 600 South, Provo)
Volunteering in our programs.  Share some of your talents and interests with both youth and adult clients.
"Welcome to your New Apartment" kits.  Organize a drive to get kitchen equipment, bedding, towels, etc to help an individual as they move into a new apartment. Community Support Services.  750 N. Freedom Blvd. Provo.
Eagle Scout Projects.  Call to see if we have any current needs or projects available.
Donating or conducting a drive to collect new items for our Brighten a Client's Christmas Program.