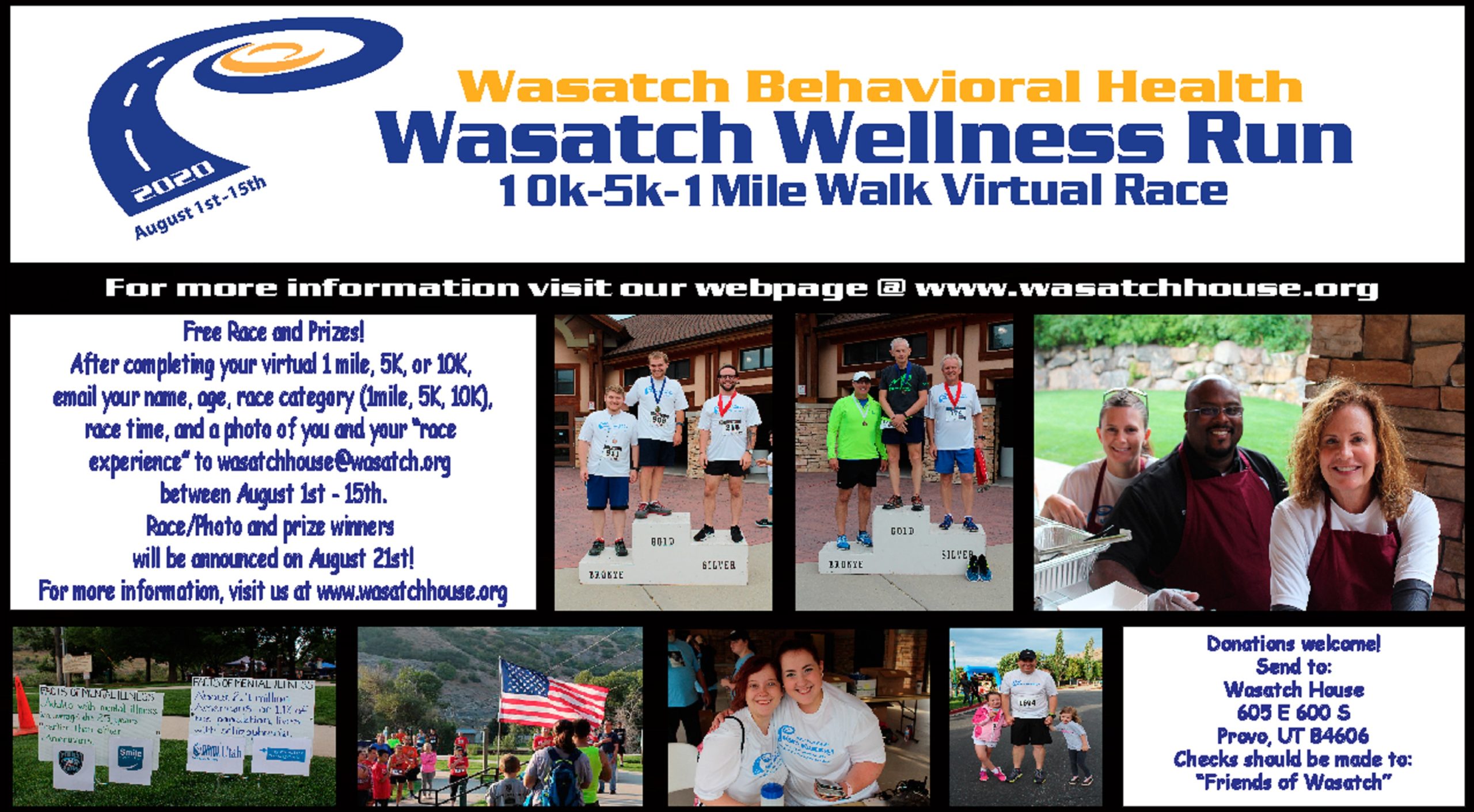 How do I participate? It's fun and simple! The virtual race takes place anytime between August 1-15th–YOU pick the date and the race course. You can choose to do a 1 mile walk, 5K, or a 10 K. Track your time as you run/walk your race. You do not need to sign up in advance.

If you are not a runner, but want to complete the 10k by rollerskate, horseback ride, unicycle or in any other unique form, we invite you to participate as well and submit your information. Who knows, you may win a prize for the most unique or creative entry!

Submit pictures of your race experience (and creativity may count for prizes) and include the following information in an email to wasatchhouse@wasatch.org : Name, Age, Race Type (1 mile, 5K, 10K), your time, and your Email Address by August 15th.

Winners will be announced on August 21st.