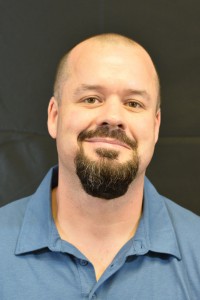 Monte Memmott, CMHC. Criminal Justice Program Manager. Monte has worked as a Licensed Clinical Mental Health Counselor for over 10 years contracted with the Utah County Jail and he has worked for Wasatch Behavioral Health since 2002 in other capacities. Monte has experience working with clients coping with trauma, substance abuse, addiction, and other mental health issues. He has been trained in Cognitive Behavioral Therapy, Trauma-Informed Care, Motivational Interviewing, as well as being an EMDR trained clinician.
Monte is married with three children. He is an avid baseball fan who makes it a priority to attend at least a couple MLB games each season. On the weekends he enjoys being at home with family and barbequing or smoking in the backyard.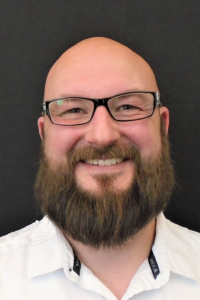 Jared T. Johnson, LCSW is the Therapist Supervisor for JTP, WATCH and The 90 Day OUT Program. Jared earned his MSW degree from the University of Utah with an emphasis on forensic social work. He has worked in inpatient and residential settings in various roles over the last 15 years. Jared loves enhancing and learning new therapeutic skills. He is trained in CBT, RPT, ACT, Motivational Interviewing and mindfulness interventions.
In his free time Jared enjoys playing guitar, oil painting, drawing, reading watching movies and being with his family. Jared and his fantastic wife have four awesome children.
Shelly Bingham, CMHC has been serving seriously mentally ill adults since 1992 after she graduated from BYU with her Bachelor's of Science degree in Psychology. While raising 4 kids as a single mom, she finished graduate school at the University of Phoenix and received her Clinical Mental Health Counselor license. She has worked in Nevada and Utah as a therapist for the last 13 years doing crisis intervention, group therapy and individual therapy mostly with homeless adults.
Shelly enjoys volleyball, racquetball, and snow skiing and is sometimes seen hobbling around the office from her attempts at these activities. She has 4 awesome children and 4 of the most beautiful grandchildren you will ever see!
Tyler Jenson, LCSW is a therapist providing services at the Utah County Jail. Tyler earned his Bachelor's Degree from the University of Utah in Social Work. He went on to earn his Master's Degree in Social Work from the University of Utah in 2006 and is a Licensed Clinical Social Worker. Tyler has been working with Wasatch Behavioral Health since 1999, and has worked in many different departments. He is EMDR trained and enjoys working with individuals who struggle with substance abuse along with mental health issues.
Tyler enjoys scuba diving and golf in his spare time.