April is Child Abuse Prevention Month
Everyone can make #greatchildhoods happen.
Especially you.
Especially now.
---
Every April, the people in our Grandfamilies program plant a Pinwheel Garden to raise awareness of Child Abuse Prevention month.
With COVID-19, that's not possible this year. That's why we are asking kids of all ages to print and color this coloring page. Post it in a window if you'd like, and let's see if we can make a community-wide Pinwheel Garden!
---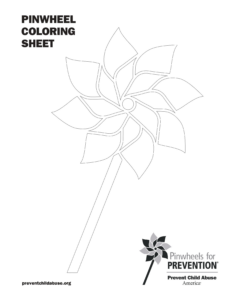 Click here for a printable version of the Pinwheel Coloring Sheet