Justin Yearsley, LCSW is the Program Manager for the following programs: Grandfamilies, New Vista Youth Services, Stride, and XCEL. He has been working at WBH since 2006, and as a therapist since 2010 and he speaks Spanish.  He is NOJOS certified and has experience working with youth with sexual behavior problems and children who have experienced trauma. Justin enjoys spending his free time with his family attending BYU sporting events and coaching kids' sports teams.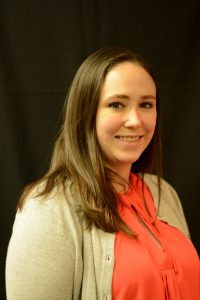 Lena Daily, LCSW is the Therapist Supervisor for both the Stride and XCEL programs. She has a Bachelor's degree in Psychology with a minor in Spanish from Weber State University and a Master's degree in Social Work from the University of Utah. Prior to working at Wasatch Behavioral Health, she worked for a family substance abuse treatment program in SLC and also has experience working in a school district and with DCFS.
She has always known working with children and families is where her heart was. "Being around children helps me to be a better person by keeping me in touch with the child in me, keeping me excited and optimistic about what the future may hold, even on bad days."