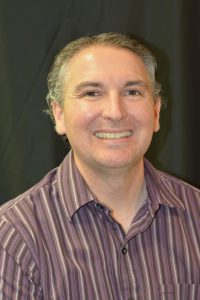 Michael Blakey, LCSW is the Therapist Supervisor for both the STRIDE program and the XCEL program. He has been working as a therapist at WMH since 2016 and he speaks Portuguese. He enjoys working with children and teenagers. He has worked in various other roles in social work including 10 years at DCFS and 3 years in hospice. He received his Bachelor's degree in social work from Utah State University and his Master's degree in Social Work from the University of Utah.
He enjoys running, the outdoors, and reading.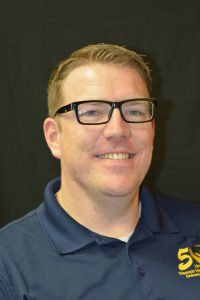 Eric Patterson, LCSW is a Licensed Clinical Social Worker at the Provo Family Clinic. He has worked as a therapist at Wasatch since 2015, providing clinical services at Walden School and in the XCEL Adolescent Day Treatment Program. Eric received his Bachelor's in Social Work from the University of Utah and his Master's in Social Work from Arizona State University. He is trained in Cognitive Behavioral Therapy, Crisis Intervention, Behavior Modification, Mindfulness, and Child-Centered Play Therapy. Eric works primarily with young adults, adolescents, and their families and is well versed in working with ADHD, anxiety, depression, parenting skills, behavioral interventions, and high functioning autism.
Eric loves classic rock and strives to pass down his musical tastes to his girls. He is happiest when laughing out loud at something ridiculous and totally captivated by anything related to Sasquatch. Eric also has an abiding love for his family, BYU sports, Utah Jazz Basketball, and Mexican food. Most of all, he enjoys people and his relationships with others.
Eric is assigned to both school-based services and the XCEL program. Limited client availability.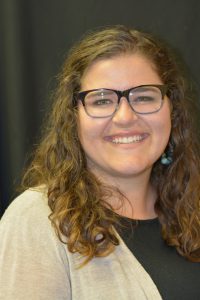 Savannah Roll, CSW is a therapist for the STRIDE program. She has a Bachelors degree in Sociology and her Master's degree in Social Work, both from Brigham Young University. She enjoys working with young children and in schools and she speaks Spanish. She has been trained in Trauma-Focused care, Child-Centered Play Therapy, Cognitive Behavioral Therapy, Trauma-Focused CBT, and mindfulness.
Savannah enjoys cooking, reading, being outdoors, volleyball, camping, and traveling. She is currently successful in her efforts to keep her plants alive.