Due to the concerns about the Coronavirus, we are looking at rescheduling the auction.
Please stay tuned for more information regarding when the auction will be rescheduled. We will not be holding a virtual auction on March 26th as we had thought.
If you have any questions, please call Michael King at (801) 319-2508.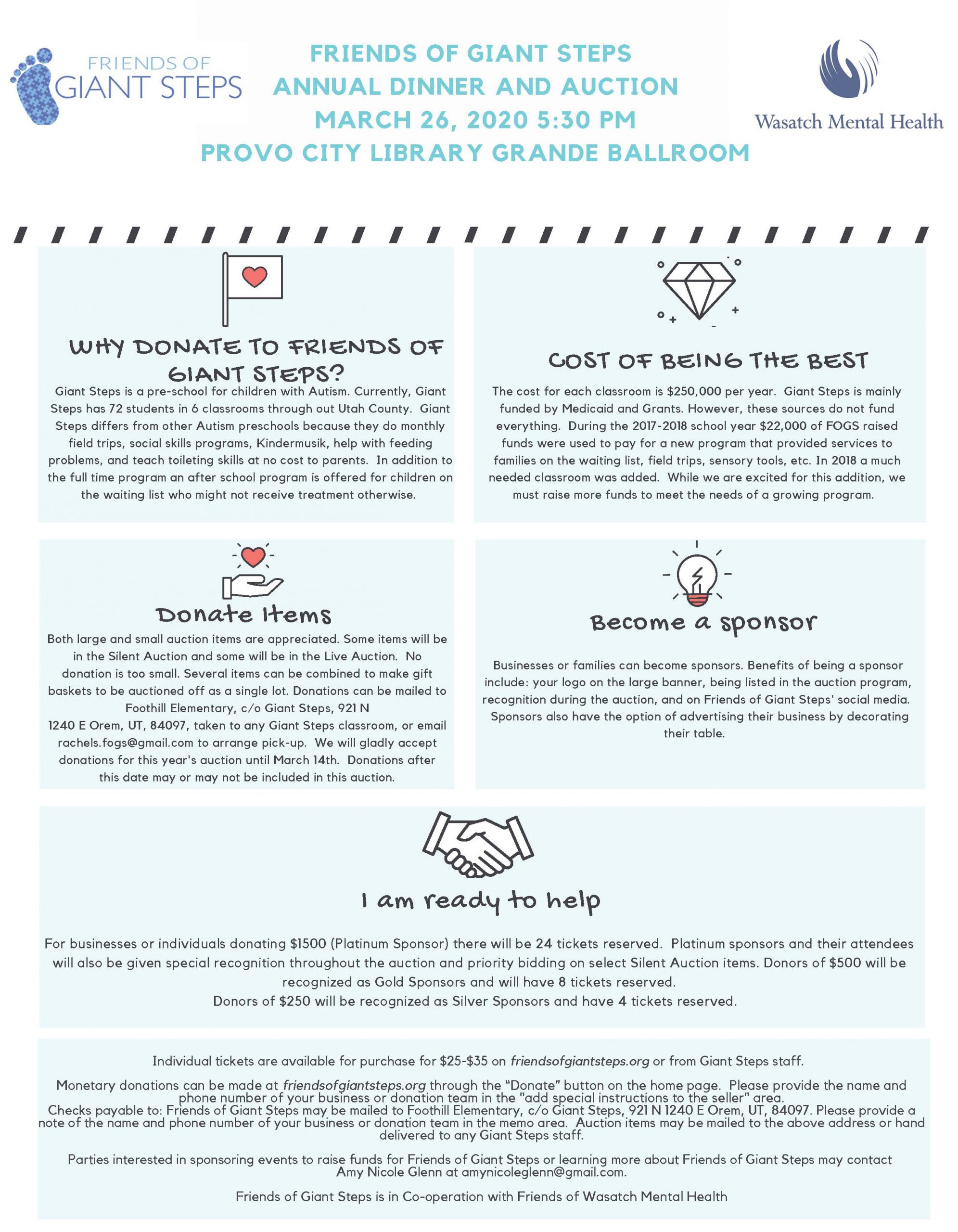 Print Info Sheet or see it LARGER!
1. DONATE AUCTION ITEMS
---
2. SPONSOR A TABLE
---
3. PURCHASE A TICKET, ATTEND THE EVENT, AND BID ON ITEMS!!
---
4. MAKE A MONETARY DONATION BY CHECK WRITTEN TO:
Friends of Giant Steps
Foothill Elementary
c/o Giant Steps
921 N. 1240 East
Orem, UT 84097
---
---