Helping Children Through Emotions During COVID-19
by Kayelyn Robinson, LCSW (Therapist at Payson Family Clinic, Registered Play Therapy Supervisor (RPTS), Utah Association of Play Therapy Board Member)
As humans we have emotional responses to events in our life. Currently we are experiencing a great deal of uncertainty and anxiety with the world wide pandemic. As adults we have more life experiences to help us navigate stress and times that come our way. We also encounter events that leave us feeling helpless, worried, afraid, stressed, etc; COVID19 is one of those events.
Parents are being asked to do academic instruction for our children and many of us don't know how to teach them in the manner that they have been learning some subjects in. This adds to our frustration and the stress we feel.
When our children feel stressed, they show this in their behaviors. They do not always know how to verbally communicate what they are feeling or experiencing. They do know how to express their emotions through behaviors; and some of those behaviors are frustrating, irritating, annoying and even hurtful to us or others. Punishing the behaviors only leads to more undesired behaviors continuing a negative interactions cycle. You may see them screaming, hitting, crying, whining, kicking, growling, throwing things.
---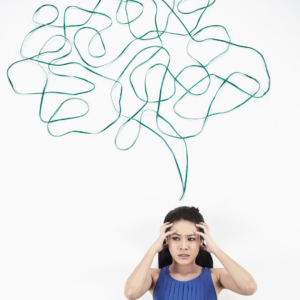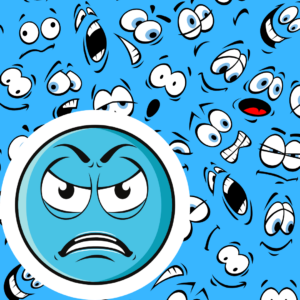 Many of the common feelings children are reporting feeling are:
Confusion,
worry,
anxiety,
fear, and
even relief for children and teens who struggle with school related anxiety.
So what can you do? How can you handle the emotions that your child is expressing through their behaviors?
Take a deep breath and an inventory of what you are feeling? It is likely that your child is feeling emotions very similar to what you are feeling. Say you are feeling frustrated and your child is acting in a way that shows frustration you can say to your child, "you are feeling frustrated." If you get it wrong your child will correct you. For example: your child says, "No I'm scared" then you would just respond by saying, "You're scared." That's it for most emotional expressions. You don't need to say anything after that. We want to fix it for them, but we can't. We can help them feel validated and understood. This will go a long way toward reducing acting out behaviors.
If a safety issue is present; hitting others, destroying property you will need to add more direction. The ACT model of limit setting is recommended for this.
ACT stands for: 
Acknowledge the feeling/emotion/want/need: example; "You miss your friend really want to go to their home."
Communicate the limit: example; "Right now we are doing social distancing to prevent us and others from getting sick."
Target the alternative: example; "We can call your friend or do a video chat."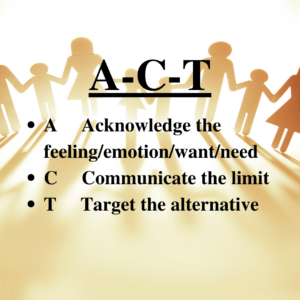 With the world in a state of anxiousness we can make our children's world smaller through giving choices. Limited choices that we, as parents, are acceptable with. For example: "You may choose to have fruit or chips with your lunch." Or "You may choose to play in the yard or in your room."
With disciplinary needs you can also offer choices. "If you choose to hit your brother you choose to have that toy placed in time out for the rest of the day." "If you choose to use your deep breathing (of other coping skill) then you choose to have your toys to play with today." "If you choose to watch You Tube on the tablet/ipad/computer during school time you choose to have me sit next to you." (Yes that means that it may limit when your children can do their school work.) If you choose to just do your school work during school time then we can set up a time for you to watch You Tube after your school work is done."
Children under 5 don't understand consequences that last longer than half a day. Consequences that last more than a week are usually from a parent's frustration and not to teach a child how to behave better.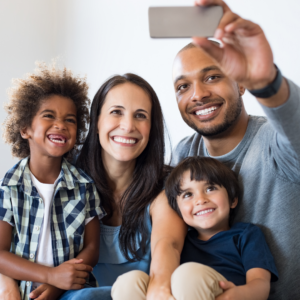 One of the best questions you can ask yourself when you are dealing with difficult situations with your children is "What can I do in the moment to improve my relationship with my child?" It's the relationship that will help us all get through difficult times. Play, hugs for our children, soft tones, and extra understanding will make this difficult time more survivable emotionally.
ACT and choice giving are techniques from Garry Landreth, PhD, co- developer of Child Parent Relationship Therapy
What can I do in the moment to improve my relationship with my child?