NEW IRT BUILDING
By Karen Amsden, LCSW
Therapist Supervisor at IRT
IRT's new address is 2877 W. Center St. Provo.

After a long search, WBH found a beautiful building to move IRT into. The building used to be a Beehive Home Assisted Living Center. We moved in on December 7 in time to enjoy the Christmas Holiday in our newer, more spacious building.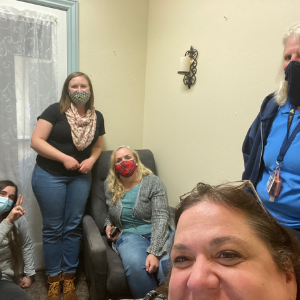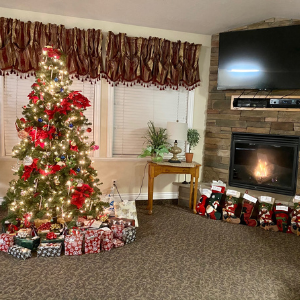 There are 16 individual bedrooms, each with their own bathroom. The bedrooms are much bigger and most of our residents are very excited to have their own room. The living room is very large and we inherited comfortable couches and recliners from the previous owners.
In fact the seating is so comfortable, we have to make our groups super interesting and active so people don't fall asleep. We also have a room at the front of the building where we can hold more private and/or processing groups.
The kitchen and pantry are not as large as what we had in our former building, but staff and clients have made adjustments to make the most out of the space we have. The new building is absolutely beautiful and has a much less institutional feel inside. We love it!
I've joked that the new building could be called Mary Poppins. It's practically perfect in every way. The assisted living center apparently did not have a need for office space and it has been a bit of a challenge trying to accommodate the staff at IRT. Administration allowed us to convert one of the bedrooms into an office for four of our staff.
The building is located on the south side of Center Street and is surrounded by pasture. We still have a beautiful view of "Y" mountain. We have a lovely gazebo and a garden. It's awesome!! We are so grateful for our new home! It has softened the blow of having to leave our former building. We have LOVED the 1157 N 300 E building and created unforgettable memories there since 1993. Many beloved employees and clients have walked in and out of those doors over the last 27 years.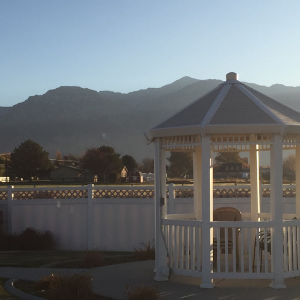 We will miss our neighbors on the Parkview Campus. We hope the new occupants at the CRS will be happy in their home and love the building as much as we did. We are certain that countless clients will continue to receive excellent care and treatment there.
Stay tuned for more information about what will be going into the old IRT building and remodeled Recovery Outreach Building next door. Exciting additions to our array of crisis services!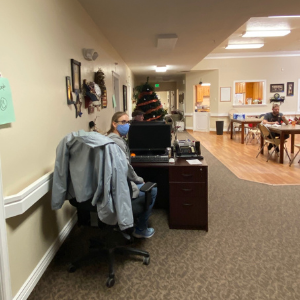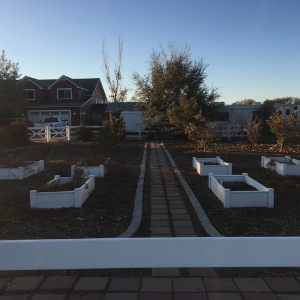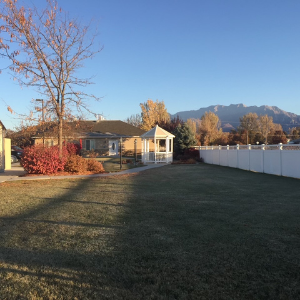 Intensive Residential Treatment (IRT)
IRT is a residential care/treatment program to help adults with chronic mental illness by providing resources, services, and opportunities as an alternative to psychiatric hospitalization.  IRT is a 16 bed residential facility serving both men and women.  IRT is staffed with 24-hour, 7-days a week personnel including a nurse.  Services provided include:  assessment, individual therapy, group therapy, skills development, case management, day treatment, and medication management.  A psychiatrist makes rounds bi-weekly and is available on-call, 24-hours a day. At this time, IRT admissions must be initiated following a crisis evaluation.