Is your child stressed out?
Mental Health America- Back to School Toolkit 2019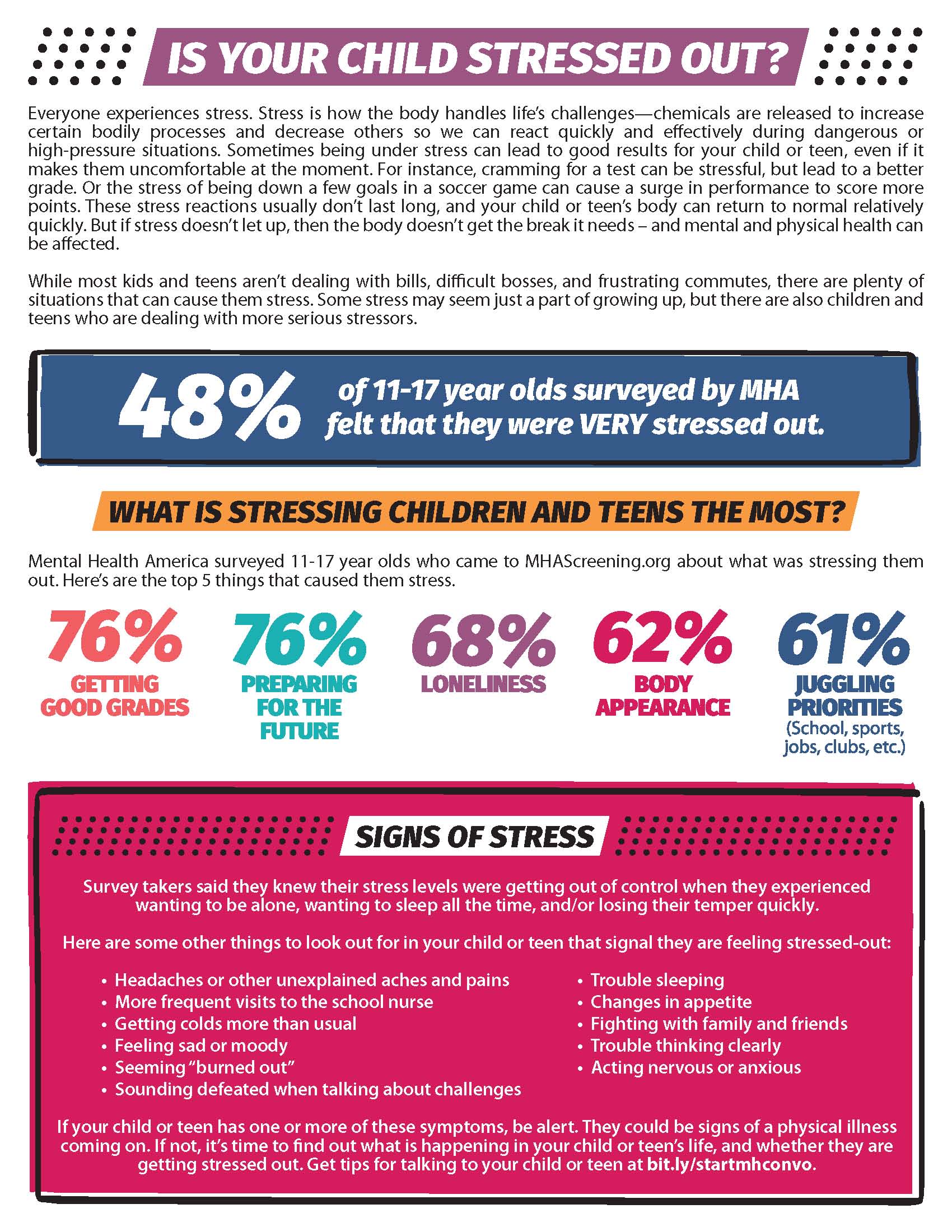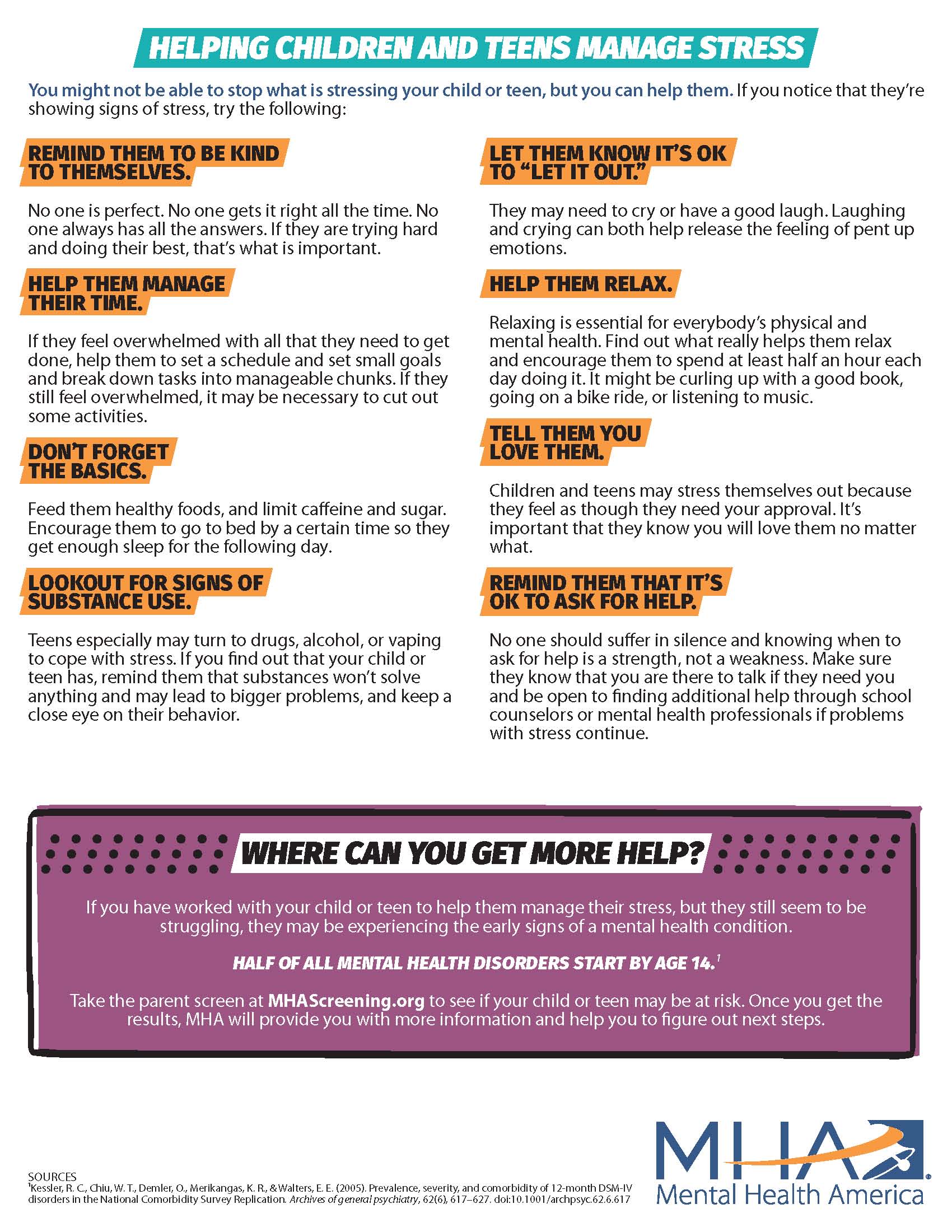 If you have worked with your child or teen to help them manage their stress, but they still seem to be having problems, they may be experiencing the early signs of a mental health condition such as depression or anxiety. Take our Parent Screening Tool- an online, free, confidential tool to see if your child might be at risk. A screen is not a substitute for a diagnosis by a mental health professional, but may be a helpful first step to get information and recommendations for follow up.