Randal S. Pennington, Psy.D. is a licensed psychologist and currently the Training Director for Wasatch Behavioral Health's predoctoral psychology internship program that is accredited by American Psychological Association. Dr. Pennington received his doctorate degree in clinical psychology from the Pacific University School of Professional Psychology. Dr. Pennington's interests include clinical supervision, psychotherapy outcomes, deliberate practice, psychiatric rehabilitation, chronic pain management psychotherapy, and marital and family therapy. Dr. Pennington has worked for Wasatch Mental Health since 2000 providing treatment for anxiety and mood disorders, bipolar disorders, schizophrenia, marital difficulty and divorce, relational conflicts, and chronic pain.
Dr. Pennington is a big fan of the Colorado Rockies and Denver Broncos. He also enjoys sports memorabilia collecting, smooth jazz, classical music, barbecuing and grilling, and spending time with his family.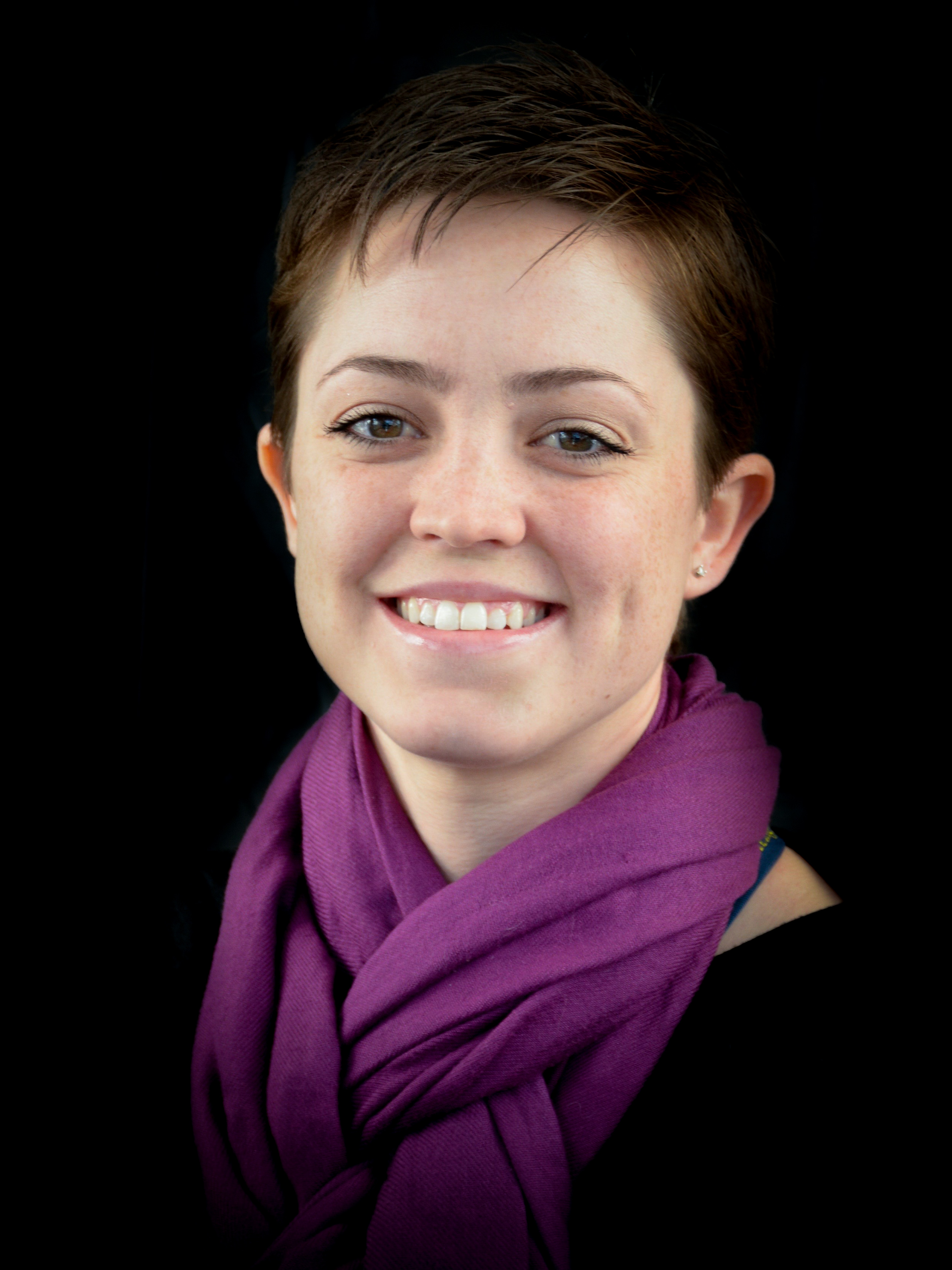 Jaime L. Houskeeper, Psy.D. has been working at Wasatch Behavioral Health since 2010 and is currently working as the Program Manager for Psychological Assessment Services, Medical Services, Clerical Support Services, and Outside Providers. Dr. Houskeeper specializes in psychological assessments of adults and children, including diagnostic clarification, parental fitness evaluations, adolescent psychosexual evaluations, and neuropsychological evaluations. Therapy interests include working with LGBT individuals.
Dr. Houskeeper enjoys trail running, backpacking, cooking, and reading.
Juergen Korbanka, PhD and Executive Director of WBH is a Licensed Psychologist who has been working at Wasatch Behavioral Health for most of his professional career. He started as a Psychology Intern in 1993 and has worked his way up to Executive Director. He is an Approved Clinical Supervisor, National Certified Counselor, Designated Examiner, and is a member of the Utah State Crisis Team. Juergen speaks German and he enjoys working with adults with a range of issues, such as: depression and mood disorders, post-traumatic stress disorder, anxiety disorders, and more severe psychopathologies. He has worked with domestic violence perpetrators and individuals with personality disorders. His research interests include: evidence-based and outcome oriented, time-limited treatment programs, program effectiveness, and treatment efficiency. He has presented at numerous local, state, and national conferences and has been teaching at the graduate level for 20 years. Dr. Korbanka has published in Psychological Reports (1997 & 2003) and the Journal for Interpersonal Violence (2000). He co-authored "Research and Statistics for Social Sciences (2004) and a workbook on treatment of Borderline Personality Disorder and Substance Abuse Issues. Recognitions include an Outstanding Practitioner Award (2003), a Lifetime Achievement Award (2008), a Distinguished Teaching Award (2002), an Employee of the Year Award (2000), an Excellence of Teaching Award (1999), and an Outstanding Service Award (1998).
Juergen enjoys reading, long distance running, triathlons, motorcycle riding (road and dirt), and traveling.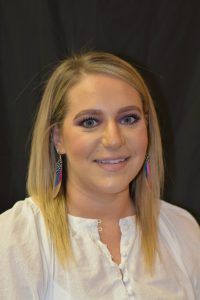 Shannon Cayer, PsyD has been working at Wasatch Behavioral Health since 2018 and is currently a Psychology Resident in Psychological Assessment Services. Dr. Cayer performs psychological assessments for children and adults primarily to help clarify diagnostic questions and assess for cognitive and neuropsychological dysfunction.
Dr. Cayer's therapeutic expertise is in trauma. When not treating traumatic stress, her approach to treatment typically integrates CBT and Mindful Self-Compassion, which assists clients in restoring a more manageable perspective of themselves and their experiences. She was trained at an integrated medical school, which prepared her to consider all aspects of health into therapy.
Dr. Cayer enjoys spending time with her two chihuahuas and traveling.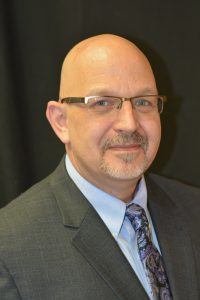 Scott Curry, Ph. D., recently joined the staff at Wasatch Behavioral Health after completing his internship at the American Fork Family Clinic and graduating from Fielding Graduate University. Dr. Curry began his career as a mental health counselor in 1992, and worked many years as a juvenile probation officer in Alabama and Utah. His interests are in forensic and neuropsychological assessment and his passion is working with adolescents and adults with severe mental illness. He uses the intersubjective orientation in therapy with clients, which fits well with Wasatch Behavioral Health's recovery model.
A 3rd Degree Black Belt in Traditional Japanese Karate, avid cook, and novice in Bikram Yoga, when not studying, Dr. Curry enjoys spending his free time outdoors, exercising, grilling, and hanging with his dog Jax.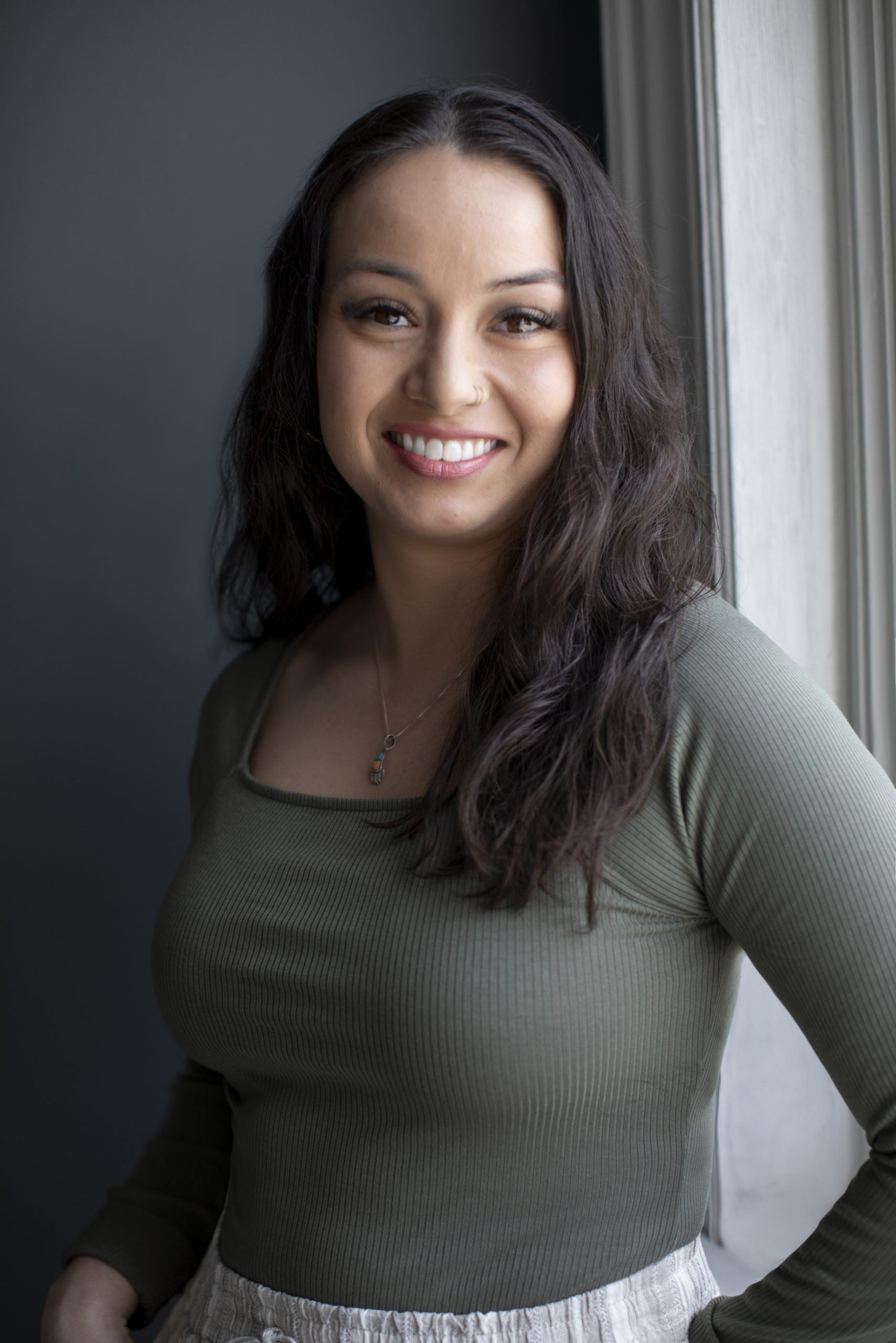 Derra Gullickson, Psy.D moved from Chicago, Illinois and has been working at Wasatch Behavioral Health since 2017. She is currently a Psychology Resident with Psychological Assessment Services. Dr. Gullickson has many interests within therapy and assessment services and primarily enjoys working with adults. She provides individual therapy working from an Acceptance and Commitment Therapy (ACT) framework and utilizes the Recovery Model of Psychiatric Rehabilitation. She is particularly interested in diversity and multiculturalism. Dr. Gullickson is also trained and certified to assess and diagnose Autism Spectrum Disorder through the Autism Diagnosis Observation Schedule – Second Edition (ADOS-2).
During the work day, you'll find Dr. Gullickson in her office diffusing essential oils and listening to 90's boy-band/pop or country music while completing her duties. Dr. Gullickson has many passions outside of her work at Wasatch Mental Health including crossfit, hiking, camping, painting, Netflix binging, and eating tacos or burgers on a local patio. Her favorite animals are dogs, pigs, dolphins, and camels.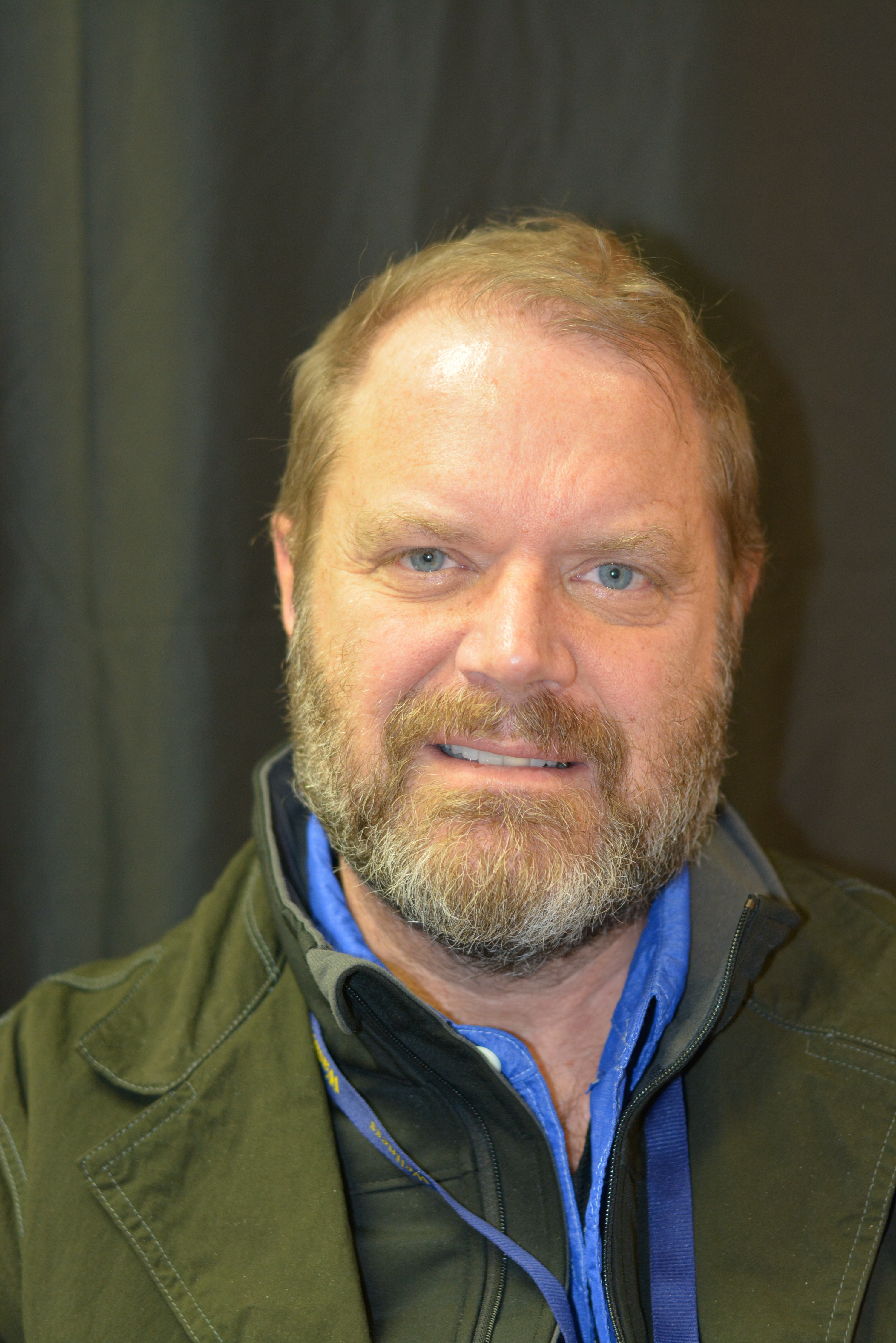 Mitch Harris, Ph.D., has been working at Wasatch Behavioral Health since late 2018. Dr. Harris specializes in psychological and neuropsychological assessments of adults and children, including diagnostic questions, disability questions, forensic, psychosexual, and risk assessment. In therapy, he has helped individuals and couples with various issues. Dr. Harris has experience helping people with serious or chronic mental health conditions that are not responding to other forms of treatment, and has worked in outreach, treatment, and housing for people struggling with homelessness.
A cyclist and skier, Dr. Harris also enjoys travel and conversation.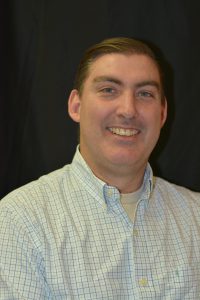 Stuart J. Spendlove, Ph.D., has worked as a licensed clinical psychologist since 2012 and is the Administrative Supervisor in Psychological Assessment Services. He graduated from Brigham Young University in 2001 with a Bachelor's degree in psychology with a minor in Spanish and then earned his Master's and Doctoral degrees at Texas Tech University in 2006 and 2009, respectively. Dr. Spendlove completed his predoctoral internship at the UCSD/VA consortium and then obtained a post-doctoral position as a Bilingual Clinical Research Psychologist at the UCSD Autism Center of Excellence from 2009 to 2012.
He has worked in community mental health since 2012 through work at an FQHC in San Diego and through private practice in Lubbock, Texas. Dr. Spendlove specializes in psychological assessments of infants, children, teens, and adults for various diagnoses related to Autism, emotional difficulties, behavioral problems, disability questions, and risk assessment. In therapy, Dr. Spendlove is trained to work with individuals of all ages as well as families and couples with various difficulties. He has experience and training in CBT, TF-CBT, Parent Management Training, and other empirically supported treatments designed to help people with serious or chronic mental health conditions. Dr. Spendlove can render all services in Spanish in addition to English.
A father of 8 and outdoor enthusiast, Dr. Spendlove also enjoys hiking, camping, swimming, bicycling, and attending sporting events with his wife and children.
Mike Wilkins, Ph.D. is a Supervisor and licensed psychologist at the Payson Family Clinic. He has doctorate degree in Counseling Psychology and specializes in grief and bereavement. Dr. Wilkins works with all ages, couples and families on a variety of mental health issues. He also provides psychological assessments.
Mike enjoys the outdoors, campfires, and activities with his family.
Following is a sample of professionals who have provided instruction as guest lecturers in specialty areas:
Richard Heaps, Ph.D., ABPP
Faculty: Brigham Young University
Rick Biesinger, Psy.D.
Private Practice Psychologist
Gary Burlingame, Ph.D.
Faculty: Brigham Young University
Michael Lambert, Ph.D.
Faculty: Brigham Young University
Joseph Yau, M.D.
Clinical Director, Valley Mental Health
Aaron Bigler, Ph.D., ABPP
Faculty; Brigham Young University and University of Utah
Members of the clinical and administrative staff of Wasatch Behavioral Health also provide instruction for the interns. A sample of those follows:
Randy Huntington, LCSW
Division Director, Wasatch Behavioral Health
Dean Anderson, LCSW
Program Manager, Wasatch Behavioral Health
Scott Taylor, LCSW
Division Director, Wasatch Behavioral Health
Tim McGaughy, M.D.
Medical Director, Wasatch Behavioral Health