Jail Treatment and Services
90 Day OUT Program (On-Unit Treatment)
The 90 Day OUT Program is in the Utah County Jail. It is a collaboration between WBH and the Utah County Sheriff's office and Security Center. This program combines substance use intervention and counseling for criminal thinking and at risk behavioral patterns. Inmates of the security center may participate voluntarily or may be court ordered. There are separate tracks for both male and female clientele.
Intakes are done at the Utah County Jail with individuals while incarcerated and  the team can also aid participants with ongoing treatment services upon discharge from the Jail.
Jail Transition Program (JTP)
The JTP program provides aftercare planning and services for individuals after they are released from jail to help increase their chances of successful independent living. The goals of the JTP program are to prevent jail recidivism, homelessness, or hospital emergency room visits.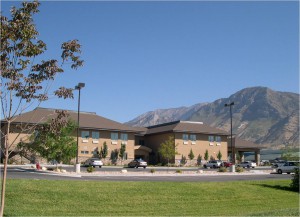 Adult Drug Court and  DORA (Drug Offender Reform Act) Programs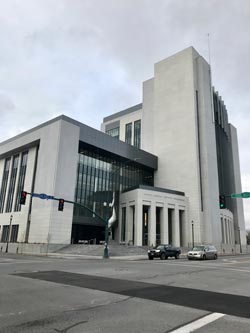 Utah 4th District Courthouse, Provo
Health and Justice Building
151 S. University Avenue, Suite 1500
Provo, UT 84601
(385) 268-5015 or (385) 268-5020
Clients are referred to the Adult Drug Court through the court system (attorneys, judges).
Drug court offers an alternative to incarceration, providing a structure that links supervision and treatment services when clients plead guilty to a drug related felony charge or probation violation. The Utah County Drug Court is managed collaboratively between the 4th District Court, the 4th District Juvenile Court, the Division of Child and Family Services, Utah State Adult Probation and Parole and Wasatch Behavioral Health.
There are 5 Drug Courts: 3 Family Drug Courts that treat adults with children involved in DCFS services and 2  Adult Drug Courts (Probation and Felony).
Utah County Alternative Probation (UCAP)
UCAP provides individualized in-community supervision services to non-violent, drug involved offenders.
Utah County Health and Justice Building
151 S. University Avenue, Suite 1500
Provo, UT 84601
(801) 851-4041  or (385) 268-5018
Gayla Quittner, UCAP Operations Specialist
GaylaQ@utahcounty.gov

Referral Process:  Prosecutor will email or call UCAP with case number of participant to begin the initial home inspection and first office visit to complete UCAP assessment, sign participant documents, and receive initial probation instructions.  Attorney will refer to Judge, Judge recommends to Utah County Sheriff's Office.
Access to Recovery/ Parole Access to Recovery (ATR/PATR)
Utah County Health and Justice Building
Access to Recovery is a program that provides vouchers (funding) to specific clients for certain recovery support programs. In addition to receiving vouchers for community resources (such as dental care, work clothes and equipment, transportation vouchers, etc.),  clients may also participate in therapy and Early Skills Recovery groups.