Summer-time Groups for All Ages
Have a little extra time now that school is out? Sign up for one of our Summer Groups and learn new skills for Parenting, Managing Anxiety, or Anger Management. Look at these flyers for more information?
Have you got a good idea for a new group that we aren't offering?  Suggest it to your therapist or case manager!
Parenting Groups for Adults:
The TBRI group is an attachment-based, trauma informed group to meet the complex needs of vulnerable children. 8 week class held at the Provo Family Clinic.
The Child to Parent Relationship Therapy Group is a 10 week group to help you to regain control as a parent, understand your child's emotional needs, effectively discipline and set limits, and communicate more effectively with your child. Starting on June 8 at the American Fork Family Clinic.
CPR-T group has been cancelled due to not enough people signed up.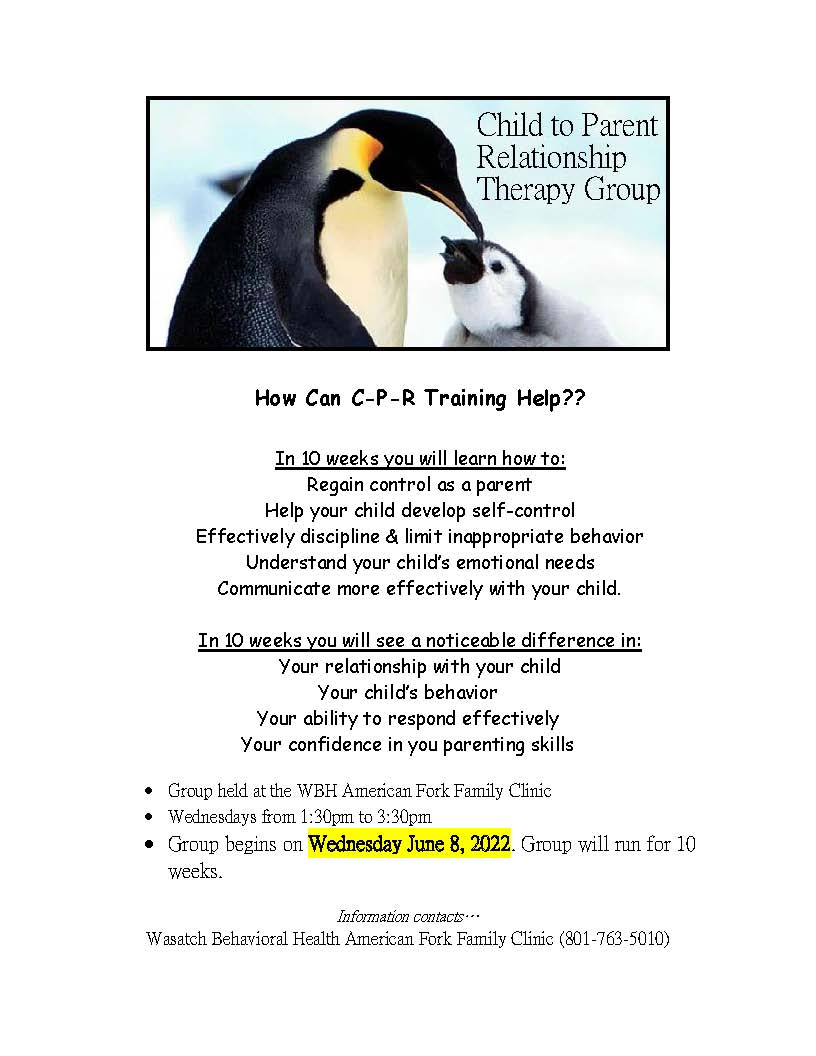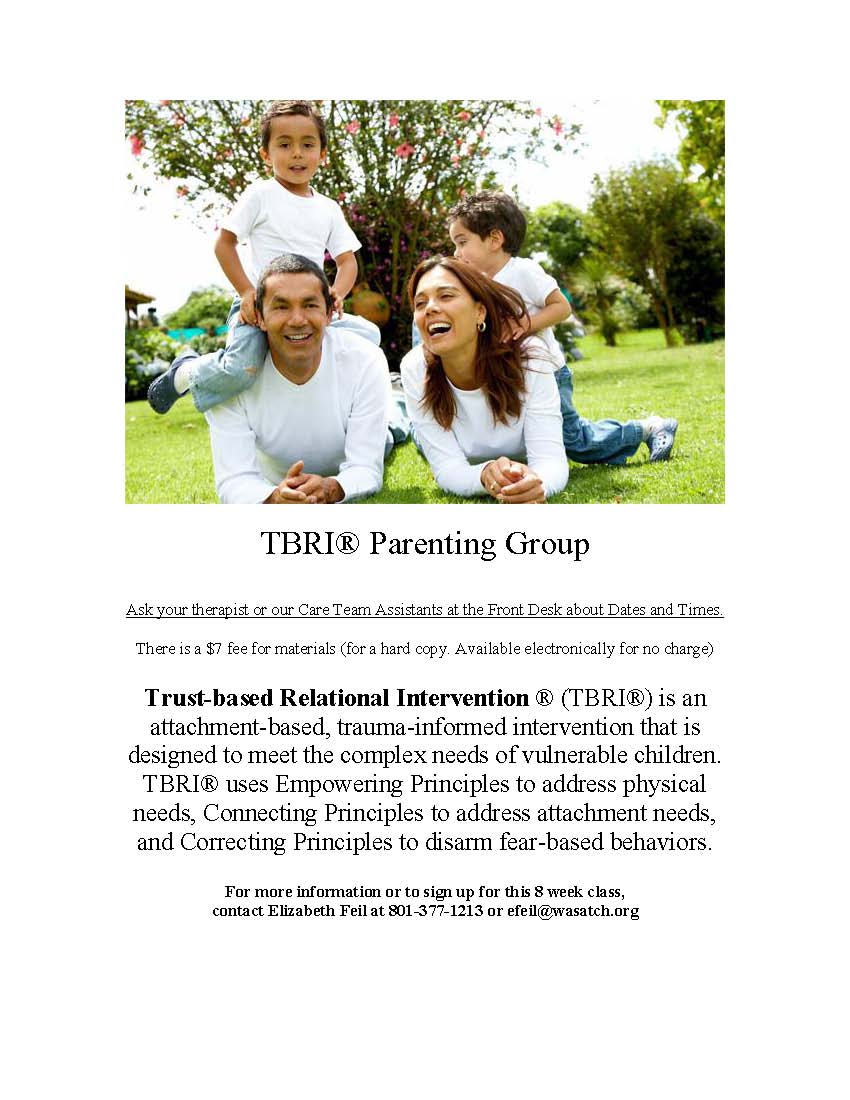 Groups for Teens and Kids
The Anger Management group is for kids ages 8-12 and will meet on Thursdays from 3:00-5:00 pm at the Provo Family Clinic. Contact Merrill at myesslith@wasatch.org or call (801) 377-1213 to sign up.
Learning to Breathe will help arm your adolescent with the mindfulness skills to succeed in school and life. Call the American Fork Family Clinic to learn more and sign up.  (801) 763-5010.