Community involvement and donations are greatly appreciated to help us meet specific, as well as ongoing, needs of our clients.  Our goal is to improve the quality of life for our clients and frequently that goes far beyond providing mental health  treatment alone.  We have homeless individuals moving into an apartment for the first time who need all of the basics for setting up a household,  children who need school clothes and warm coats, and many other needs.  Wasatch Behavioral Health appreciates everyone in the community who assist us with our mission and truly make a difference in the lives of those with a mental illness.
Listed below are some current and ongoing needs.  Please feel free to call about specific projects that you may want to do or talents that you have to contribute.  Projects identified as potential Eagle Scout projects are suggestions and may or may not meet the requirements for an approved Eagle Scout project. It is up to the Scout to talk with his Eagle Scout Project Coach to determine if the project meets all of the Eagle Scout Project requirements.
Call us for more information or email at BeAHeroWMH@wasatch.org.
Wasatch House Thrift Store
The Wasatch House Thrift Store helps our members have clean clothes for daily wear, as well as for job interviews and professional attire. We are always in need of clothing that is in good condition, or gently used. This clothing is used to assist adult clients who are on extremely limited incomes as well as homeless clients. Receipts can be given for donations. Donations can be taken to:
Wasatch House
605 E 600 South
Provo, UT
(801) 373-4770
Wasatch House also accepts donations of furniture that is in good shape, as well as toiletries for clients who do not have them when they move in to new housing.
Please call ahead for furniture and larger items to make sure that we have enough storage space
Eagle Scout/Service Project Suggestions
Here are some ideas that we have for Eagle Scout projects or Service Projects that will help our clients. If you are looking for an Eagle Scout project, you will need to check with your project coach to make sure that the suggestion meets all of the project requirements. Email us at BeAHeroWMH@wasatch.org if you are interested in doing one of these projects and we will set up a time to meet with you and discuss the project further.
Moms (of Eagle Scout candidates looking for projects)- You may help out by making the initial inquiry if desired. Your son will need to be the one setting up a meeting time and communicating with us about his project after that.
---
Weighted Autism Caterpillars and Lap Blankets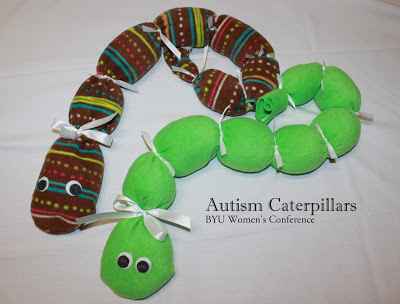 Autism Caterpillars are used in our GIANT Steps Autism Preschool and by therapists working individually with young children with autism, anxiety, and sensory issues. We recently got a donation of these Caterpillars from BYU Women's Conference and they were gone within 24 hours!!
These simple, soft, and darling caterpillars are weighted down with beans and have a sweet, soothing effect on an autistic child.  This new project will involve a little pouring, a little stitching, a little assembly and lots of love. Find instructions here.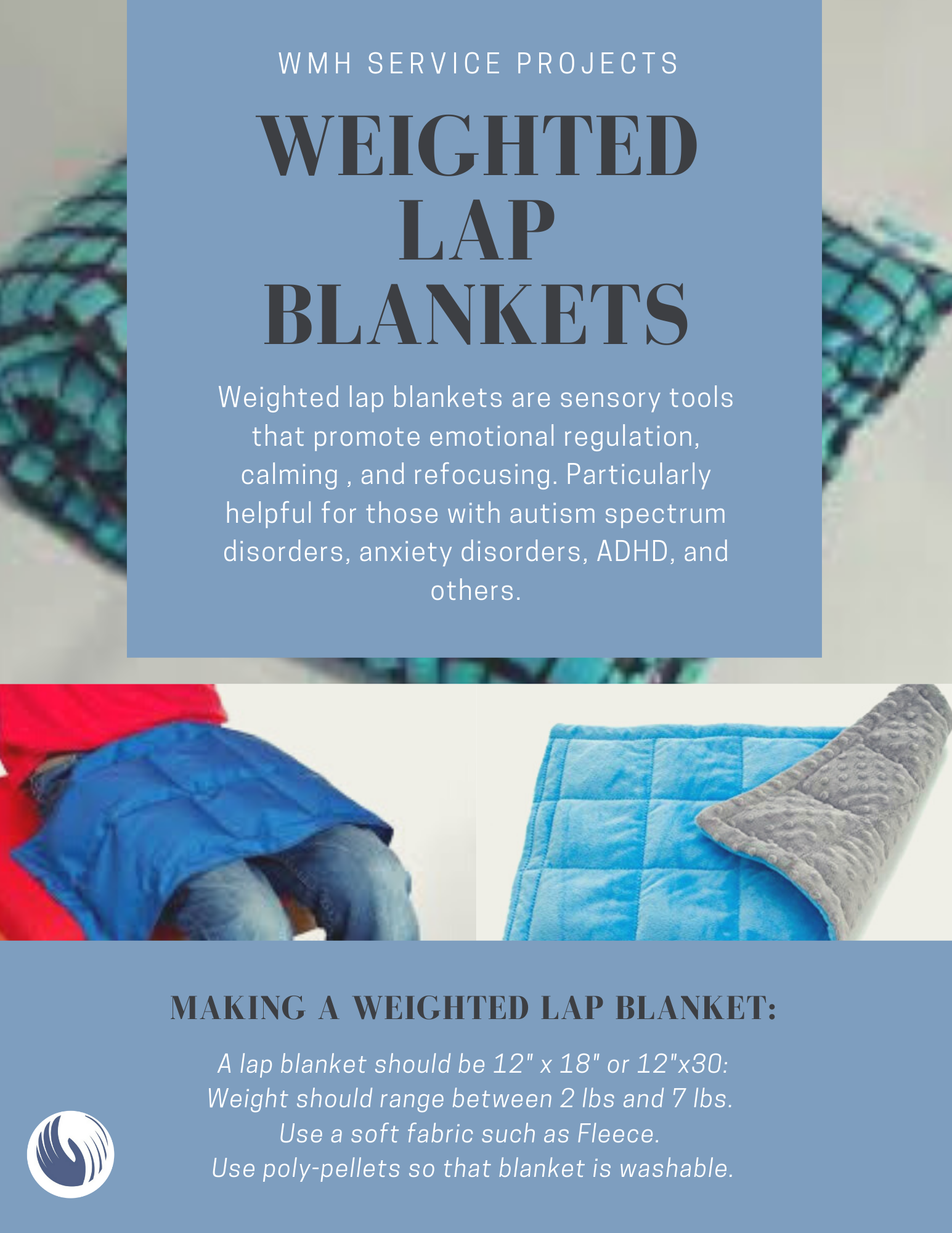 ---
Coloring Book Kits
Pillowcases
Hygiene Kits
---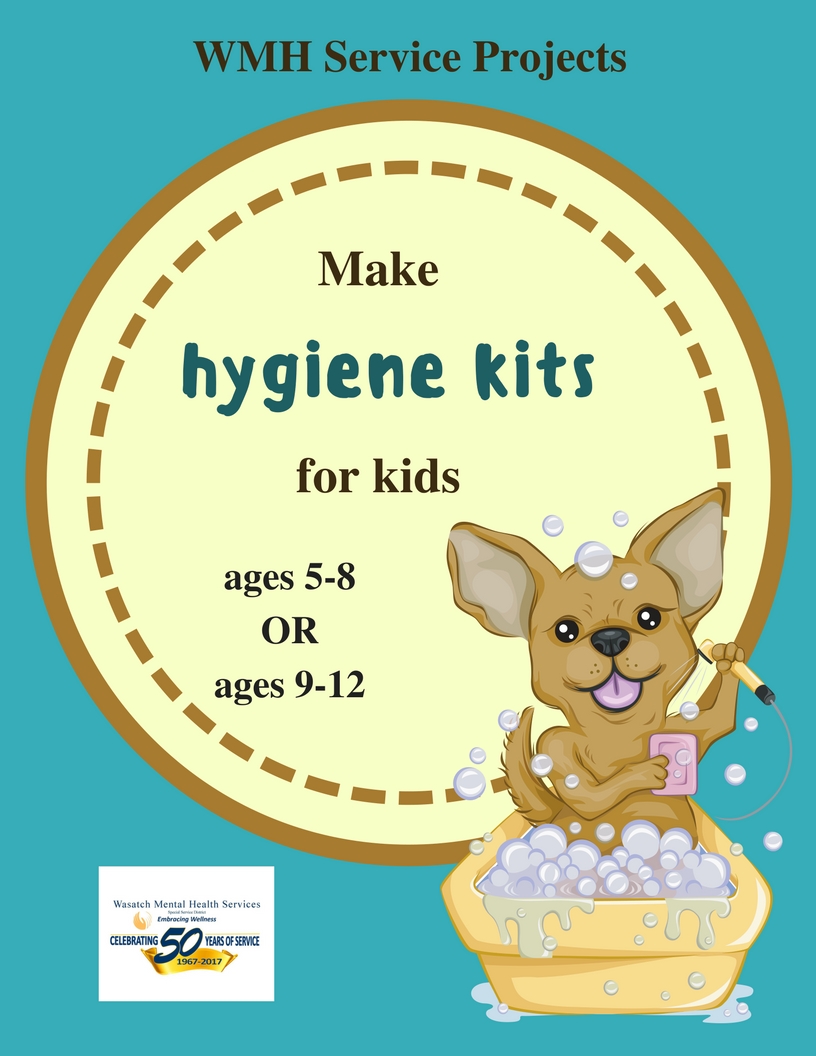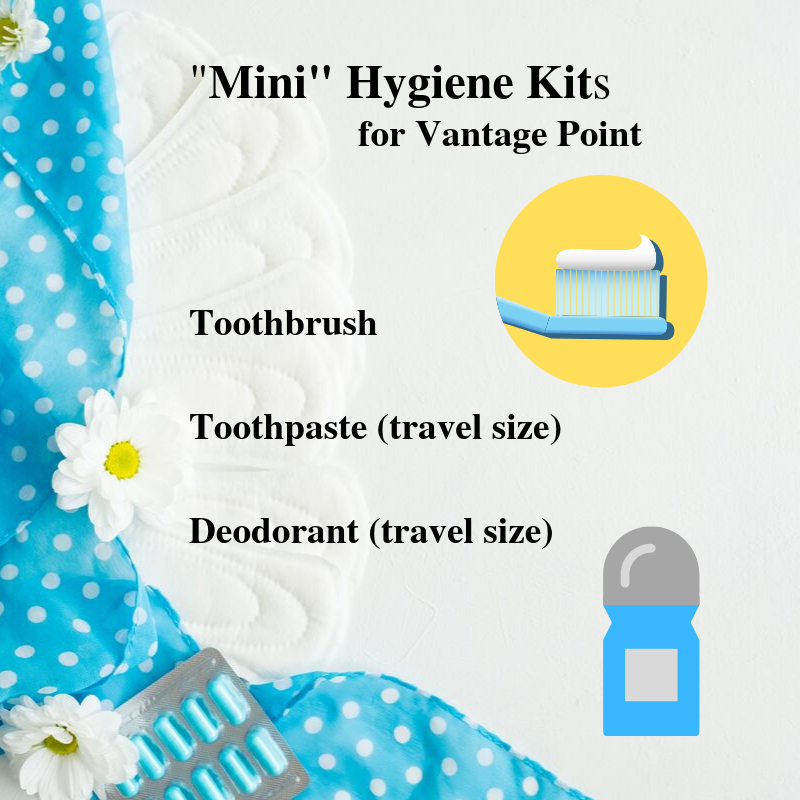 Want to help out and not sure how?  Here are some ideas of ongoing needs for our clients.
Moving.  Many of our clients do not have cars and so moving into an apartment or into a new apartment is very difficult.  Call if you are willing to help out with this on occasion.
Trial Size and Full Size Personal Care, Cleaning, and Laundry products.  Community Support Services.  750 N Freedom Blvd. Provo.
Quilts and Blankets. Used as "comfort" items in our Residential-Youth programs. Also given out as part of our Client Christmas Program, to homeless clients moving into their new apartment, and other purposes.
Adult Clothing (in good condition) for our Wasatch House Thrift Store. (605 E 600 South, Provo)
Volunteering in our programs.  Share some of your talents and interests with both youth and adult clients.
"Welcome to your New Apartment" kits.  Organize a drive to get kitchen equipment, bedding, towels, etc to help an individual as they move into a new apartment. Community Support Services.  750 N. Freedom Blvd. Provo.
Donating or conducting a drive to collect new items for our Sub for Santa Christmas Program for our adult clients.