Meet our Program Managers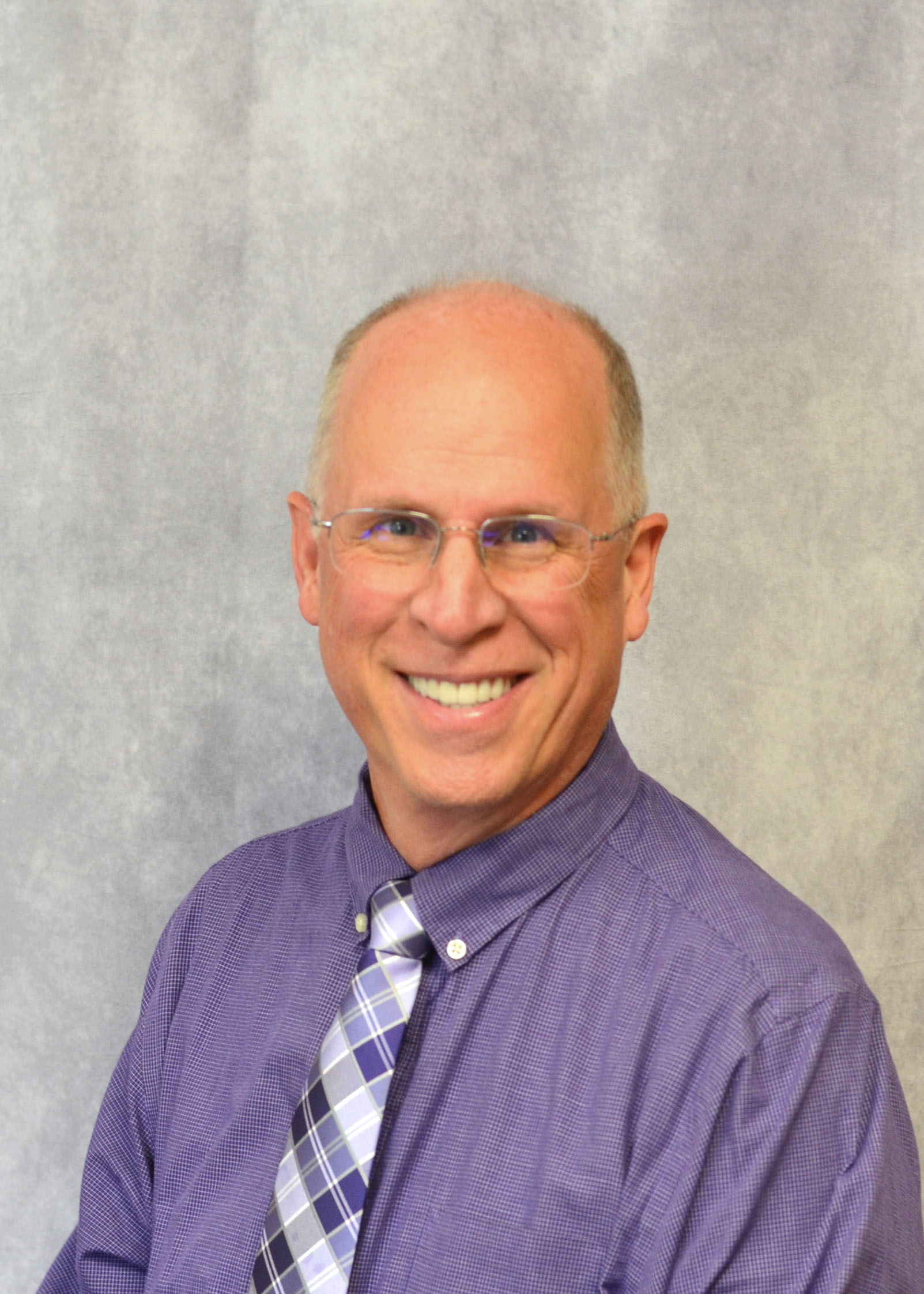 David Blume, LCSW is the Program Manager for the South Provo Clinic. He has worked for Wasatch Behavioral Health since 1992 and has worked in various levels of care from Skills development to therapy and other supportive services. Dave completed his Bachelor's degree at Weber State and his Master's in Social Work degree at Brigham Young University. His professional interests and experience include providing therapy, suicide prevention, developing programs, problem-solving, crisis intervention, supervision, staff development, and training. Dave enjoys anything outdoors- traveling to far away places, camping, hunting, hiking, and fishing in the canoe with his family. He does woodwork and mechanics. He also enjoys going on dates with his wife. "I love being able to help change lives. If I can assist in improving the quality of somebody else's life I am very satisfied with my job."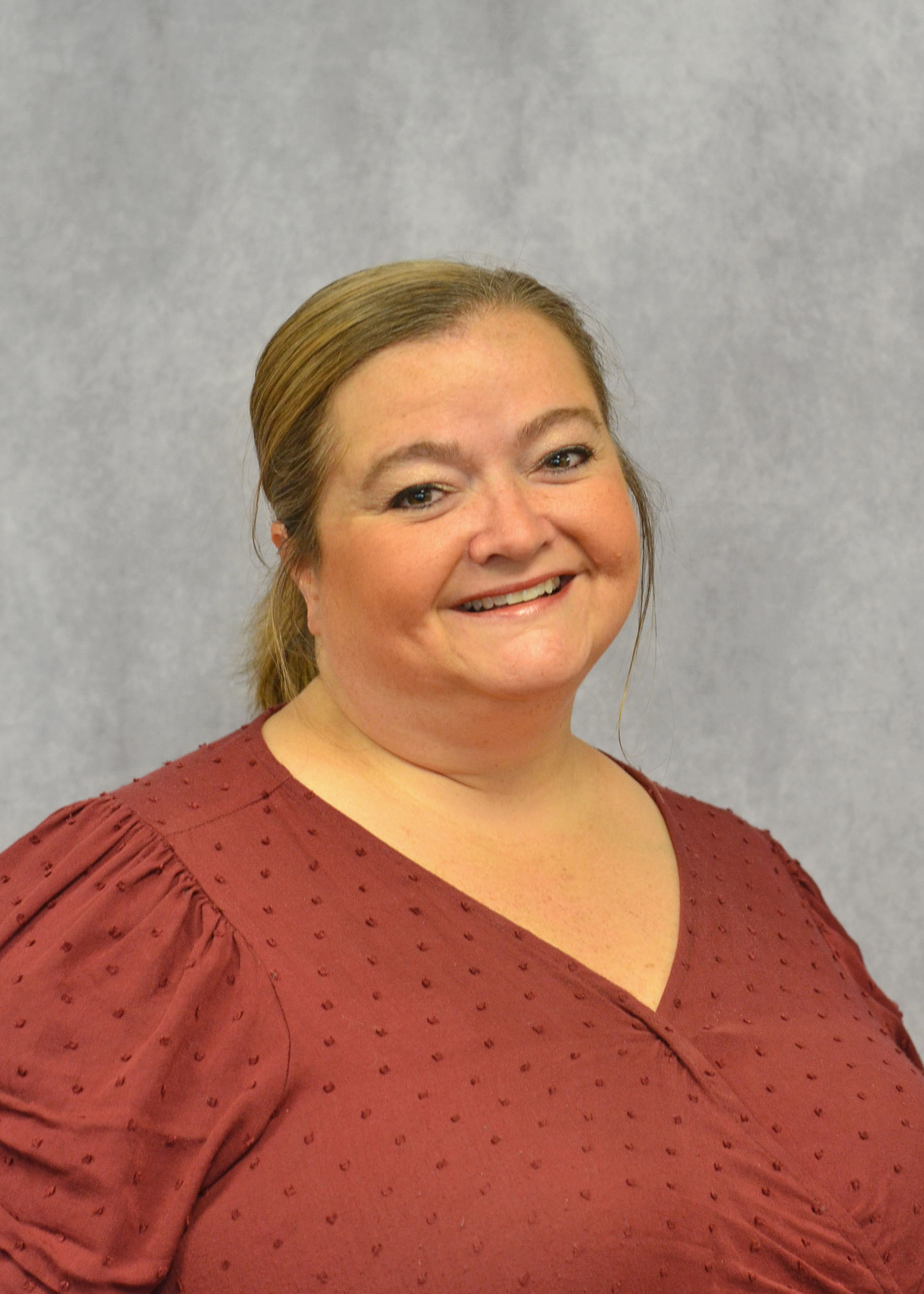 Amy Buehler, LCSW is currently a Substance Use Disorder Program Manager overseeing CIS, Outpatient Day/Night, Lab Services, Promise North/South, Children/Youth and Young Adult Treatment. Amy attended the University of Utah and graduated with her Master's of Social Work in 2005. Amy has worked in many roles from providing services for both mental health and substance use disorders within community behavioral health, and government oversight. Amy focuses her work around being culturally sensitive, trauma informed and driven by the unique needs of each individual or family she works with.
She is trained in the following Evidence Based Practices: Eye Movement Desensitization Reprocessing (EMDR), Collaborative Problem Solving (CPS), Trauma- Focused-Cognitive Behavior Therapy (TF-CBT), Mindfulness, Feedback Informed Treatment, Motivational Interviewing, Mindfulness, Solution Focused Brief Therapy, Various Attachment Therapies, Early Assessment Supported Alliance (EASA) Early Intervention for Psychosis, ASIST Suicide Prevention and CAMS Suicide Intervention.
Amy enjoys time in the mountains with her dog, photography, painting, and reading.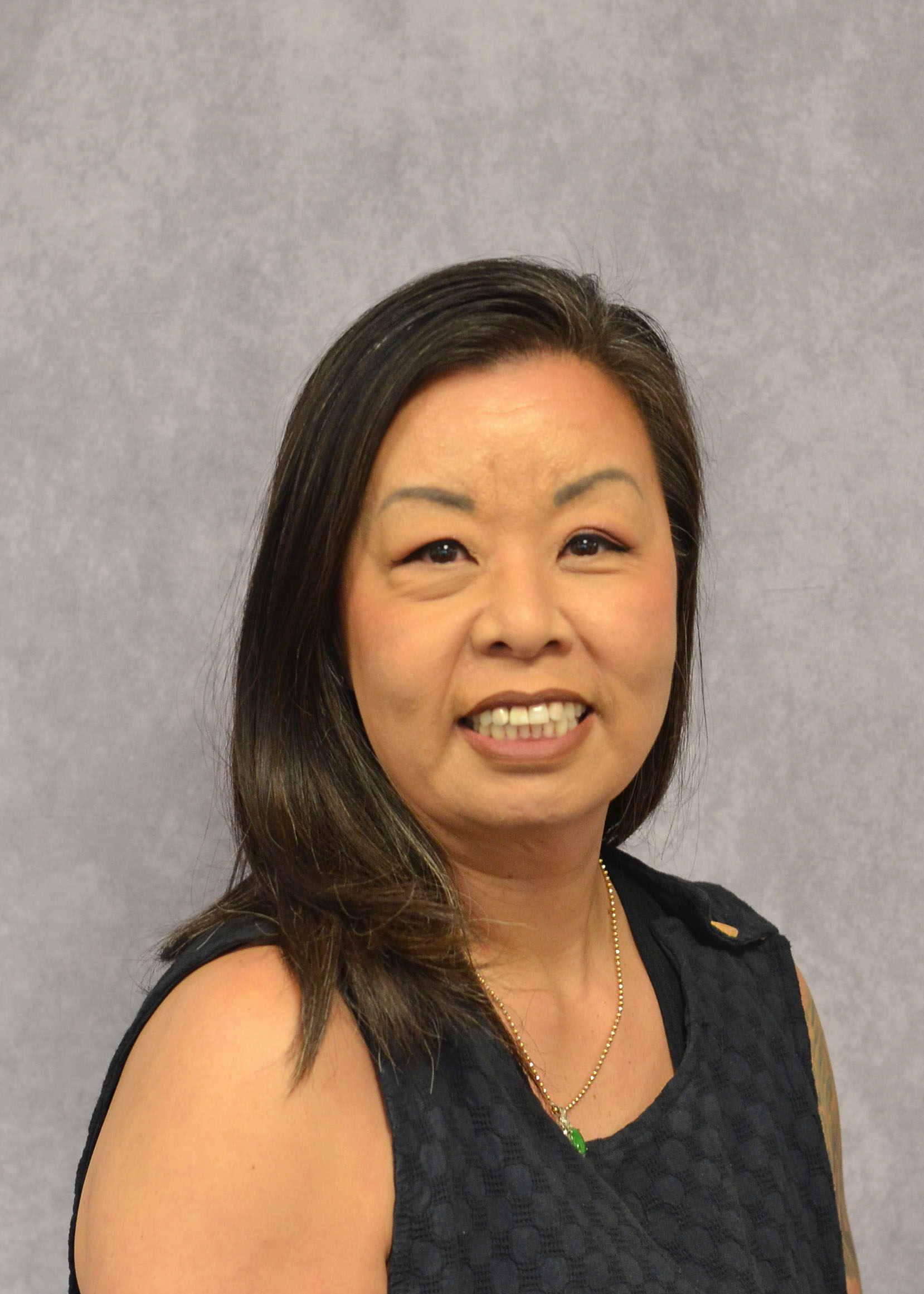 Janene Candalot, CMHC is the Program Manager of Vantage Point and Vantage Point-North. She has been working as a clinician for over 12 years. She enjoys working with kids and families individually and in family therapy. Janene is trained in Communication, Relationship, and Trauma-focused therapy, using EMDR, Trauma-focused CBT, DBT, Motivational Interviewing CBT, Play Therapy, Sand Tray, and Neuro-Cognitive Remediation modalities. "I spent 8 years working for the Department of Corrections before coming to Wasatch Behavioral Health.
I have completely immersed myself in working and children and families and have a passion for trauma-informed care." Some career highlights include doing intensive in-home Family Preservation work as well as co-facilitating the Alphabet Soup Group (a group for LGBTQ teens).
Janene loves to cook and her dream is to someday own and run her own food truck or restaurant. She speaks fluent Mandarin Chinese.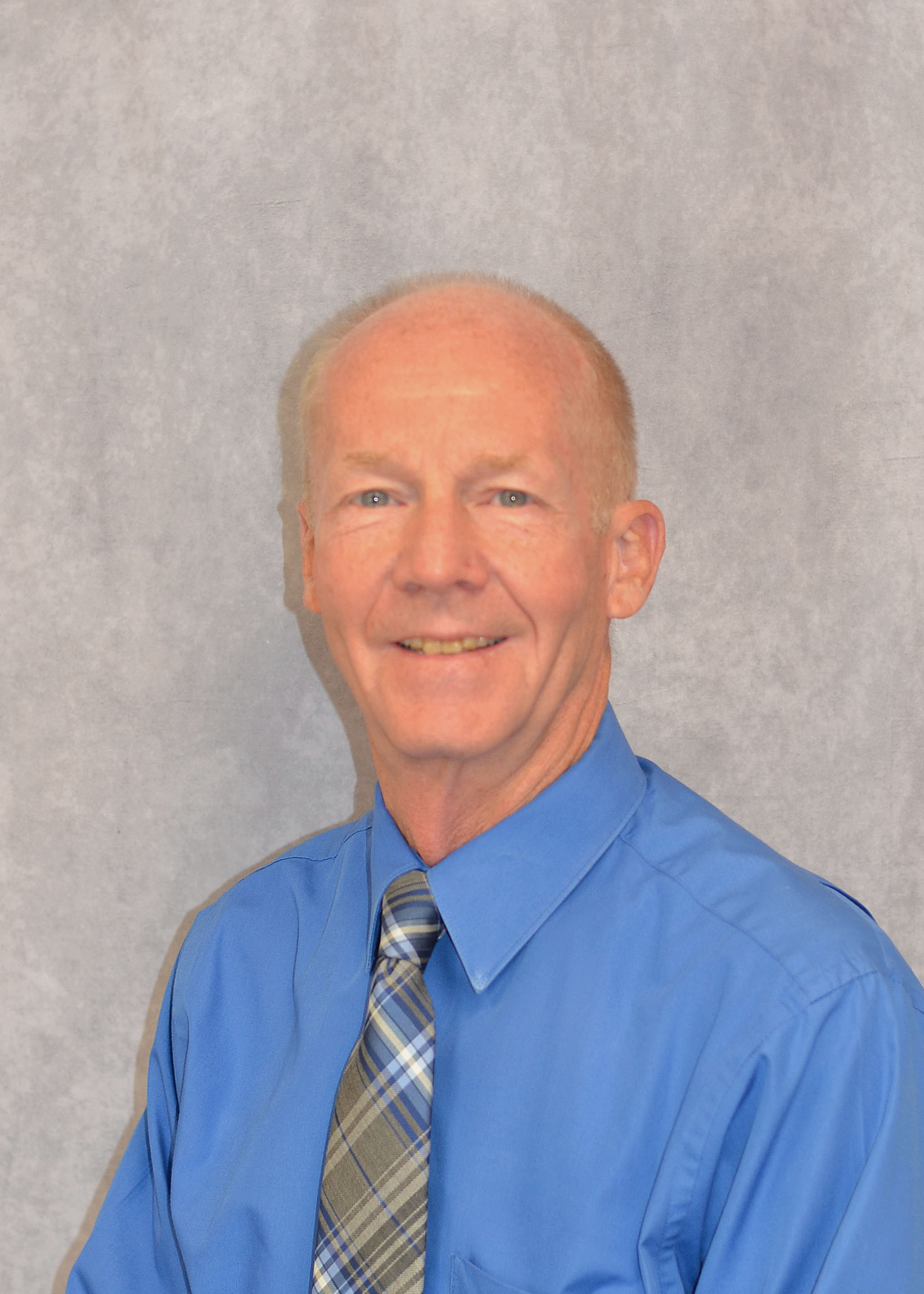 Kent Downs is the Support Services Manager and has worked in the field for 22 years. He has a Master's of Arts degree in Management.
Hobbies and interests include: skiing, hiking, mountain biking, and water sports.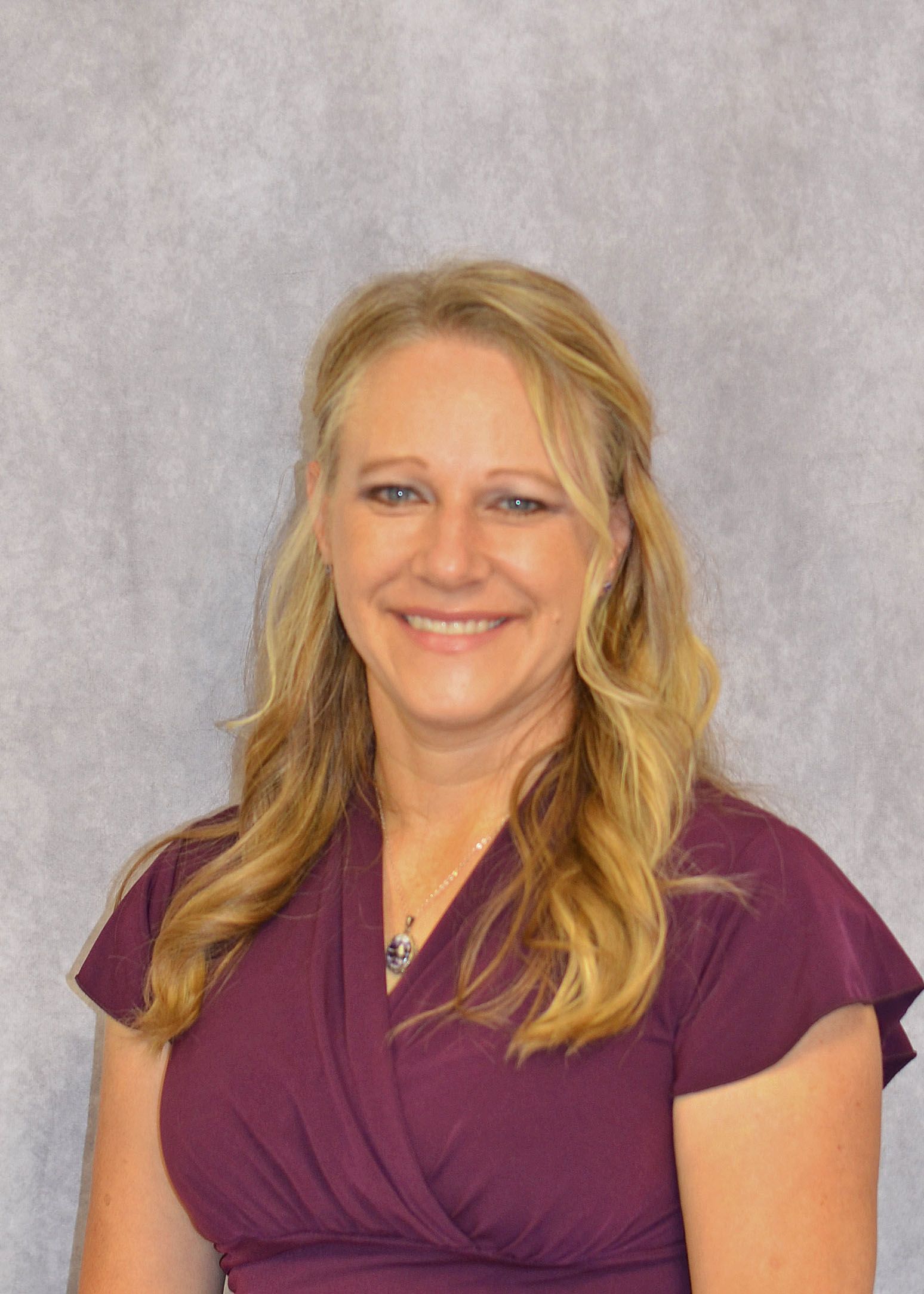 Elizabeth Feil, LCSW is the Program Manager for the Provo Family Clinic and the Payson Family Clinic. She has been working as a therapist at Wasatch Behavioral Health since 2002. Elizabeth trained in EMDR, Trust-Based Relational Intervention, Crisis Intervention, Motivational Interviewing, Trauma-focused CBT, and the Strengthening Families Program. Elizabeth is a Trust-Based Relational Intervention (TBRI) Practitioner. Elizabeth works primarily with youth ages 11-17 and their families but also has a lot of experience with elementary school-aged children, PLUS she speaks Spanish. Elizabeth has been very involved in implementing a grant-funded interdisciplinary approach involving Provo School District, Intermountain Health Clinics, and Wasatch Behavioral Health. Elizabeth enjoys scuba diving, target shooting, reading, and traveling both within the United States and internationally. She has been to more different countries than states and is always looking forward to the next trip.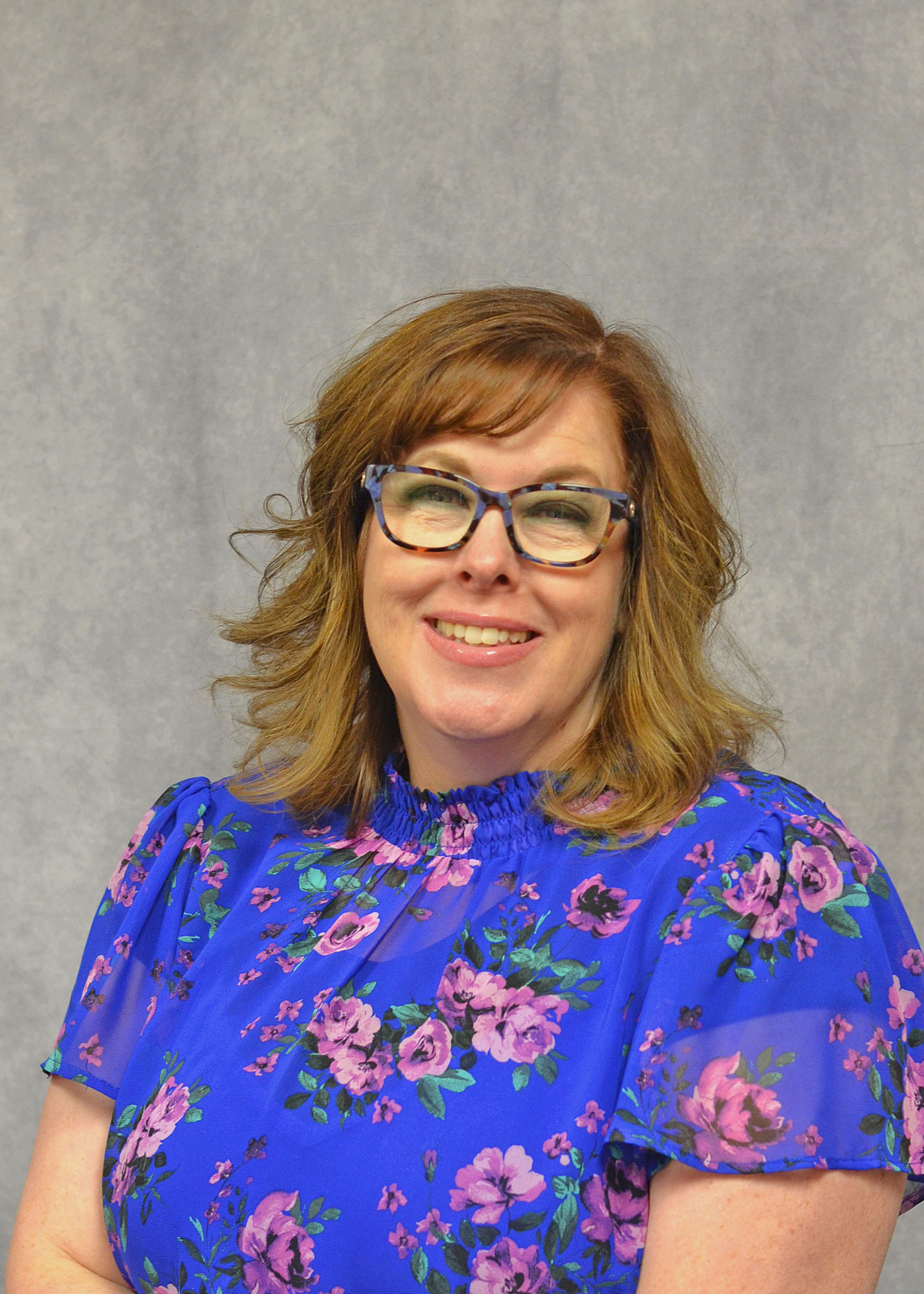 Amy Hickman, MBA is the Program Manager for the Accounting Department. She has worked for WBH since 2011 and has experience working in both the Billing and Accounting departments. Amy earned her Master's of Business Administration degree from Southern Utah University and has a Bachelor's Degree in Accounting from Utah Valley University.
Amy's approach to management is to assist her team in recognizing their unique skills that largely contribute to the greater picture of WBH. This mindset stems from her philosophy that it is never too late to follow your dreams. She hopes to encourage her staff to continue in their professional endeavors no matter where they are in life.
Jaime L. Houskeeper, Psy.D. has been working at Wasatch Behavioral Health since 2010 and is currently working as the Program Manager for Psychological Assessment Services (PAS), Medical Services, Clerical Support Services, and Outside Providers as well as the interim Training Director for the Health Service Psychology Internship Program. Dr. Houskeeper, a WBH Health Service Psychology Internship Program graduate, specializes in psychological assessments of adults and children, including diagnostic clarification, parental fitness evaluations, adolescent psychosexual evaluations, and neuropsychological evaluations. Her therapy interests include working with LGBTQ+ individuals. Dr. Houskeeper enjoys trail running, backpacking, cooking, and reading.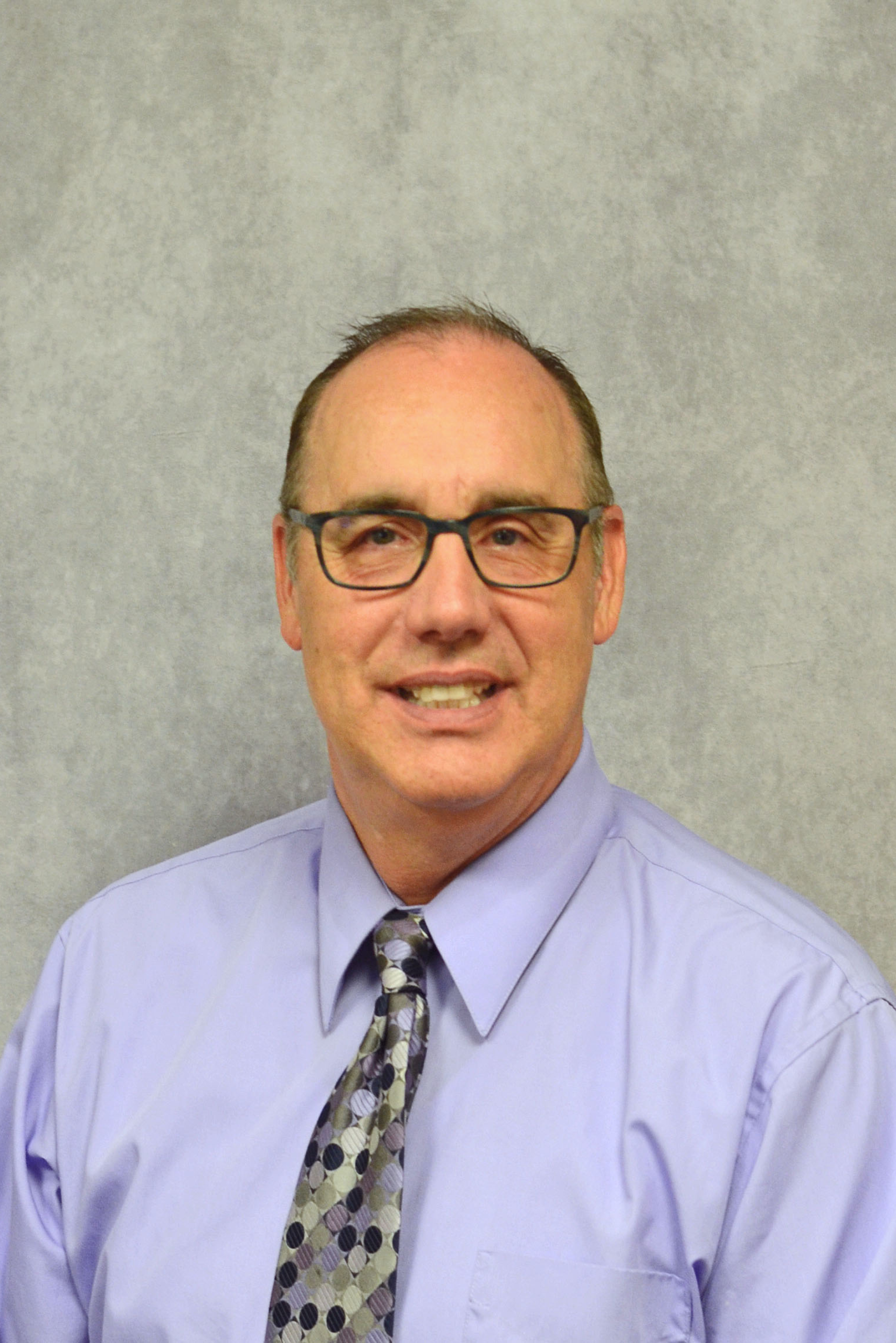 Bryant Jenks, LMFT is the Program Manager over School Based Services, PREP Team, and the Bridge Program, He is a Crisis Intervention Team (CIT) Regional Coordinator helping law enforcement improve their skills on how they deal with mental health situations in the community. When he is able to do therapy, Bryant specializes in doing in-home Family Therapy using experiential activities, solution-focused therapy, cognitive behavioral therapy, and behavioral therapy techniques. Bryant is TBRI-informed. Bryant enjoys running, sports, camping, and fishing.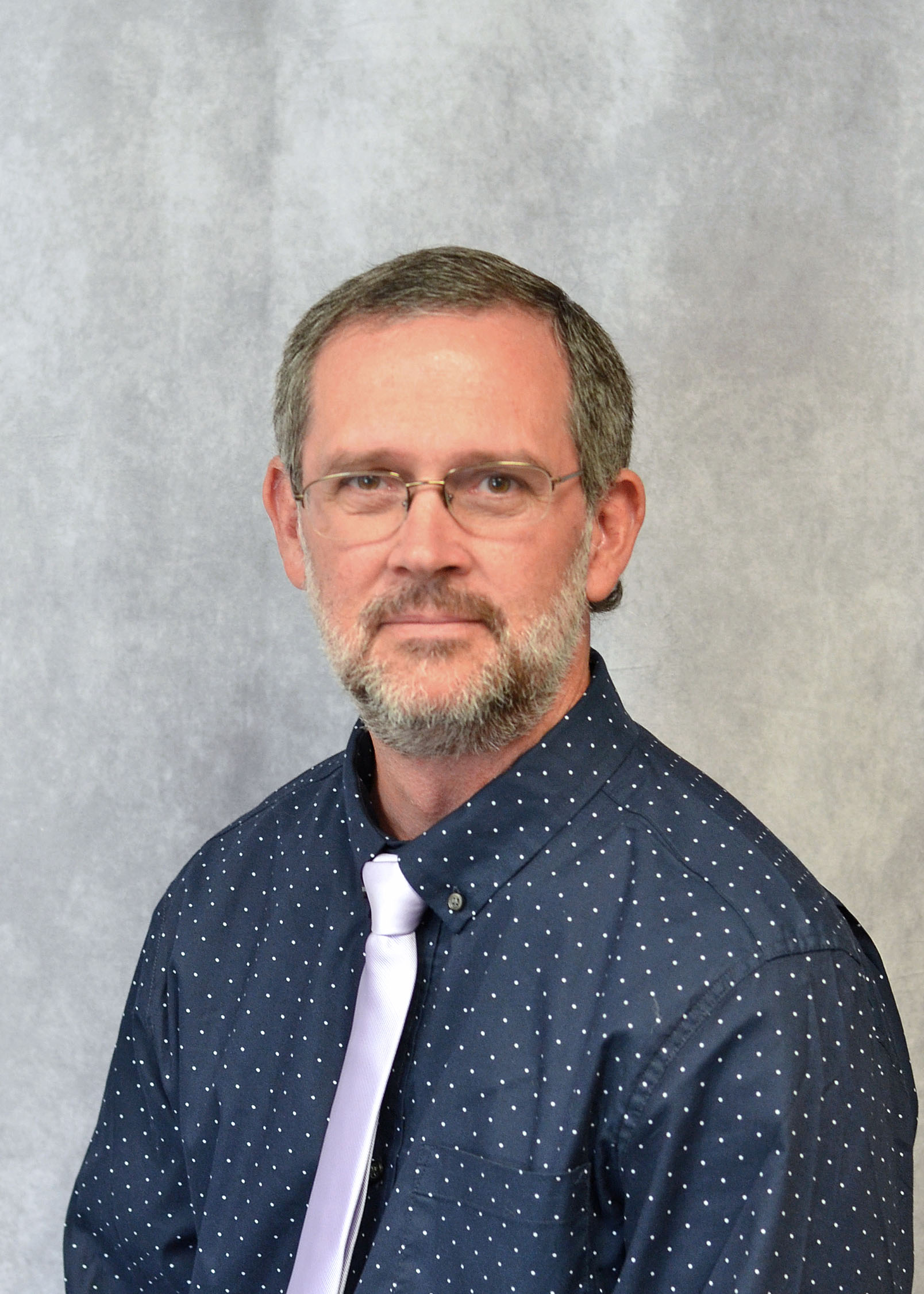 Robert Johnson has a Master of Accountancy degree and has been working as an accountant since 1995. Robert started working in the Behavioral Health field in 1996 working for San Juan Counseling in Southeastern Utah. Robert moved to Utah County in 2008 and started doing accounting for Utah County's Substance Abuse programs. In June 2020, Robert started working for WBH as the Program Manager for the Billing Department. Mainly he still focuses on most of the Substance Abuse services for WBH but also supervises the Mental Health services. I enjoy working in the Behavioral Health field because I know it really helps people improve their life skills. My main hobby is being a family man. Our family enjoys playing all types of family games (card games, board games, and outdoor games). Also, I enjoy doing most of my own minor auto maintenance. I can also do some pretty good home improvement projects.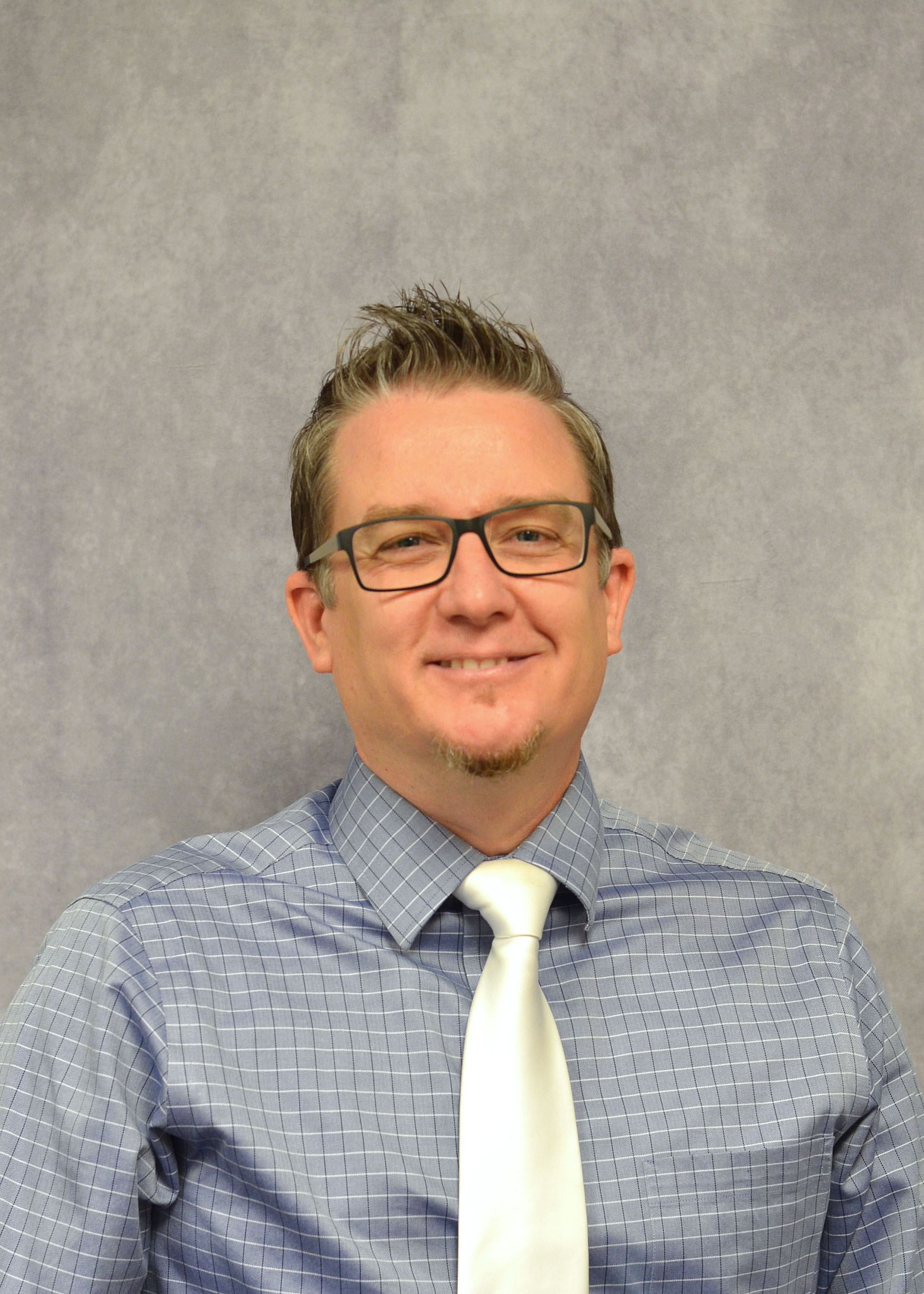 Michael King, LCSW is the Program Manager for the GIANT Steps program, Grandfamilies, and Strengthening Families. He has worked at WBH since 2003 in a variety of positions. Micheal is trained in the "Early Start Denver Model for Autism Treatment, EMDR, Motivational Interviewing, and Trauma-focused CBT. Michael has experience working with adults, families, and children who have struggled with a variety of mental health issues in both inpatient and outpatient settings.
Michael enjoys facilitating group therapy and has experience running groups for autism support, social skills, anger management, DBT skills, and trauma-related issues. Michael has loved working at Wasatch Behavioral Health and loves helping families reach their goals. He sees challenges as opportunities for growth and uses a strengths-based approach in his practice. He listens empathetically and collaborates with the people he works with to develop recovery plans that are evidence-based.
Michael's been married for 16 years and he has three children. In the summer, he loves fishing, rock climbing, and backpacking with his family. In the winter, Michael snowboards and goes sledding with his kids. He also enjoys cooking, painting, and playing the guitar and drum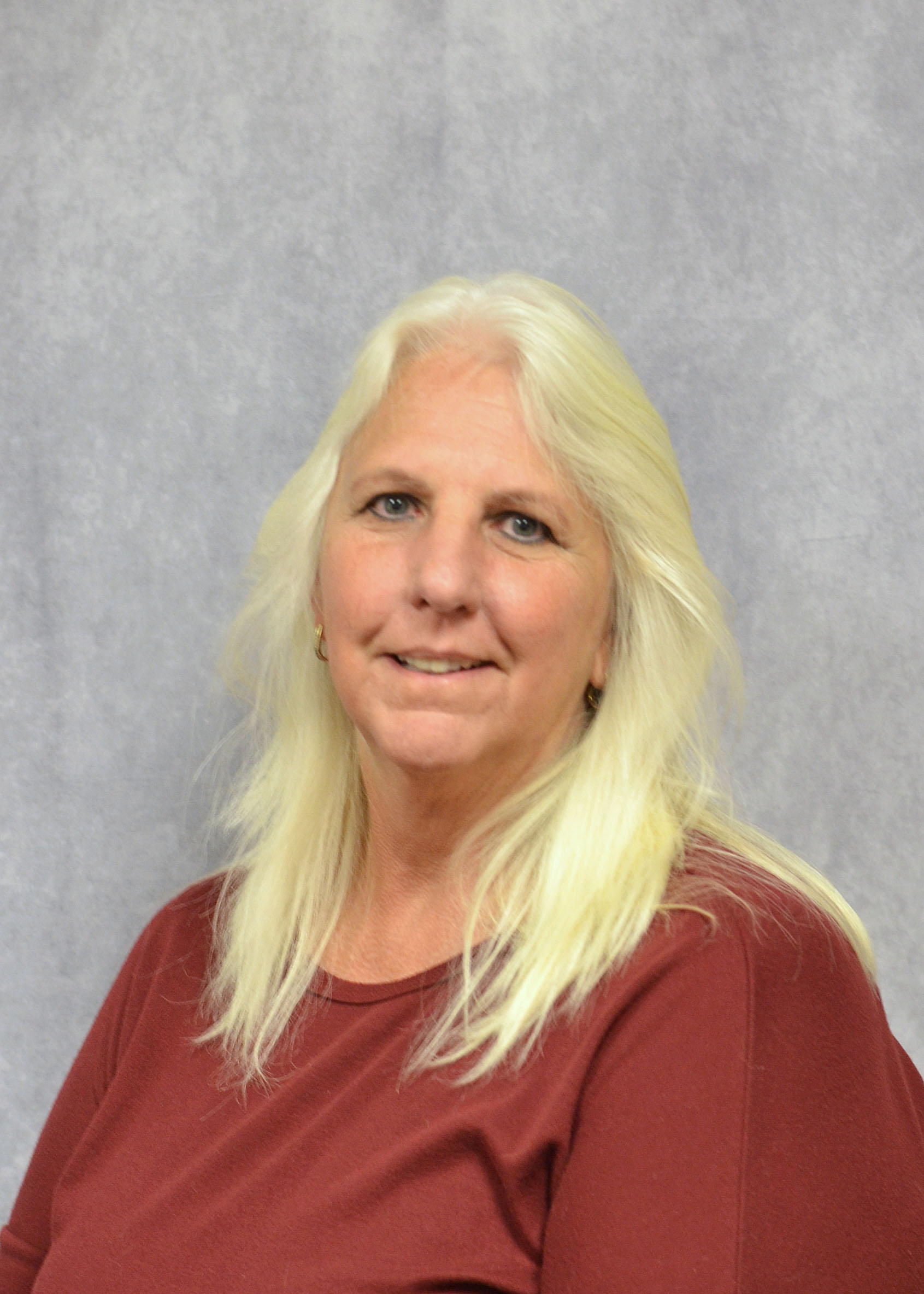 Sue Leavitt, LCSW has worked for Wasatch Behavioral Health since 1989, working in various levels of care from Skills Development to Crisis Services. Sue completed her Bachelor's degree at the University of Utah. And her Master's degree in Social Work at the University of New England. Over her years of experience, Sue has had the privilege of working with many individuals who suffered from a broad spectrum of personal issues, including mental health disorders and substance use disorders. She has vast experience counseling clients with depression, anxiety, post-traumatic stress disorder, and substance abuse. Her background enables her to be an extremely effective social worker who is comfortable counseling diverse populations.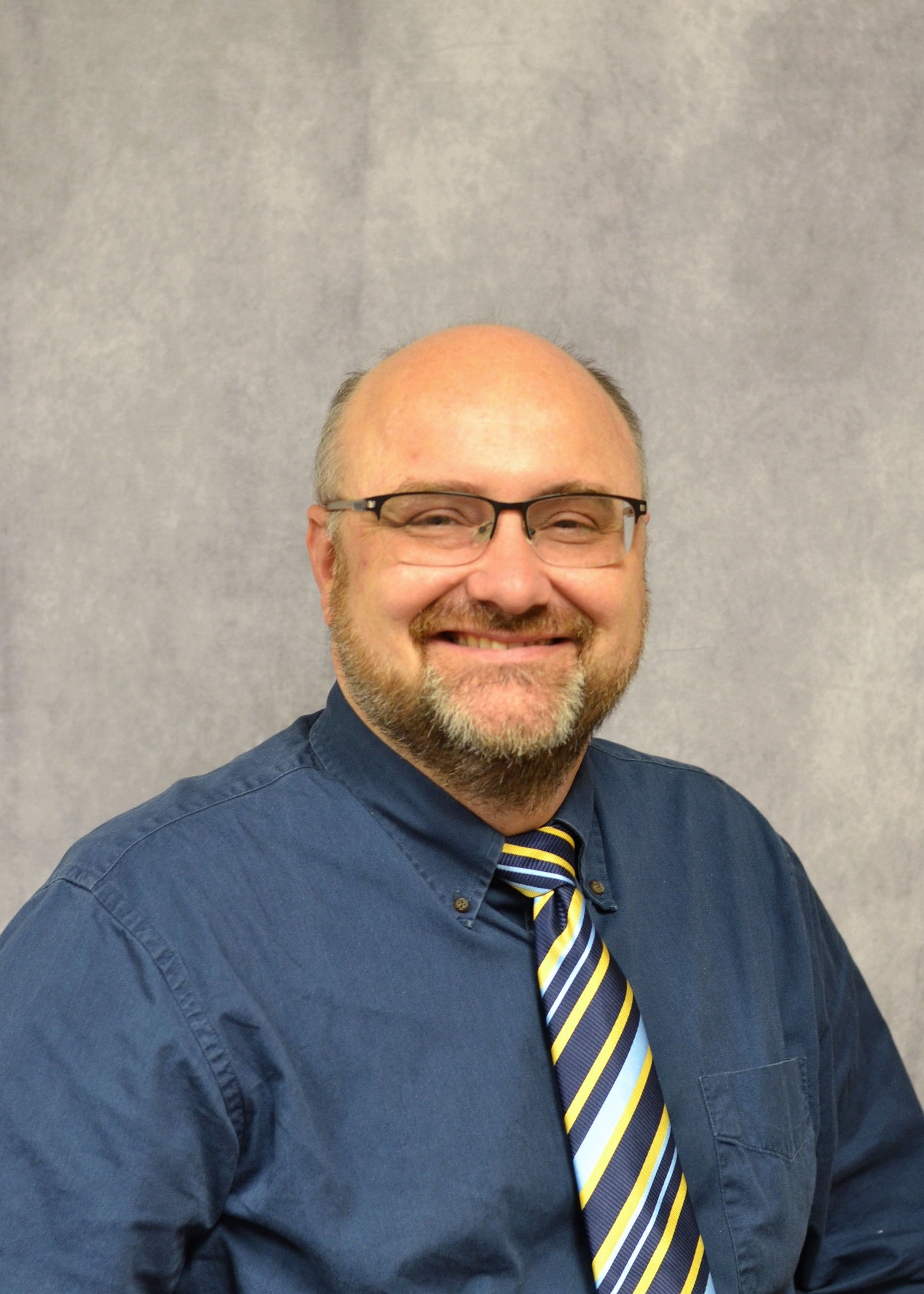 J. Craig Limb, LCSW (He/Him) is the Program Manager of the American Fork Family Clinic. He obtained his Bachelor's Degree from Utah Valley University (UVSC at the time) in Behavioral Science with an emphasis in Psychology and went on to obtain a Master's Degree in Social Work from the University of Utah. Craig has worked in the mental health field for almost 18 years. He's worked here in various positions at Wasatch for over ten years. Prior to his current position, he worked as the Liaison for the Utah State Hospital, a Crisis Worker, and the Team Lead for the Bridge Team (an Assertive Community Treatment team). He has also worked as an outpatient therapist and domestic violence treatment team member at Wasatch.
Craig has had two passions in his career, working with people that have severe and persistent mental illness and providing domestic violence treatment. He has served on local and State coalitions for domestic violence treatment providers. Craig has also presented at multiple local, Regional, State, and International conferences on topics related to treatment interventions for interpersonal violence treatment, development of emotional closeness, and other treatment interventions.
"When you can't control what is happening, challenge yourself to control the way you respond to what's happening. That's where your power is." –source unknown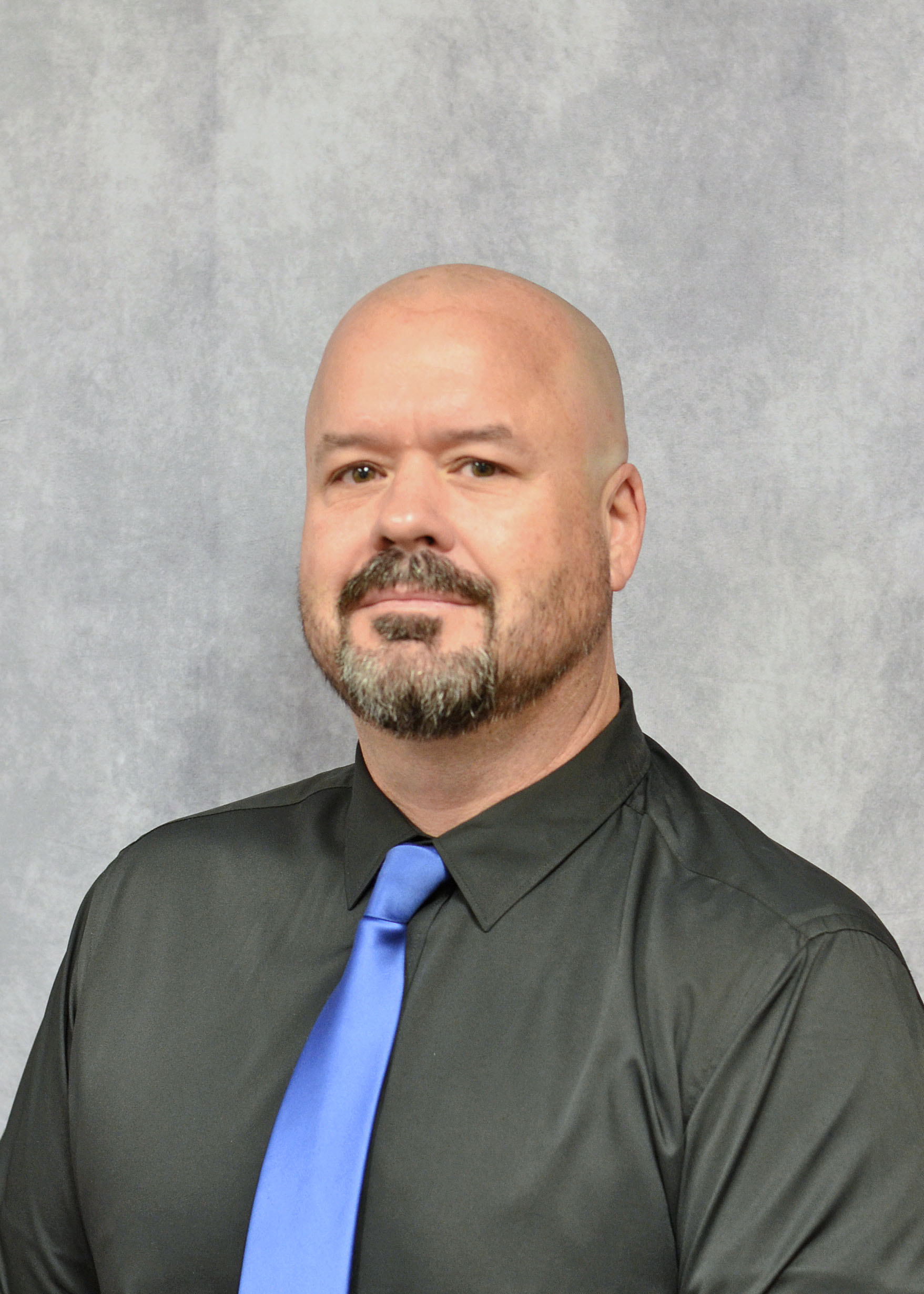 Monte Memmott, CMHC has worked as a Licensed Clinical Mental Health Counselor for over 10 years contracted with the Utah County Jail and he has worked for Wasatch Behavioral Health since 2002 in other capacities. Monte has experience working with clients coping with trauma, substance abuse, addiction, and other mental health issues. He is trained in Cognitive Behavioral Therapy, Trauma-Informed Care, Motivational Interviewing, and is an EMDR-trained clinician. Monte is married and he has three children. He is an avid baseball fan who makes it a priority to attend at least one MLB game each season. On the weekends he enjoys being at home with family and barbequing or smoking in the backyard.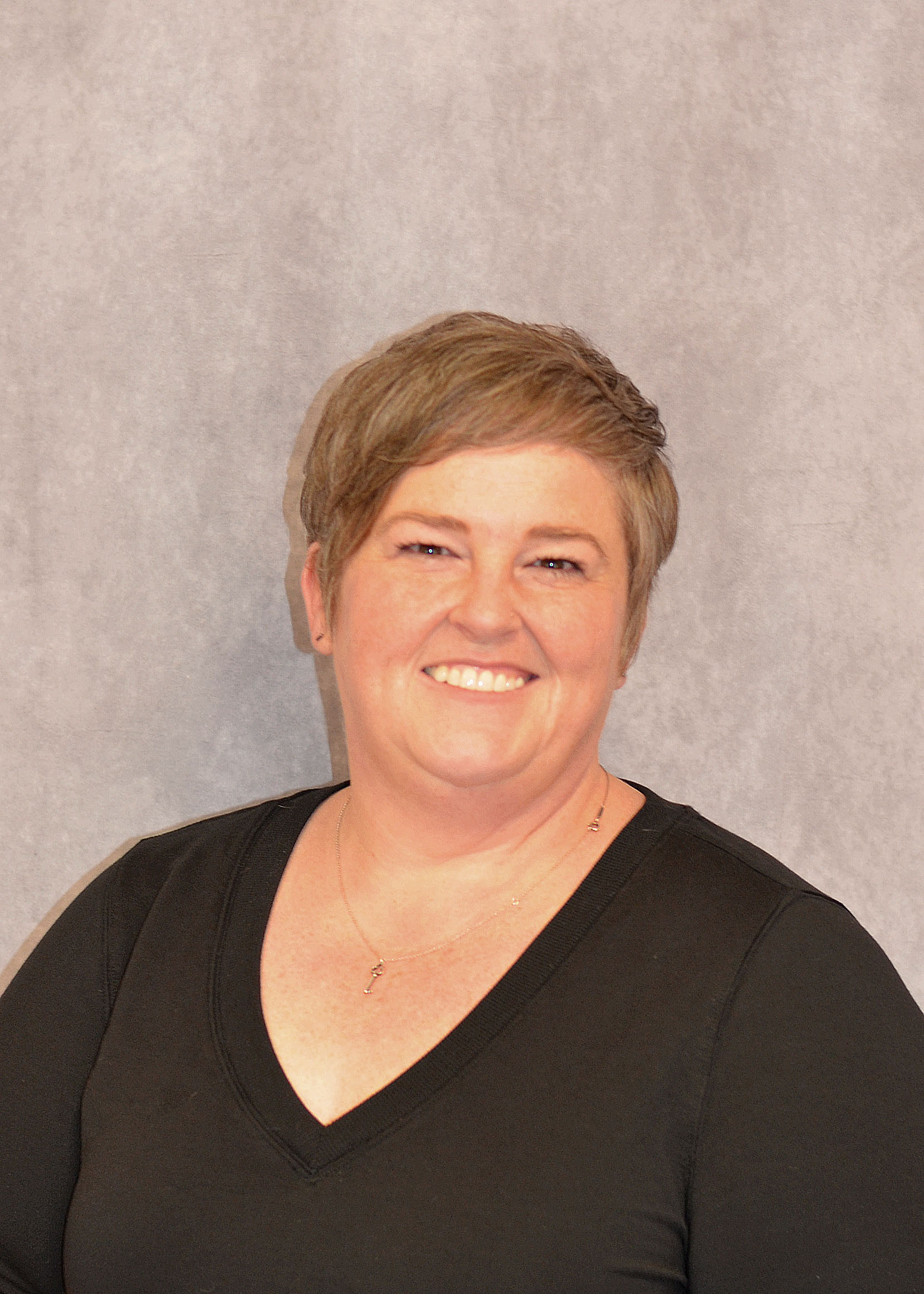 Laura Oaks, LCSW is the Program Manager for WBH's Crisis Services for Adults. She currently manages the Mobile Crisis Outreach Team (MCOT), Adult Receiving Center and Crisis Residential Support. Laura completed her undergraduate degree at UVU and her Master of Social Work at the University of Utah. Laura's been with us at Wasatch since 2006 and started her career at Adult Outpatient, which is now known as Westpark Family Clinic. She also worked in Supported Housing Services and Crisis Services. Laura was the Utah State Hospital liaison prior to becoming the supervisor and then manager of Crisis Services.
Francis Quan has been working in the IT department at Wasatch Behavioral Health since 1999. He has been the manager since 2003. He and his staff are responsible for the maintenance of the company's computers, servers, and electronic health record system. Francis has a BA in Psychology from San Francisco State University and an MBA from the University of Phoenix.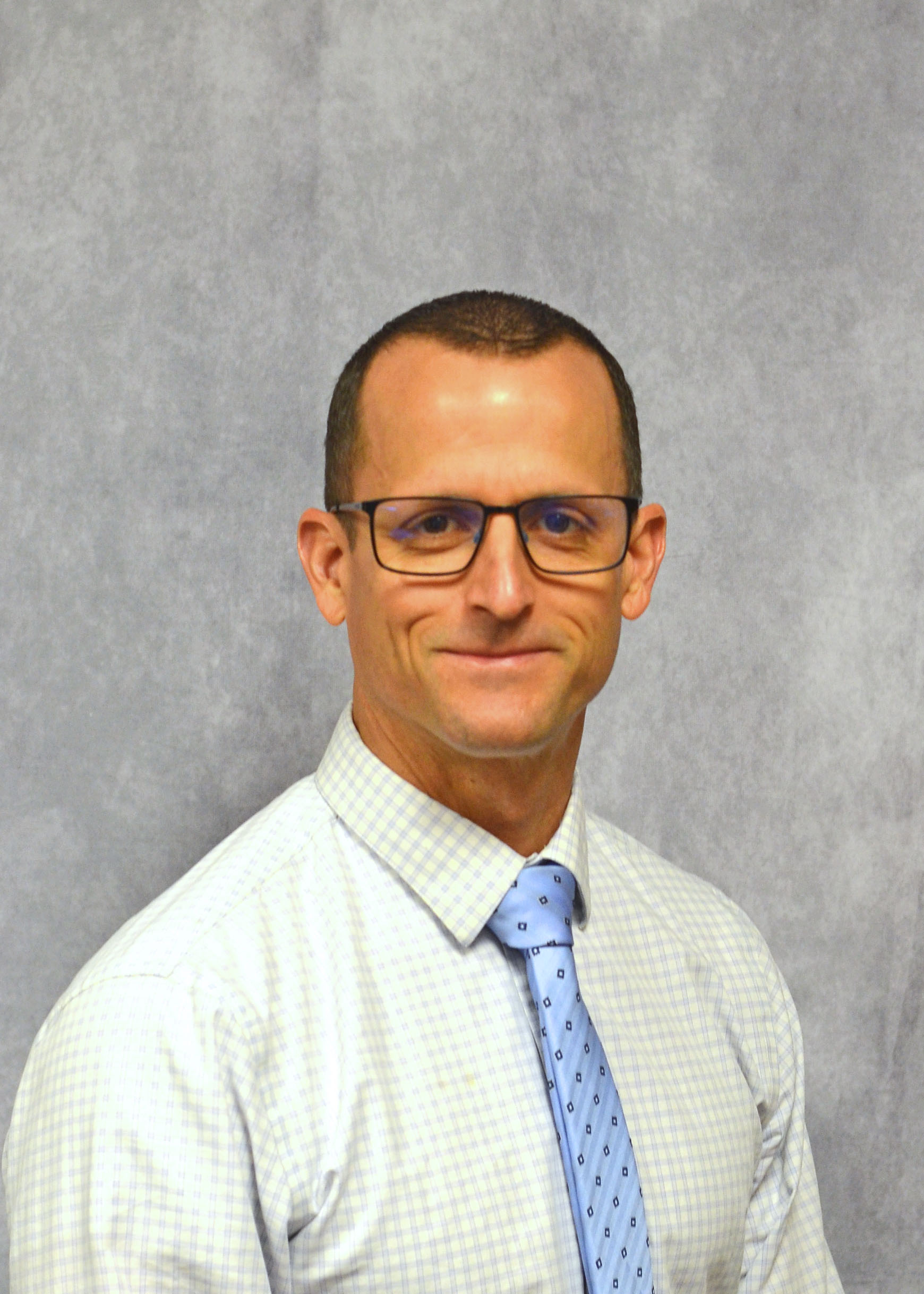 Chad Shubin, LMFT has worked at Wasatch Behavioral Health since 2007 as a Marriage and Family Therapist. Currently, Chad is the Program Manager of the Wasatch County Family Clinic in Heber. He enjoys working with families that have children who struggle with social interactions and/or have a hard time behaviorally. Chad believes that sometimes the best therapist a child can have is their own parent. He works with parents to help them take the role of "their own family therapist" and strives to help parents better understand their child's behavior. His focus is on providing parents with a spectrum of useful and dynamic tools to use in their therapeutic parenting. Through this approach, it's hoped that parents develop themselves to the point that they can assess each situation. Then based on that assessment with their new-found understanding apply the tools they feel will produce the best possible outcome in each moment.
An important element of Chad's practice is focusing on interventions that will not only help produce the best possible outcome now, but will also help the child and family over the course of a lifetime.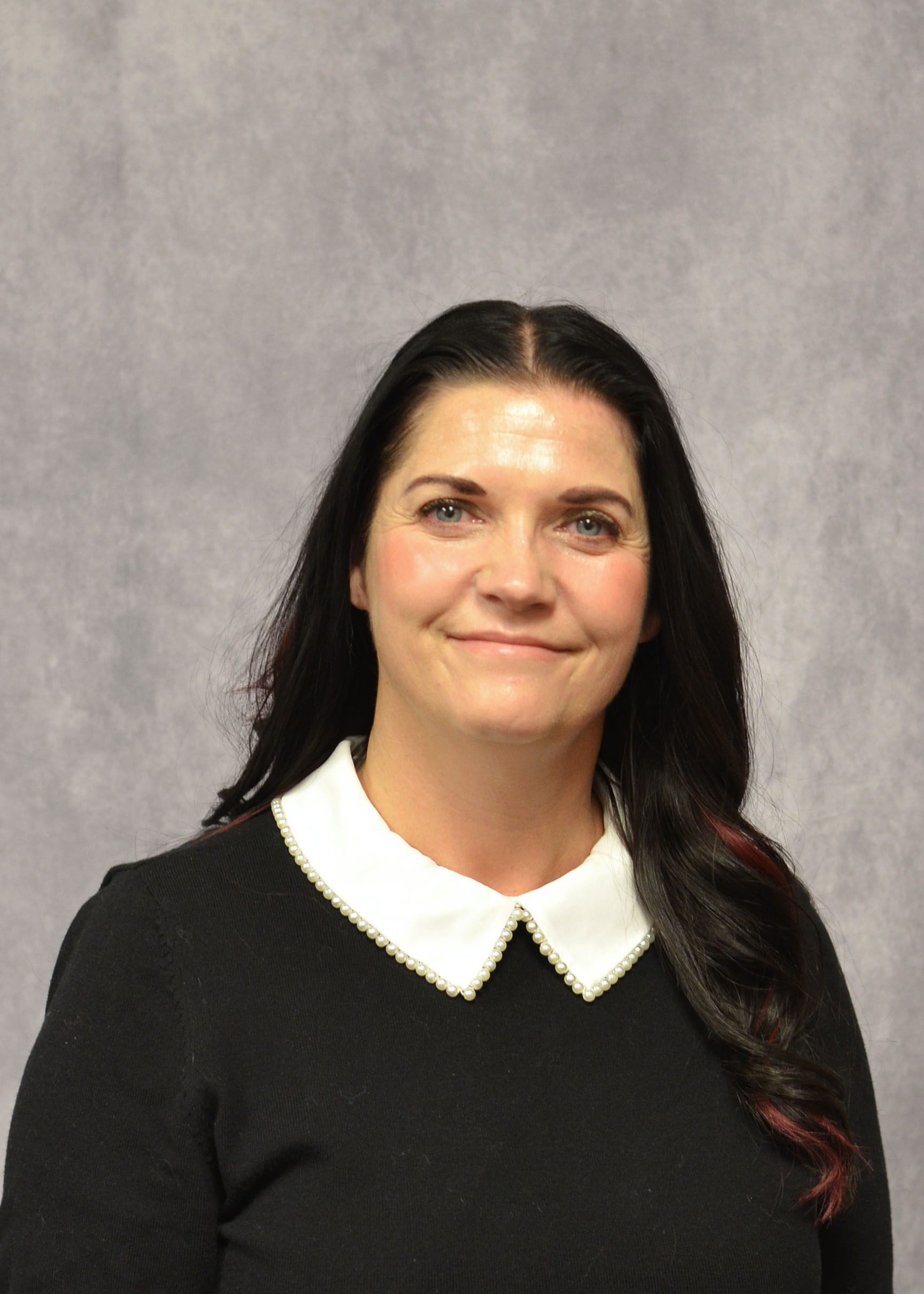 Amanda Stansfield, LCSW is the Program Manager over the following programs: CY-FAST Team, Inpatient/USH team, and the Aspire Academy. Amanda completed her undergraduate degree at UVU and her Master's of Social Work at the University of Utah. Amanda has been with us here at Wasatch Behavioral Health for 21 years. Career highlights include; starting the first Children-Youth Family Assessment Stabilization Team (CY-FAST) at Wasatch Behavioral Health, working with highly acute crisis youth/families to prevent hospitalizations, and collaborations with outside agencies to bring services to the under and non-funded populations in Utah County. Amanda uses a trauma-based approach to her clinical work and prides herself on being culturally sensitive.
Amanda enjoys spending time with her family. In her spare time she likes to try a new recipe or read a good book.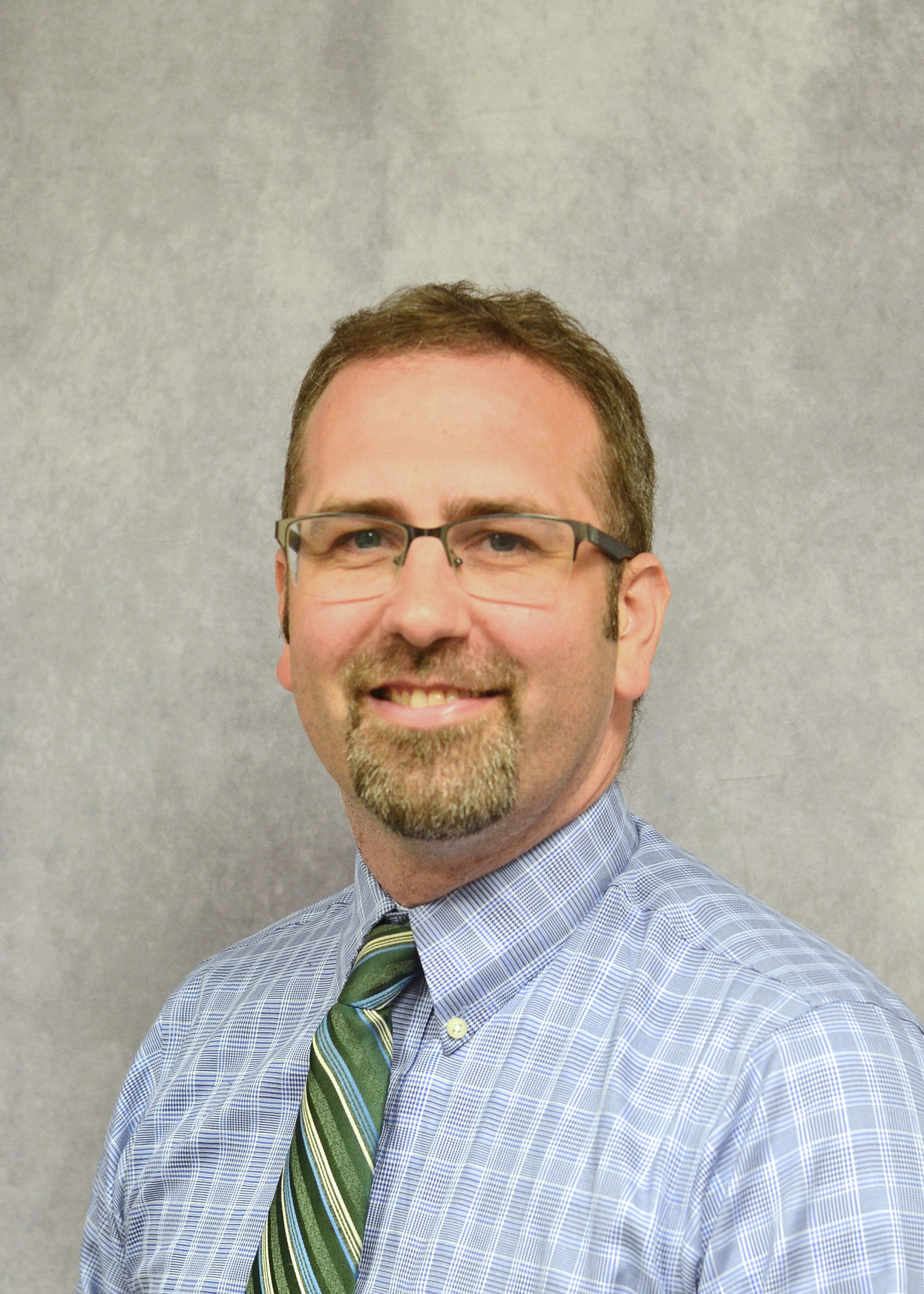 Chris Westover, LCSW is the Program Manager of the Westpark Family Clinic, Health Integration Program (HIP), Westpark Care Team Assistants, and Mountain Peaks Counseling. He has worked as a therapist since finishing graduate school in 2007. His therapeutic approach draws from client-centered, cognitive/behavioral, dialectical behavioral, and existential theoretical foundations. He trained in EMDR and has facilitated groups for DBT, Domestic violence, Dual Diagnosis, and cancer support.
He has worked with clients on end of life issues as they experienced a variety of chronic and terminal medical conditions. Chris speaks fluent Spanish and enjoys working with a range of cultural backgrounds. He has extensive experience treating issues related to depression, anxiety, and trauma. As well as individuals experiencing transitions related to their spirituality and faith.
Chris enjoys playing the guitar and piano, Frisbee golf, hiking, camping, reading, or any activity that allows him to spend time with his wife and 4 children.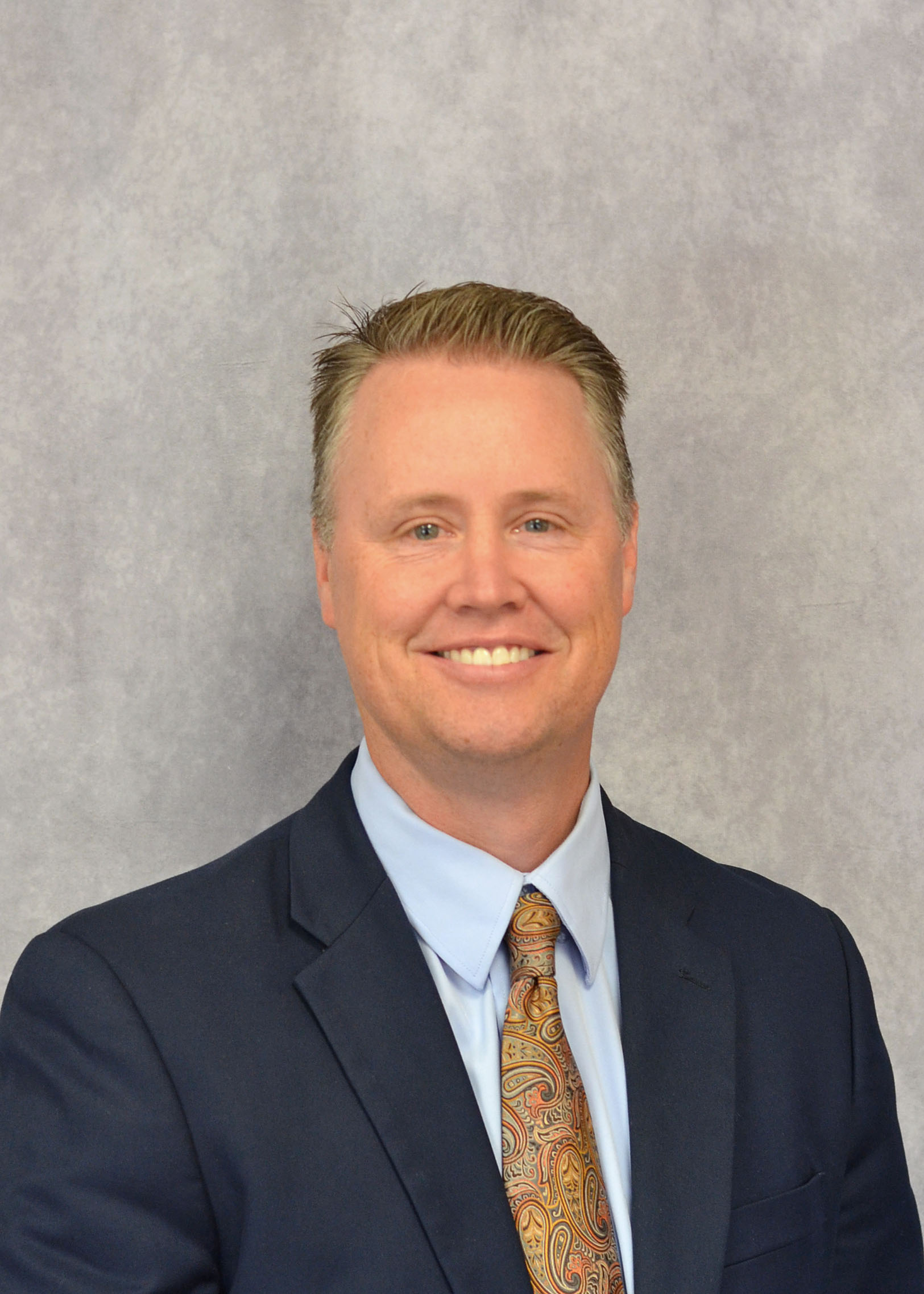 Mike Wilkins, Ph.D. is the Program Manager over Clinical Performance and Compliance. He has a doctorate degree in Counseling Psychology and specializes in grief and bereavement. Dr. Wilkins works with all ages, couples, and families on a variety of mental health issues. He also provides psychological assessments.
Mike enjoys the outdoors, campfires, and activities with his family.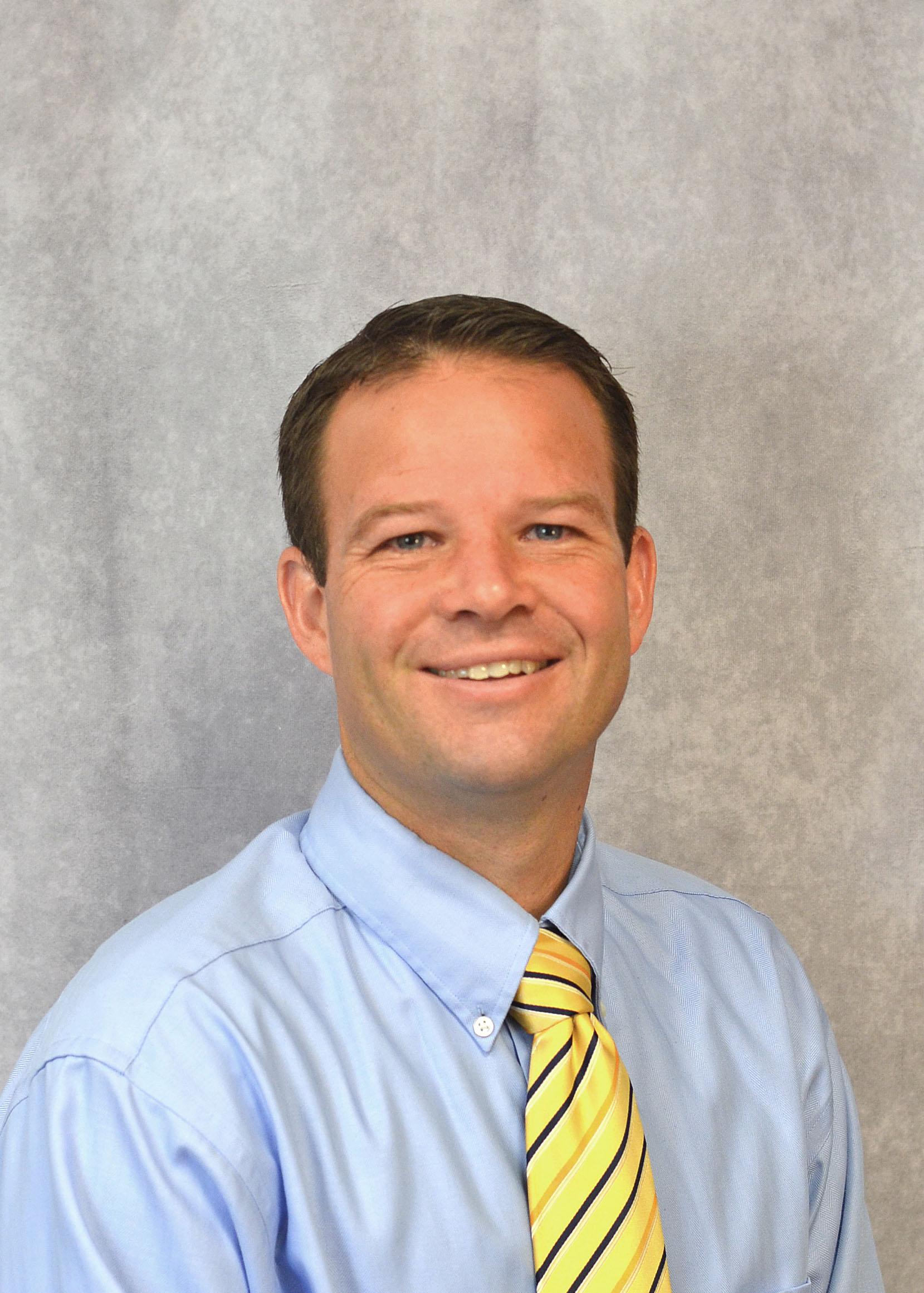 Justin Yearsley, LCSW is the Program Manager for the following programs: Grandfamilies, New Vista Youth Services, Stride, and XCEL. He has been working at WBH since 2006, and as a therapist since 2010 and he speaks Spanish. He is NOJOS certified and has experience working with youth with sexual behavior problems and children who have experienced trauma. Justin enjoys spending his free time with his family attending BYU sporting events and coaching kids' sports teams.