Everyone Deserves a Good Night's Sleep!
#GivingTuesday November 28, 2017

November has Thanksgiving followed by two of the major shopping events of the year- Black Friday and Cyber Monday. Following those days, #GivingTuesday was started several years ago as a day to give back and to start off the charitable giving normally seen during the holiday season. This year, the season of giving is starting early for WMH following the generous donation by DownEast Home and Clothing of 100 mattresses for needy children in Utah County!
DownEast designed a special mattress for children in need that is  portable, folds up easily for storage or to make a chair and they have committed to donate a mattress to a child in need for every mattress that they sell on an ongoing basis. They will be delivering 700 mattresses all over the state this month and this is just the start of their ongoing commitment to help children get a good night's sleep!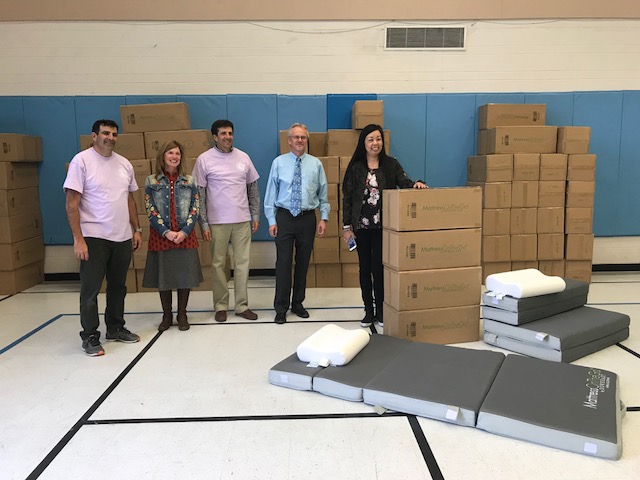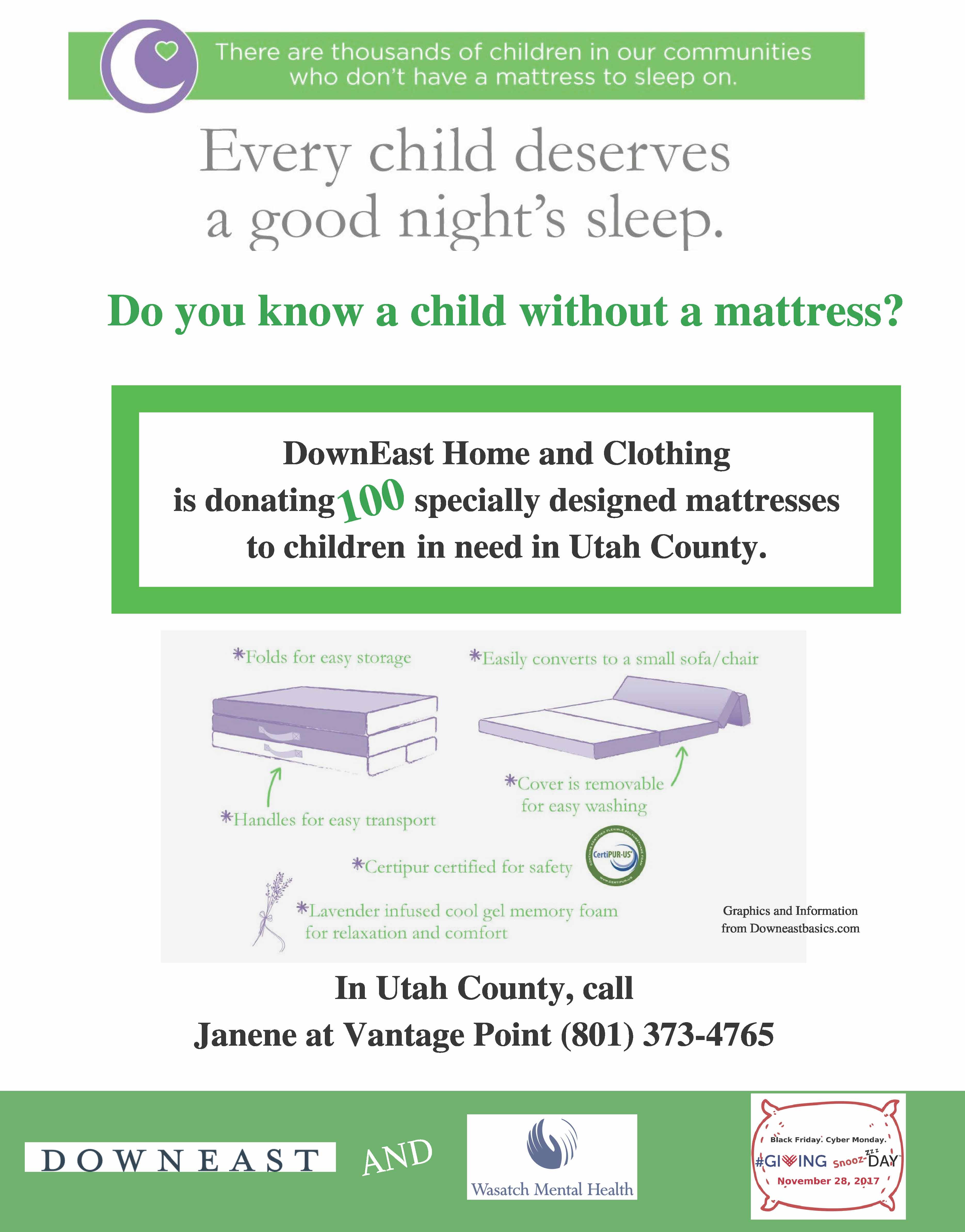 Coincidentally, 80 of our adult clients identified bedding as something that they needed (or would like to receive) on their Sub4Santa Christmas Wish Lists this year. Because many of our clients ask for so little when they need so much, we had already decided to focus our #GivingTuesday campaign on collecting donations of bedding this year. Besides getting requests for bedding on our Client Christmas Wish Lists, we have a need for bedding for clients thru-out the entire year. Clients come out of  extended stays at the hospital or homeless clients move into an apartment and start off with virtually nothing. Having bedding sets available for these situations comes in handy and they are distributed as needed thru-out the entire year.  
So, this year WMH decided to focus on collecting donations of bedding for #GivingTuesday. We will be running our own  #GivingSnoozday campaign in November to collect donations of bedding. We are asking for donations of the following bedding items:
Sheet sets (mostly twin or full size)
Blankets (mostly twin or full size)
Pillows
Initially, our plan was to focus our campaign on  Adults but our plan changed to include children's sheet sets too after this marvelous donation of mattresses! Children, and families, will be so excited for the new mattresses. Imagine their excitement if we were able to provide a set of new bedding along with the mattress! Plus, our adult clients will be very grateful and appreciative of new bedding since many rarely get anything new. 
If you would like to participate,
donations of NEW bedding items will be accepted at any of our Family Clinics
OR you may donate online.