The Hands exhibit displayed at the Generations Conference in Salt Lake City. April 2017 (pictured Boaz Anderson and Catherine Johnson)
The Hands Exhibit 
An art project by one of our outpatient youth programs
Disney's Remake of Victor Hugo's classic tale "The Hunchback of Notre Dame" offers a stirring scene in which Esmeralda confronts Quasimodo about his core belief of being a monster- a belief he had been taught by his wicked master Frollo.
---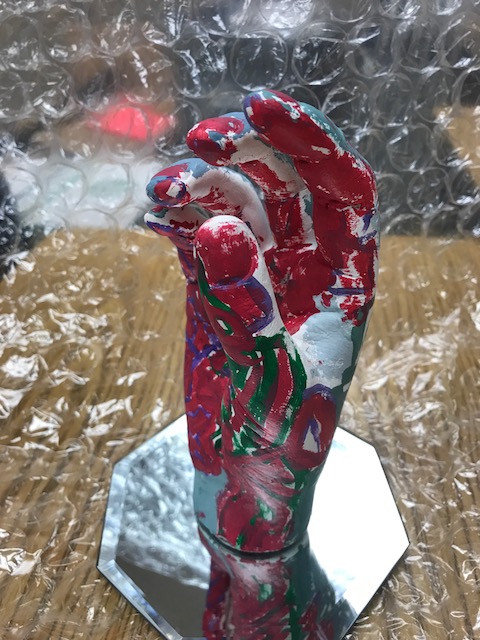 Quasimodo: Cruel? Oh, no, he [Frollo] saved my life! He took me in when no one else would. I am a MONSTER you know..
Esmeralda: He told you that?
Quasimodo: Look at me.
Esmeralda: [frowns slightly] Give me your hand.
Quasimodo: Why?
Esmeralda: Just let me see it [reading Quasimodo's palm].
Esmeralda: Hmm, a long lifeline… Oh, and this one means you're shy… Hmmm. Mmmm. mmmm, mm…Well, that's funny…
Quasimodo: What?
Esmeralda: I don't see any…
Quasimodo: Any what?
Esmeralda: MONSTER lines. Not a single one.
Each mold is the hand of an amazing young person who has been lied to about who they really are, or, at times, have created their own negative self-image and labels. Some have been told they are worthless, horrible, evil, and stupid. But just like Quasimodo, each of these youth is finding out who they truly are–and who they truly are is on display for you today.
This art project was displayed at the Generations Conference in SLC in April. A special reception was held at WMH for the youth, their families, and staff to see.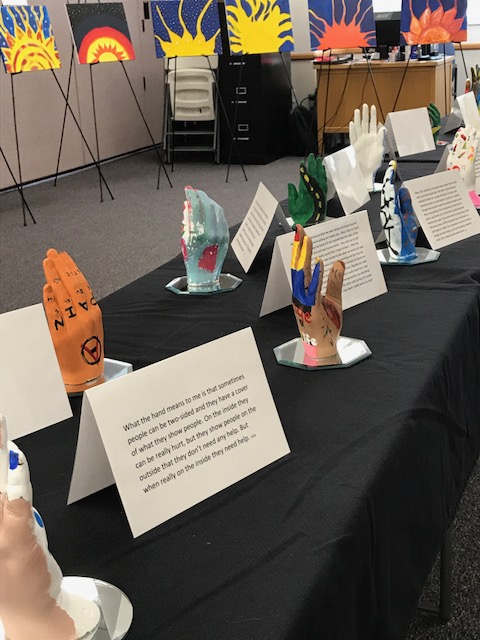 Thank you to all the youth for sharing a piece of their recovery journey with us and to our therapists who developed and put together this project.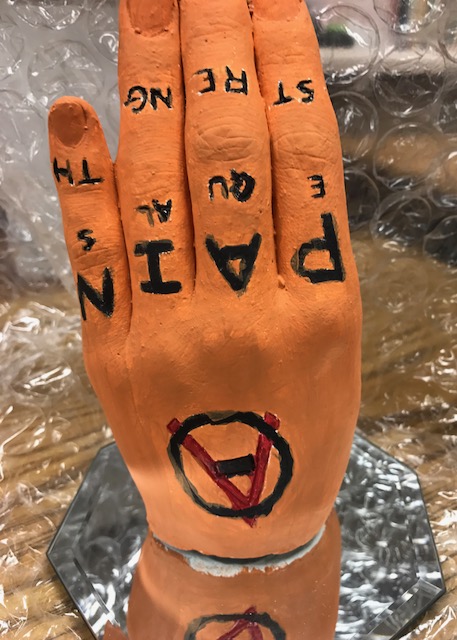 ---
Some quotes from the artists:
"To people outside of the mental health profession, this may be small. But to those of us who participated in this, it helps us learn who we are."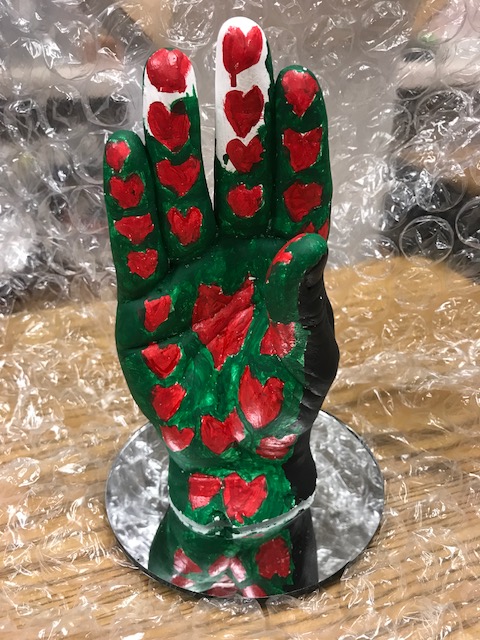 "I like the quote 'I have not failed. I have just found 10,000 ways that won't work.' I always think that I'm a failure in life. This project has helped me learn that I can be successful in doing things in a better way."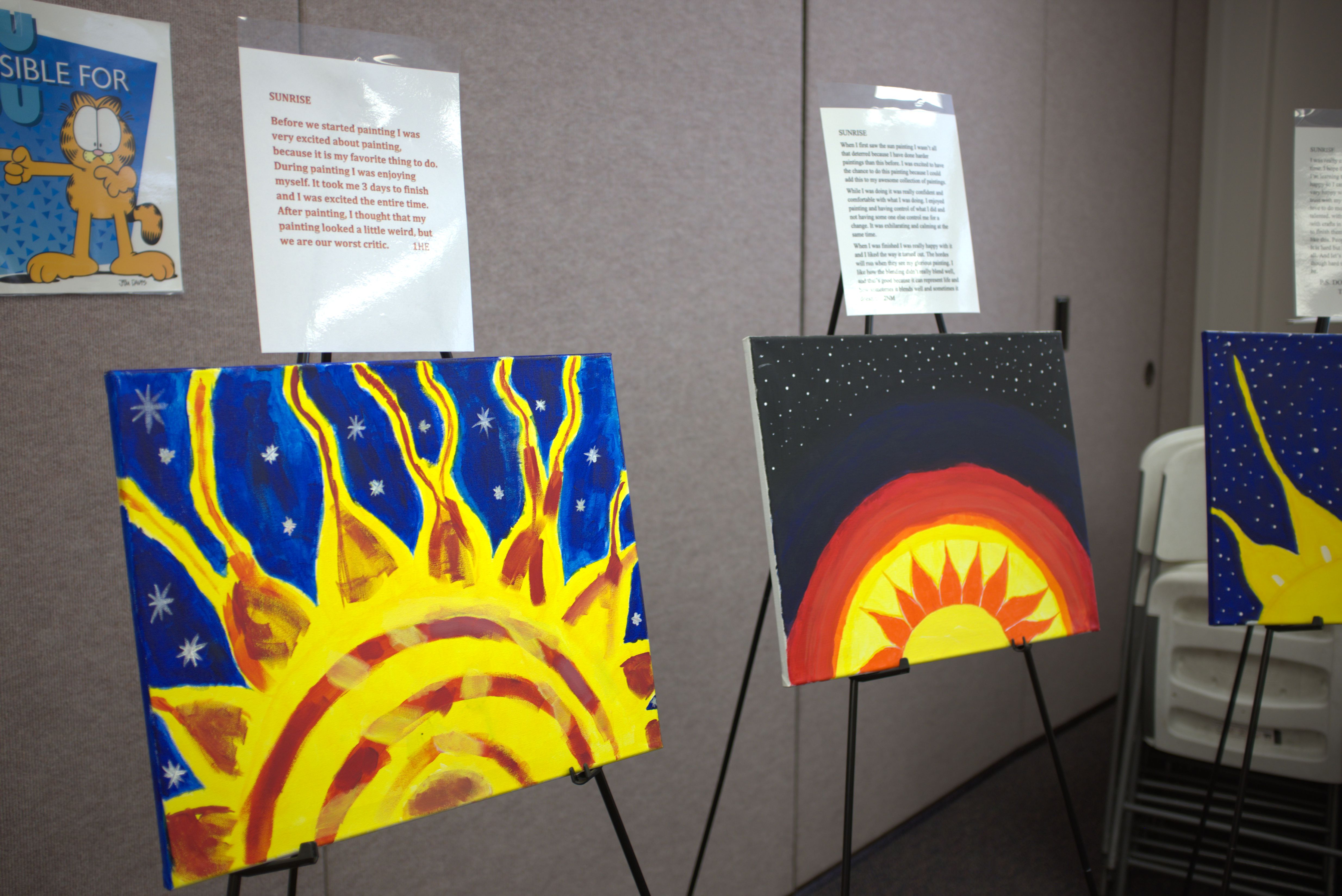 "I've always had problems with low self-esteem. I have always underestimated myself. Doing this project helped me to see that I can do things that I didn't think I could do."