CY-FAST Services (Children, Youth and Family Assessment Stabilization Team)
---
Ever feel like you are living crisis to crisis and wish that your life would just settle down and be stable (and happier)?
Our CY-FAST team (Crisis Team)  is now offering several new programs to help families and family members to learn skills in a supportive environment to help to stabilize things at home and in life.
For Parents/Guardians:
Secondary Trauma: Taking Care of You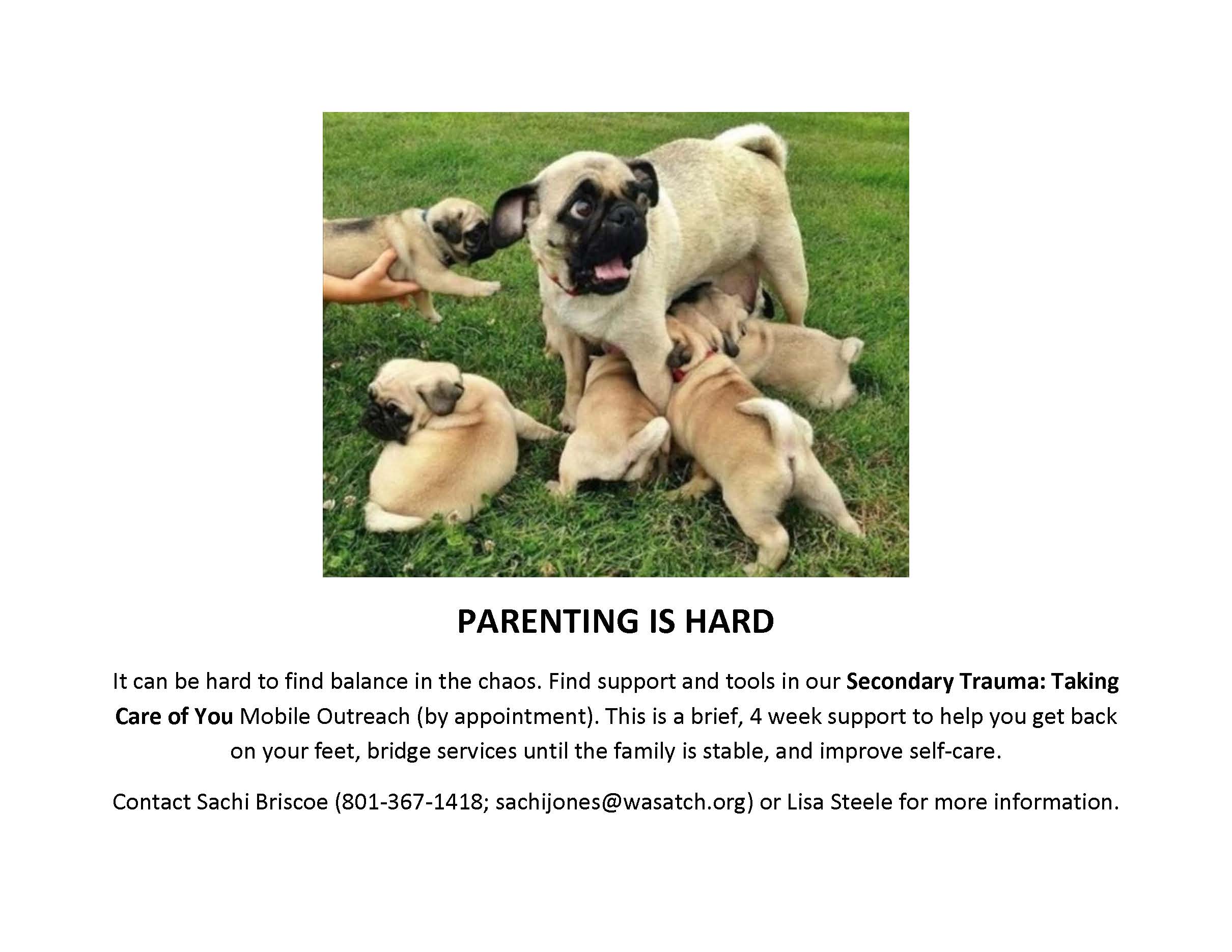 ---
4 Week Mobile Outreach
(by appointment)

Provides parents/caregivers with support and tools to help you feel empowered and motivated to stabilize a chaotic home environment.
Learn how trauma impacts behaviors and connection, tools to self-care, and manage compassion fatigue in a supportive environment.  Talk with your therapist or call to find out more about this program.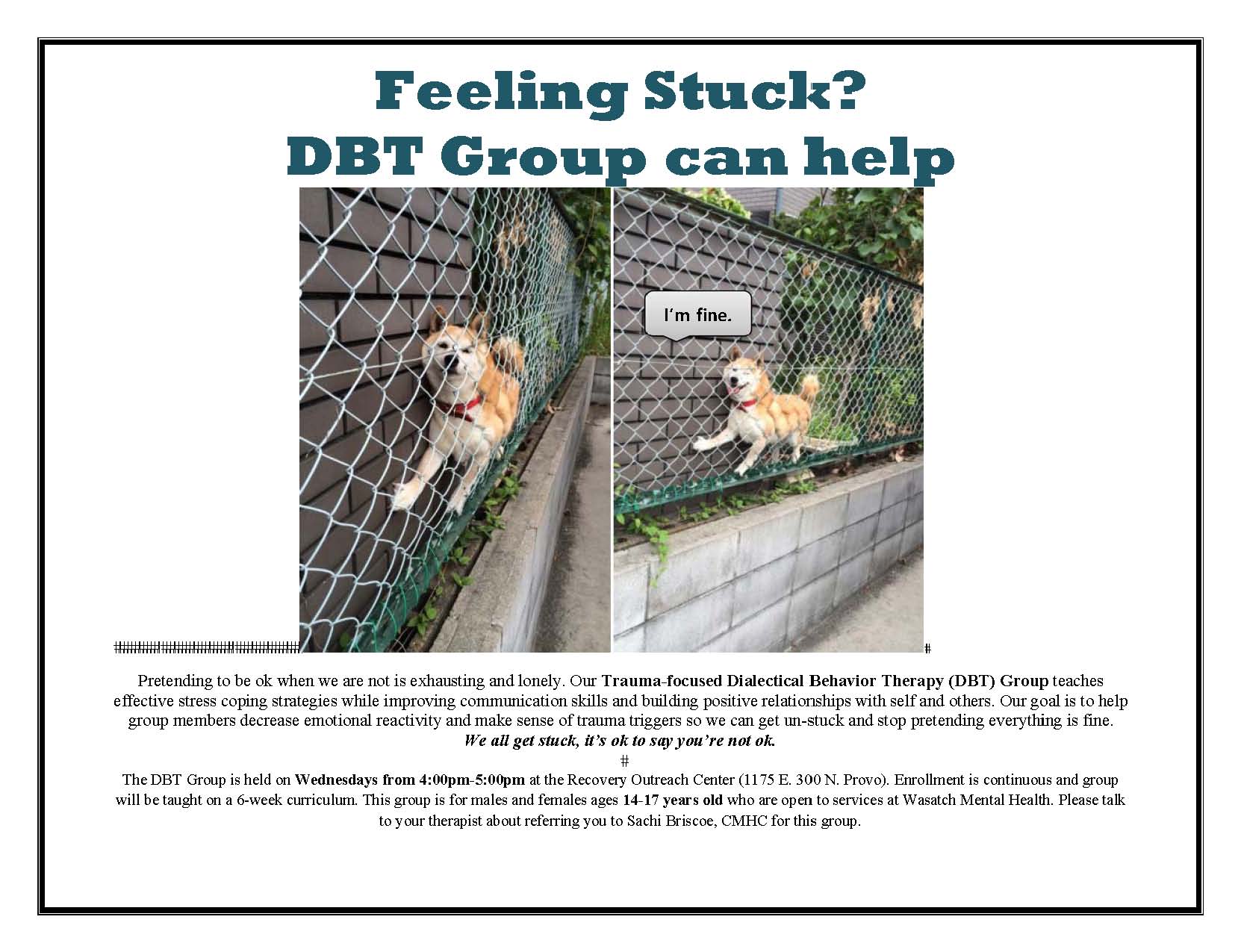 Click to see larger size flyer
The DBT Group is held on Wednesdays from 4:00-5:00 on Wednesdays at the Recovery Outreach Center (1175 E 300 North, Provo) for teens ages 14-17. Talk to your therapist about attending the group or just start coming.
(If you aren't a WMH client and are interested in this group, please schedule an Intake Appointment at one of our family clinics.)
---