The National Suicide Prevention Lifeline
We can all help prevent suicide. The Lifeline provides 24/7, free and confidential support for people in distress, prevention and crisis resources for you or your loved ones, and best practices for professionals.
Call 9-8-8
---
The SafeUT app provides a way to connect to licensed counselors that are ready to listen to any sized crisis or concern. Help is immediate and confidential, and as easy as reaching for your phone and sending that first text.
HOW CAN SAFEUT HELP?
SafeUT is a crisis chat and tip line that provides real-time crisis intervention for students through live chat and a confidential tip program—right from your smartphone. Learn more.
SafeUT Frontline focuses on connecting Utah's frontline workers, law enforcement, fire/EMS, healthcare professionals, and their families with experienced, licensed mental health professionals. Learn more.
SafeUT National Guard is designed for Utah Air and Army National Guard members, civilian personnel, and their families, linking them to licensed mental health professionals trained to understand their unique challenges. Learn more.
---
DOWNLOAD THE FREE APP
Services provided by: UNIVERSITY OF UTAH HEALTH
Program supported by: SAFEUT COMMISSION 
CALL – 833.3SAFEUT (833.372.3388) • Download the App • SafeUT.org
---
Utah Department of Human Services
Substance Abuse and Mental Health

The American Foundation for Suicide Prevention- Utah Chapter
---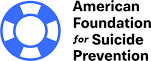 Established in 1987, the American Foundation for Suicide Prevention (AFSP) is a voluntary health organization that gives those affected by suicide a nationwide community empowered by research, education and advocacy to take action against this leading cause of death.
---
---
AFSP is dedicated to saving lives and bringing hope to those affected by suicide.  AFSP creates a culture that's smart about mental health by engaging in the following core strategies:
Funding scientific research
Educating the public about mental health and suicide prevention
Advocating for public policies in mental health and suicide prevention
Supporting survivors of suicide loss and those affected by suicide is our mission
---
The impact of suicide is far-reaching and affects entire communities. When cities, mental health organizations, and schools work together to prevent youth suicide, the entire community is strengthened. We speak a common language—we are educated to understand warning signs and recognize who is at risk. We gain common understanding—we know how to intervene and what to do. We have common knowledge—we know how to access resources and where to go for help. Working together, there is HOPE that suicide can be prevented.