It's our 50th Anniversary! 1967-2017
Wasatch Mental Health is celebrating 50 years of providing mental health services to our community.   Did you know that WMH was the FIRST community mental health center in Utah? We will be celebrating throughout the year with special events such as:
Community Appreciation Picnic on May 4.
50 Ways to Strengthen your Family. Weekly tips on how to strengthen your family posted on social media on Mondays. Take pictures of your family and use hashtag #FamilyOnMonday
Employee Appreciation Celebration at our WMH Centerwide Conference this spring.
Naloxone: Overdose Prevention Training
November 28, 2017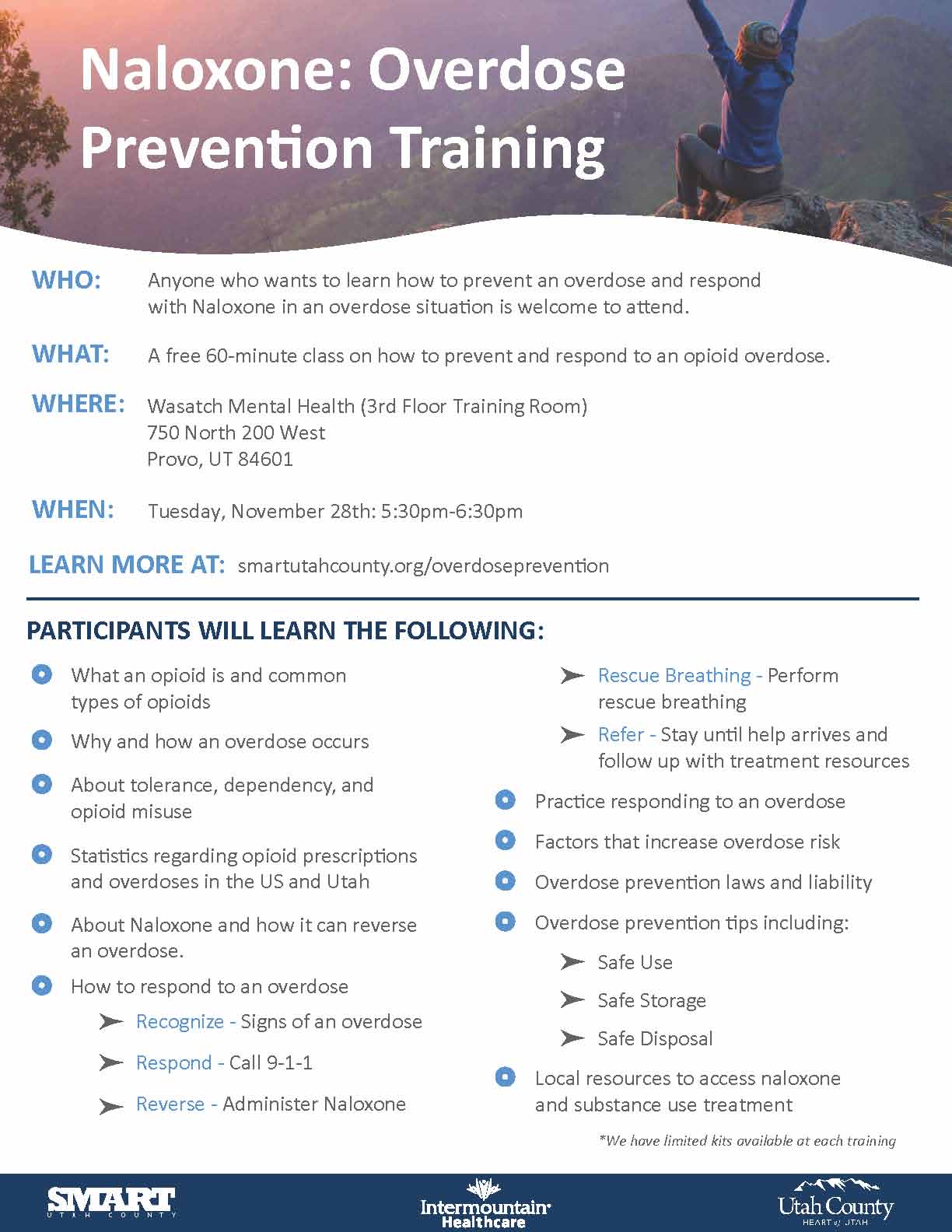 Client Art Show
Dates: To Be Announced (Winter 2017)
Help us celebrate the Grand Opening of our Payson Family Clinic and our 50th Anniversary with a Client Art Show. Details are still a little sparse but we will add them as we get them. Once we have a completion date for the building, all the plans will get more specific. In the meantime, create or choose one of your art pieces that could be entered into our show.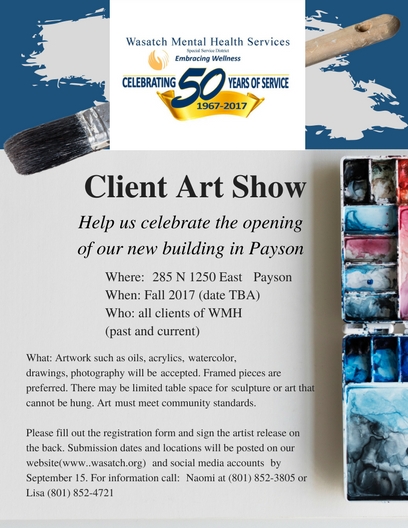 Crisis Intervention Training
Crisis Intervention Training (CIT) trains officers to effectively assist individuals in their communities who are in crisis due to behavioral health or developmental disorders. CIT relies on a strong community partnership and a vibrant crisis system to appropriately redirect individuals in crisis away from the criminal justice system and into the behavioral health system. The goals of the program are to reduce stigma, increase both officer and consumer safety, and access supports and services to decrease continuing involvement with the criminal justice system. Click here for more information about the CIT Program.
In Utah County
CIT Academies are co-sponsored by WMH and Orem Public Safety.  Dates for CIT Academies will be posted soon.
March 27-31 Corrections/Jail
July 31-August 4
November 13-17
In Wasatch County
WMH partners with the Wasatch County Sheriff's Department to provide an annual CIT Academy in Wasatch County.  Check here for the 2017 schedule.