Friends of Giant Steps Online Auction and Fundraiser
May 18-21, 2022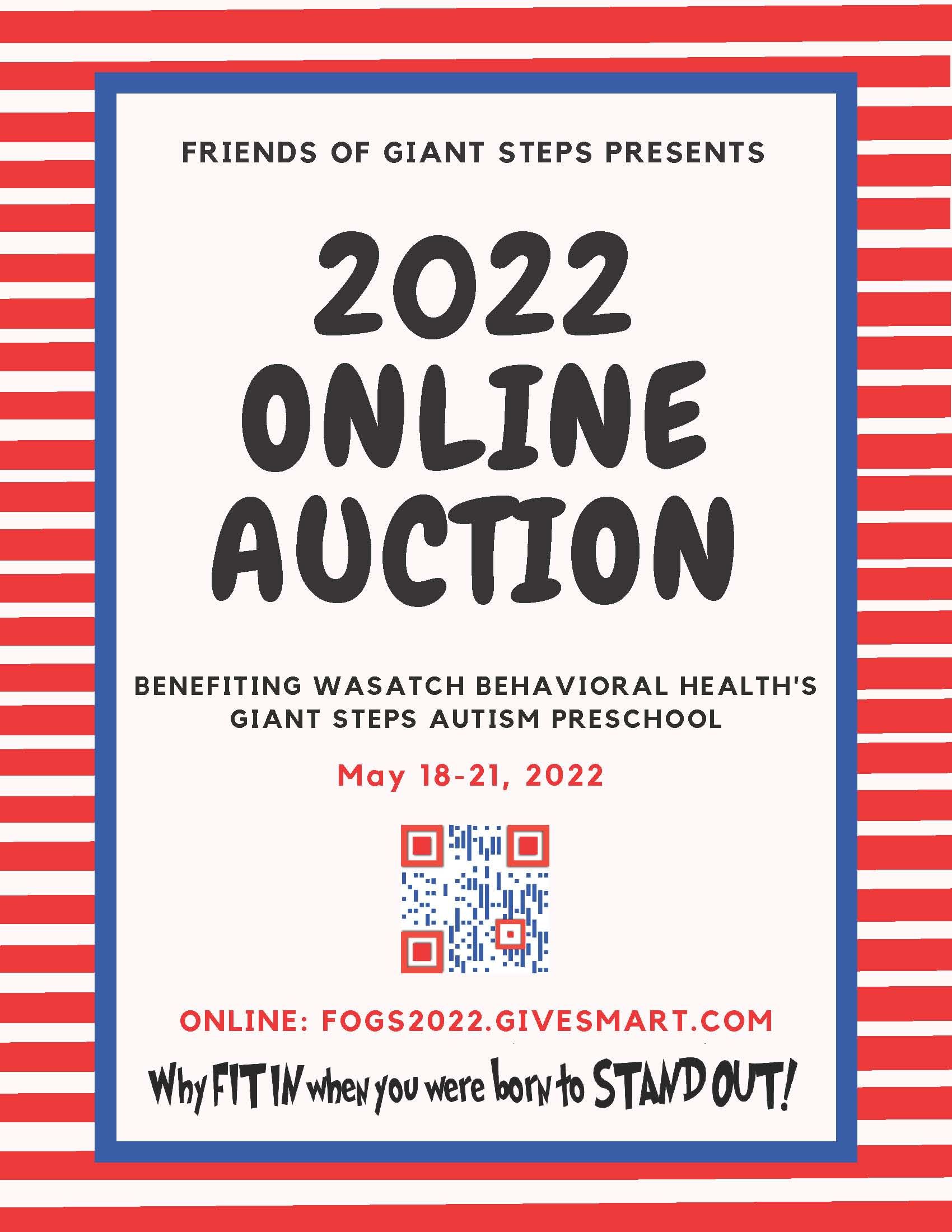 Book Donation Drive for Grandfamilies Program
Running thru June 10, 2022
Looking for Book Donations for the kick-off for the Grandfamilies Summer Reading Program. Donated books should be new or (very) gently used for ages 4-18. Our big summer kick-off event will be held on June 11 and reading logs will be handed out along with books for each child. Those who reach their reading goals will earn prizes at the end-of-summer activity.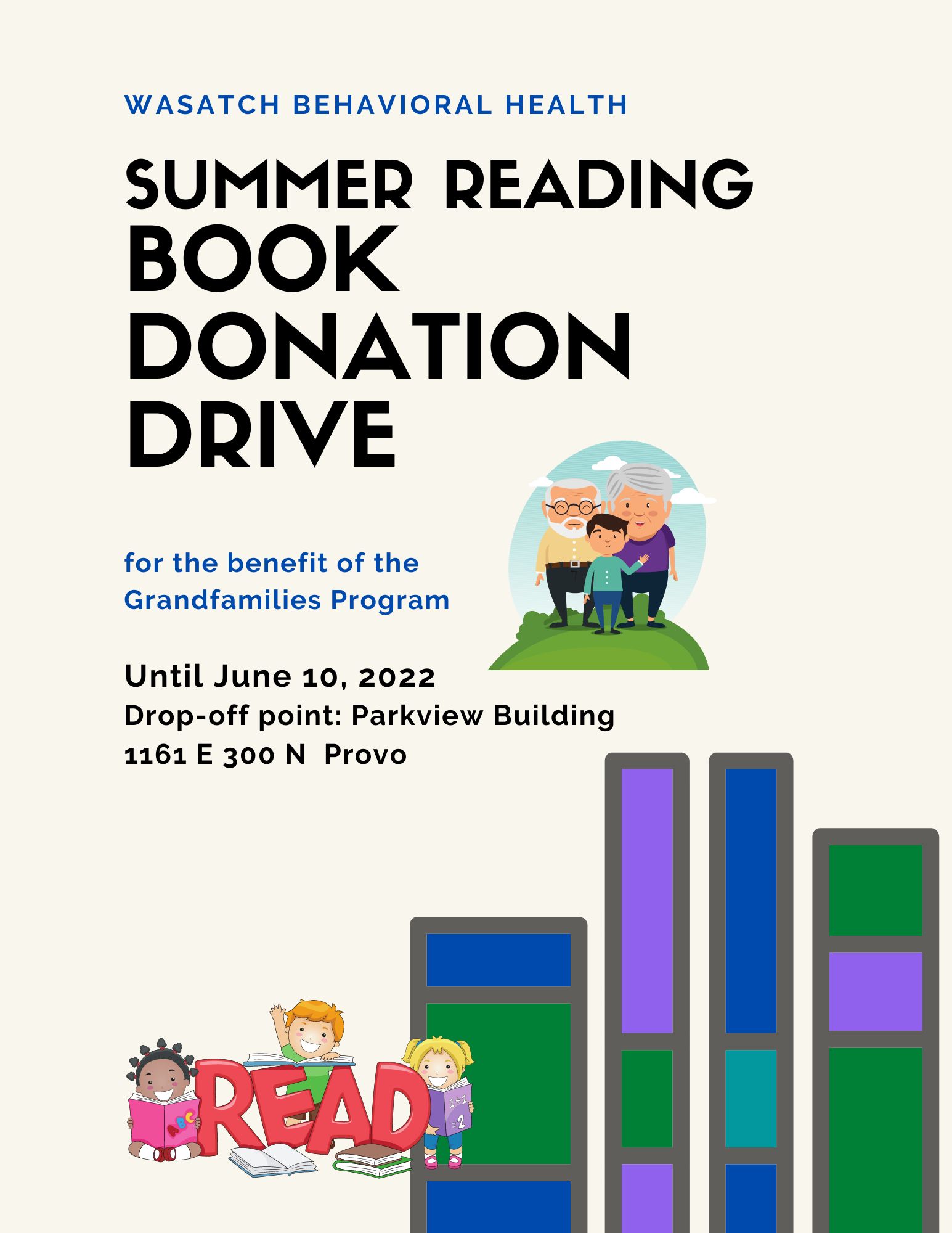 Grandfamilies is a support and educational program for Grandparents (or other relatives) who are raising their grandchildren because the parents are either unable or unwilling to do so. Many of the children have experienced traumatic and chaotic backgrounds prior to coming to live with their grandparents, including educational disruption, so continued reading practice over the summer is very important.
Donations can be brought to our Parkview Building at 1161 E 300 North in Provo (just north of the lower 7 Peaks parking lot along 300 North) between 8 and 5. Attention: Lauren or Sara.
Learn more about the Grandfamilies Program
Crisis Intervention Training
Crisis Intervention Training (CIT) trains officers to effectively assist individuals in their communities who are in crisis due to behavioral health or developmental disorders. CIT relies on a strong community partnership and a vibrant crisis system to appropriately redirect individuals in crisis away from the criminal justice system and into the behavioral health system. The goals of the program are to reduce stigma, increase both officer and consumer safety, and access supports and services to decrease continuing involvement with the criminal justice system. Click here for more information about the CIT Program.
In Utah County
CIT Academies are co-sponsored by WBH and Orem Public Safety.
2022 Schedule:
Feb 14-17
In Wasatch County
WBH partners with the Wasatch County Sheriff's Department to provide an annual CIT Academy in Wasatch County.
2022 Schedule: