Sub for Santa Program 2021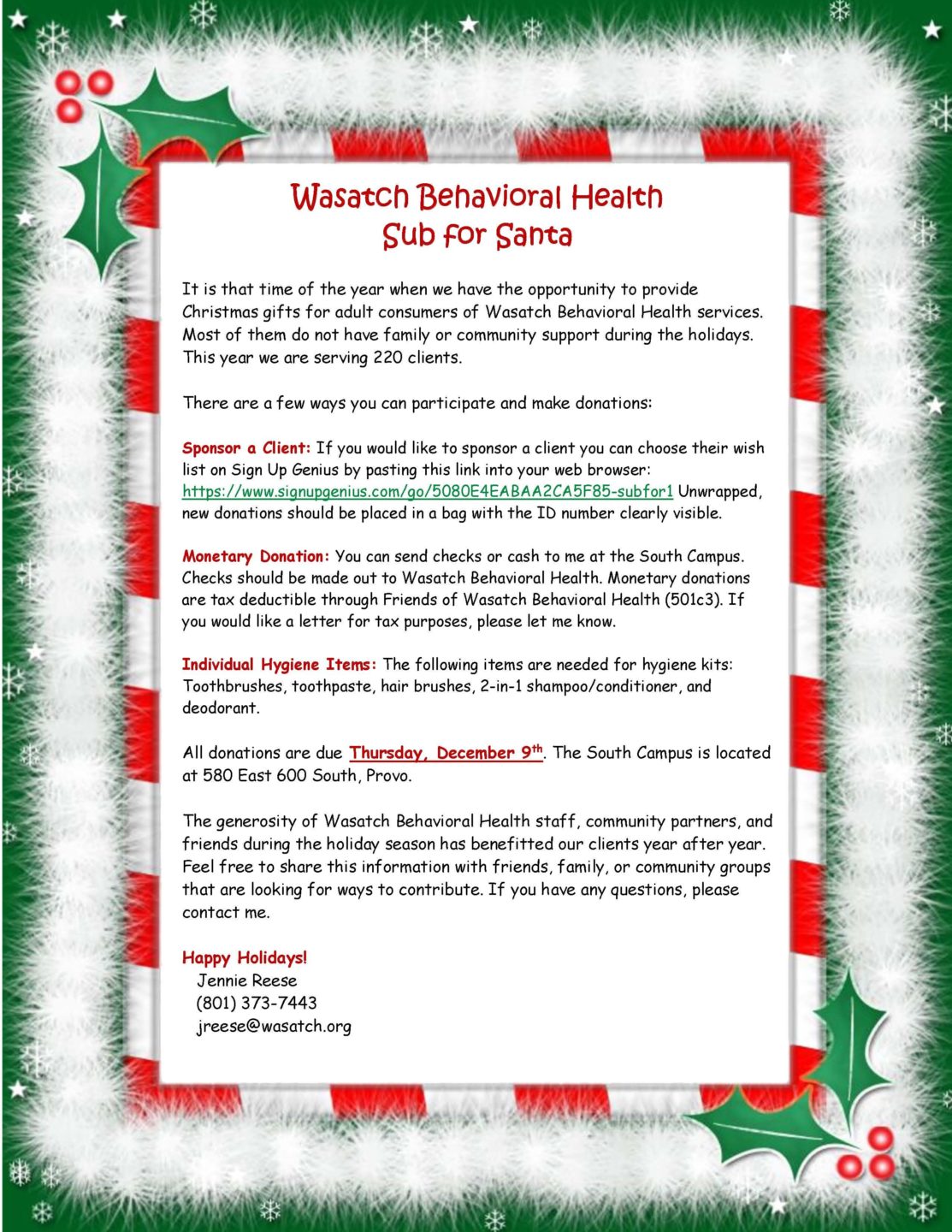 Crisis Intervention Training
Crisis Intervention Training (CIT) trains officers to effectively assist individuals in their communities who are in crisis due to behavioral health or developmental disorders. CIT relies on a strong community partnership and a vibrant crisis system to appropriately redirect individuals in crisis away from the criminal justice system and into the behavioral health system. The goals of the program are to reduce stigma, increase both officer and consumer safety, and access supports and services to decrease continuing involvement with the criminal justice system. Click here for more information about the CIT Program.
In Utah County
CIT Academies are co-sponsored by WBH and Orem Public Safety.
2021 Schedule:
Feb. 22-25, at the Scera Theater
June 21-24
In Wasatch County
WBH partners with the Wasatch County Sheriff's Department to provide an annual CIT Academy in Wasatch County.
2021 Schedule:
TBD