Psychology Internship Program
---
Wasatch Behavioral Health serves the residents of Utah County with a complete range of mental health services and is located about 45 miles south of Salt Lake City. This county has a population of just over 630,000 people. The Provo-Orem area and the state of Utah have been cited in national publications over the past several years as being among the most livable areas in the United States.
---
WBH Health Service Psychology Internship Brochure 2024-2025
---
This area of Utah, which is bordered by the scenic Wasatch mountain range on the East and Utah Lake on the West, has distinct seasons which provide a variety of recreational experiences including: fishing, skiing, golfing, hiking and hunting. The area offers bus services, a relatively low crime rate, art and cultural activities, a moderate cost of living, and scenic mountain ranges. Brigham Young University and Utah Valley University are both located in the Provo-Orem area.
---
Click Here to Learn about Wasatch Behavioral Health
---
---
The Wasatch Behavioral Health Health Service Psychology Internship Program is an Association of Psychology Postdoctoral and Internship Centers (APPIC) Member Program. The Health Service Psychology Internship Program is accredited by the CoA of the APA. WBH has demonstrated consistent commitment to psychology training since its creation. The Health Service Psychology Internship Program has made consistent improvement since becoming an APPIC member in 1998 and obtaining APA accreditation in 2004.

For questions related to the WBH Health Service Psychology Internship Program's accreditation status, please contact:
---
Office of Program Consultation & Accreditation
750 First St., NE
Washington D.C., 20002-4242

website: https://www.accreditation.apa.org/

Telephone: (202) 336 - 5979
TDD/TTY: (202) 336-6123
Fax: (202) 336-5978
---
---
Description of the Training Program
---
---
Interns are involved in the following service areas:
---
Westpark Family Clinic, Payson Family Clinic, American Fork Family Clinic, and Provo Family Clinic offer an array of services to meet the needs of children, youth, adults, and families. Services include: individual/group/family therapy, case management, medication management, nursing services, peer support, specialized groups, skills development services, behavior management, and psychological testing, as needed. The treatment teams at each clinic may include psychologists, master-level therapists, psychiatrists, psychiatric nurses, social service workers, as well as masters and doctoral-level interns. The psychology interns have a balance of responsibilities between intervention and psychological assessment. Therapy and assessment referrals come from various social service agencies, juvenile courts, guardian ad litem offices, public schools, and self-referrals.
Psychological Assessment Services provides psychological testing to assist in the process of diagnosis and treatment planning for all of Wasatch Behavioral Health. Testing and interpretation are performed by staff psychologists, psychology residents, and doctoral-level psychology interns.
Wasatch Behavioral Health provides treatment services for individuals who have been adjudicated in a district court for domestic violence. Referrals are usually received through the Department of Child and Family Services or directly from the courts. Patients must be court-ordered to enter the domestic violence treatment program.
WBH provides disability determination studies for the Department of Workforce Services and provides psychological assessments for adult clients. Wasatch also provides assessment and treatment services to individuals referred by the Office of Vocational Rehabilitation.
---
Internship Training Goals
---
Interns will establish a professional identity and an understanding of the role of a psychologist as a mental health provider in a multidisciplinary professional setting.


Interns will develop and refine clinical skills in psychological assessment, diagnosis, and treatment, including assessment administration, interpretation, analysis, synthesis and documentation; diagnosis, treatment planning, treatment implementation, outcome evaluation, and therapeutic documentation; and ethical principles.


Interns will develop and demonstrate awareness and sensitivity to cultural and other individual differences.


Interns will develop an understanding of the mission and vision of WBH and the principles of community mental health, and integrate this understanding with the role of a psychologist.


Interns will develop and apply skills of consultation to their relationships with other entities, such as courts, schools, social service agencies, and law enforcement as well as other individuals, such as mental health providers, medical providers, and case managers within WBH and in other organizations.
---
---
The WBH Health Service Psychology Internship Program has always incorporated informal mentorship as part of the onboarding and supervision process, and as part of the culture of the internship. The program also offers a more formalized mentorship process to continue fostering a supportive and inclusive training climate for all interns. For interns seeking professional and personal mentorship during the training year, this program is available on a voluntary basis. Mentorship may involve meetings, exchange of emails, phone calls, etc., or any format that is helpful to the mentor and the mentee. While mentorship is a natural part of the supervision process, we will not match an intern with their primary supervisor for the formal mentorship program. Interns are not subject to evaluation within the mentorship relationship, which is held apart from formal supervision.
---
Interns are required to complete a minimum of two hours of individual supervision per week, once with their clinical supervisor and once with their delegated supervisor. Additionally, interns are required to complete a minimum of two hours of group supervision per week with the entire cohort. Group supervision topics alternate with one week focusing on psychological testing and another week focusing on clinical consultation in the format of the WBH Clinical Consultation Model.
Clinical supervisors for the internship program are all employees of Wasatch Behavioral Health and have an expectation of providing direct service to the community mental health center clientele in addition to their supervisory responsibilities. All psychologists contribute to the overall mission of the center in providing excellent mental and behavioral health services and making sure that Wasatch Behavioral Health is a financially viable organization. The primary supervising psychologists are extremely well-prepared, having each provided several years of psychology services.
---
---
Interns are required to provide and receive peer supervision with another cohort member on a rotation schedule. During the peer supervision process, peer supervisors will follow two therapy cases from intake to graduation, as well as one testing case from clinical interview to feedback at a time. Peer supervisory experiences are also encouraged to cover other topics, such as diversity, ethics, interpersonal relationships, professional values, etc. Supervision of peer supervision will be provided by each interns' clinical supervisor. During this experience, it is intended that interns will develop useful supervisory knowledge, skills, and attitudes.
---
---
Interns participate in a Caplanian consultee-centered research project. This research is presented to the WBH Executive Committee and utilized to inform clinical or administrative decisions to enhance client or employee experience. Findings and recommendations of this project are generally presented at the WBH Center-wide Conference. Scholarly activities are expected when interns provide didactic trainings to their peers and other WBH staff attendees (one to two times per training year, as required by the curriculum). These didactic trainings are evaluated with an Evaluation of Didactic Presentation by all attendees, including the Training Director and non-psychology staff who attend, and then provided to the intern and respective primary Clinical Supervisor.
---
---
Administrative Assistance for Interns
---
Psychology Interns are assigned to a Care Team Assistant to assist them with clerical or technical support throughout the course of internship.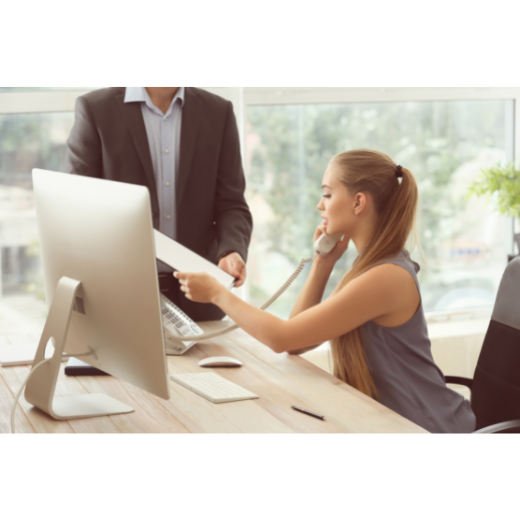 Notice to Psychology Interns of Diverse Populations & Those Interested in Working with Special Needs Patients
---
WBH's Health Service Psychology Internship Program values diversity, equity, and inclusivity, which enriches the training experience by providing meaningful opportunities to learn from others and appreciate their contributions to the culture at WBH. The internship program has a statement about recruiting psychology interns on the internship program's webpage: https://www.wasatch.org/blog/psychology-internships/
WBH encourages applications from interns who come from historically marginalized backgrounds and who have special interests or experiences in working with under-served and diverse populations.
WBH encourages staff, clinicians, and psychology interns to develop cultural and intellectual humility. The development of such humility is not a one-time event, but something that we strive to develop and enhance throughout lifelong work as psychologists. WBH's New Employee Orientation includes a training course about multiculturalism and diversity as it relates to clinical and administrative work. Developing sensitivity and competency is a vital part of training and supervision at WBH. The training program recognizes that culturally responsive requires a lifelong learning commitment and a willingness to self-reflect and learn from others. WBH is aware of the unique demographics of Utah County primarily consisting of members of the Church of Jesus Christ of Latter-day Saints. Due to this unique aspect of the area, the internship program provides ample trainings specific to the culture of the Church of Jesus Christ of Latter-day Saints and how to provide culturally responsive care to clients of this faith tradition.
WBH does not adhere to a religious affiliation or purpose that would impact admission or employment policies.
---
The WBH Health Service Psychology Internship Program is equipped with technology and opportunities for distance training and supervision in compliance with the APA Standards of Accreditation.
---
Annual Stipend / Salary for Full-time Interns: $34,135.92

disbursed over 12 months; beginning on July 1, 2024 & ending on June 27, 2025

Medical Insurance Offered
88 hours of Personal Time Off (PTO) that can be used for vacation and/or sick leave
96 hours (12 days) of annual holiday leave
---