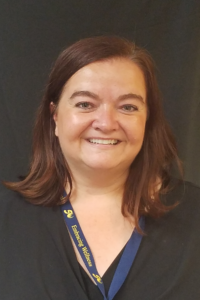 Amy Buehler, LCSW is currently a Substance Use Disorder Program Manager overseeing CIS, Outpatient Day/Night, Lab Services, Promise North/South, Children/Youth and Young Adult Treatment. Amy attended the University of Utah and graduated with her Master's of Social Work in 2005. Amy has worked in many roles from providing services for both mental health and substance use disorders within community behavioral health, and government oversight.
Amy focuses her work around being culturally sensitive, trauma informed and driven by the unique needs of each individual or family she works with. She has been trained in the following Evidence Based Practices: Eye Movement Desensitization Reprocessing (EMDR), Collaborative Problem Solving (CPS), Trauma- Focused-Cognitive Behavior Therapy (TF-CBT), Mindfulness, Feedback Informed Treatment, Motivational Interviewing, Mindfulness, Solution Focused Brief Therapy, Various Attachment Therapies, Early Assessment Supported Alliance (EASA) Early Intervention for Psychosis, ASIST Suicide Prevention and CAMS Suicide Intervention.
Amy enjoys time in the mountains with her dog, photography, painting and reading.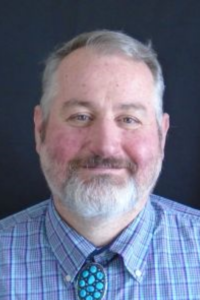 Jordan Gray, CMHC is working with Wasatch Behavioral Health with the Substance Use Disorder youth and young adults as the Therapist Supervisor. Jordan worked with the county doing substance abuse treatment for the past 10 years. Prior to this he worked 12 years for the State of Utah in the Division of Human Services at Slate Canyon Youth Center a Juvenile Justice facility in various roles. Jordan enjoys working with young people and likes to help them find confidence in themselves and their choices. Jordan received a Master's Degree Licensed Professional Counseling in 2010 from the University of Phoenix. Jordan enjoys helping others and enjoys working with his team to serve the young people of the county with substance abuse issues.
Jordan has been trained in the Seven Challenges, Motivational Interviewing, and Eye Movement, Reprocessing, and Desensitization (EMDR). He has a passion for working with people struggling with addiction and trauma. He supervises a team of therapists who serve the youth and the young adults. He participates with community partners to provide a safe and healthy place to make recovery and choice possible. Jordan is known for being kind and fair to those he works with.
Jordan is a family man who has 5 kids and a wonderful wife. He spends his time with them doing various activities. He loves sports, nature, books, and watching shows.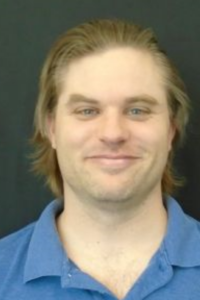 Kenneth McGee, LCSW. Ken was born and raised in Albuquerque New Mexico. He loves warm weather, mountains, the ocean, lakes, and rivers. After graduating La Cueva High School in 1999 he came to Utah to attend Brigham Young University (BYU). He also had the opportunity to serve a two year service mission in Trujillo, Chimbote, and Huaraz in Northern Peru from 2001-2003. After graduating BYU in 2005 Ken worked for Utah State Division of Child and Family Services for ten years. Ken completed about 1600 child maltreatment investigations over many years. In these years of service Ken learned to love youth and adults, many with substance use issues. Ken went to University of Utah from 2008-2011 and earned his graduate degree through an evening program in Social Work with focus on Child Welfare. He is now a licensed clinical social worker. Ken is also bilingual Spanish speaking. He also previously worked part time in the emergency departments for Intermountain Health Care for a few years so he also has a lot of experience in crisis work.
Ken loves to use Seven Challenges, Motivational Interviewing, EMDR, and Beck Cognitive Behavioral Therapy in his work with youth and young adults. Ken's greatest happiness as a counselor is providing service and sharing the enjoyment with his clients when they make progress on their goals.