Mission of Wasatch Behavioral Health
---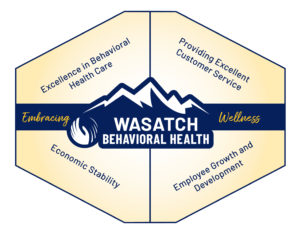 The mission of Wasatch Behavioral Health is to provide comprehensive behavioral health care services with professional excellence, to improve, enhance and positively impact the well-being, recovery and quality of life of individuals who experience mental illness or behavioral disabilities. Wasatch Behavioral Health will also provide community education and information services to combat ignorance and stigma associated with mental illness, and promote and champion awareness of the reality, commonality and effectiveness of treatment for these disorders.
Values and Beliefs
We believe:
1. In the efficacy of Treatment and the reality of recovery; that all individuals have the capacity for improvement.
2. In Client Centered Services which are Individualized, Flexible and Comprehensive; that all individuals receive the best and most appropriate services possible regardless of race, ethnicity, age, religion, sex, life-style, social or economic status, and that all people have a right to be treated kindly, with dignity, respect, cultural sensitivity and confidentiality.
3. In Family Focused/Community-Based Services, provided in the least restrictive environment.
4. In Readily Accessible Services, assuring immediacy for crisis intervention 24 hours a day, 7 days a week.
5. In broad based Community Input and Citizen Participation to receive feedback and recommendations to continually improve services.
6. In the importance of Financial Viability and Integrity to assure cost effectiveness and public accountability.
7. In Outcome-Based Services as determined by ongoing assessments, research and evaluation, consumer satisfaction and goal achievement.
8. In Continuous Quality Improvement, and ongoing education and training to assure best practice and adaptation to state of the art sciences.
9. In A Client's Right to be empowered in his or her own care and treatment, when appropriate, and to actively promote and advocate for clients rights.
10. In the importance of Case Collaboration and Allied Agency Cooperation, to assure effective and proper continuity of care.
11. In the ongoing pursuit of funding to cover costs of Care for Those Most in Need of services and who are without the ability to pay.
12. That the staff and services of Wasatch Behavioral Health will make a measurable and Positive Difference in the lives of its clients and their families.
Locations
The main offices of Wasatch Behavioral Health are located at the Westpark Building at 750 North Freedom Boulevard in Provo near the center of Utah County. The main office building houses the administrative offices, the Westpark Family Clinic, Representative Payee Services, Psychological Assessment Services, Medical Services, and the Mountainlands Community Health Center. Wasatch Behavioral Health has multiple family clinics throughout Utah County and Wasatch County located in: American Fork, Provo (2), Payson, and Heber City.
The Parkview Campus (in Provo) houses several programs and buildings, including: the Provo Family Clinic; the Recovery Outreach Center (Crisis Services); Youth Day Treatment; Mapleview, residential apartments for adults; Parkview, a youth administrative and multipurpose facility; Vantage Point, a short term residential treatment program for youth and New Vista, an outpatient treatment program for teens with trauma and sexual behavior issues.
Located on the South Provo Campus are: Supported Housing Services, Wasatch House (an ICCD Accredited Clubhouse program), and Mountain Peaks Counseling (outpatient services for those with insurance other than Medicaid). Other specialized programs for adults, children, and teens are located throughout Utah County
---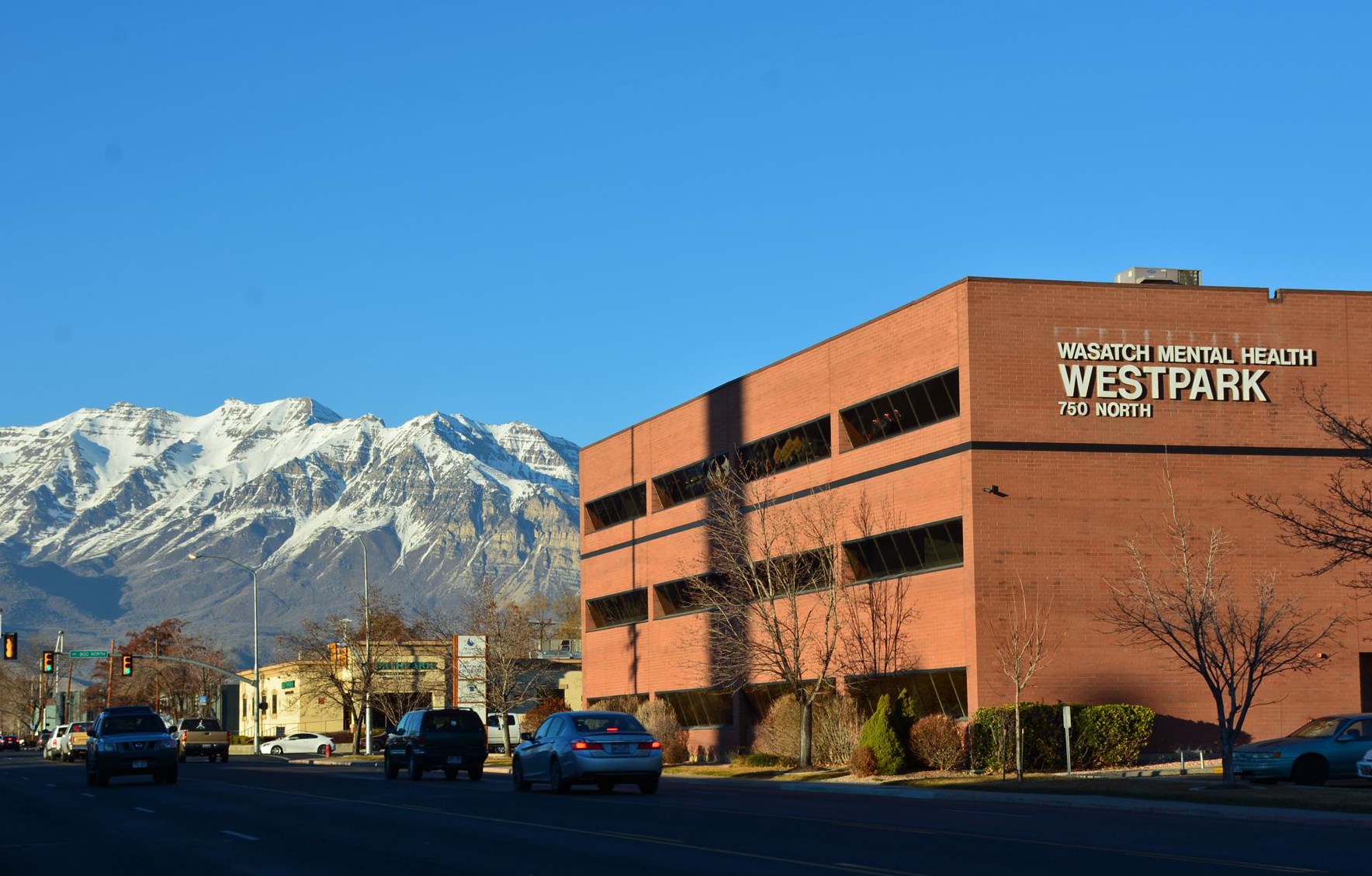 Patient

Population
The major populations served are Medicaid recipients, people with acute or severe emotional problems and other low-income families of whom a majority are white. Nearly 11,000 individuals receive services each year, a number which is growing nearly every year. Minorities served include mostly Pacific Islanders, Native Americans and Hispanics; however, African Americans, Asians and others are also represented to a smaller degree.
Mandated Services
Wasatch Behavioral Health is the capitated Medicaid mental health provider and the contracted public mental health provider for Utah County, Utah. In order to meet the requirements of Medicaid and the State of Utah, the following services are provided: inpatient, residential, day treatment, case management, outpatient, 24-hour crisis and referral screening. Wasatch Behavioral Health also provides, coordinates or supports additional services for patients such as representative payee services, housing, transportation to needed mental health services, employment and rehabilitation.
Our main priority is to provide services to adults with serious and persistent mental health illnesses (SPMI) and children who suffer severe emotional disturbance (SED). The following guidelines apply in prioritizing the service that we provide:
• Medicaid recipients with mental illness
• Individuals in psychological crisis
• Severely mentally ill children, youth and adults
• Acutely mentally ill children, youth and adults
• Emotionally disabled individuals whose improved functioning is critical for their future and for society in general.
• Moderately impaired individuals and families.
Commitment to Professional Training
Wasatch Behavioral Health is committed to professional training in several fields. The Health Service Psychology Internship Program is one of several training programs at Wasatch Behavioral Health. Others include practicum experience for those pursuing a bachelor degree in social work, master-level internships in clinical social work and professional counseling, and internships in nursing.
Wasatch Behavioral Health has demonstrated a commitment to psychology training since its creation. The program has made consistent improvement since becoming a member of the Association of Psychology Postdoctoral and Internship Centers (APPIC) in 1988 and obtained full American Psychological Association (APA) accreditation in 2004.
Professional Staff
There are over 400 employees at Wasatch Behavioral Health; including about 89 who are licensed professionals. Among these are ten staff psychologists who contribute to the internship program. In addition to our licensed psychologists and 6 psychology interns, we also have one post-doctoral psychology resident position. (Meet our staff psychologists). The professional clinical staff also includes psychiatrists, psychiatric nurses, licensed clinical social workers, marriage/family therapists, and professional counselors. Wasatch Behavioral Health also has strong case management/skills development programs staffed by bachelor-level social service workers.