About our Program
The Promise Program is an outpatient substance use program providing services for adult women.  It began in 2002 and was created specifically to fill a need in Utah County which lacked gender specific services for women who present with unique needs that impact their ability to get sober and/or enter formal treatment services.
Some unique parts of this program that address these issues are: transportation that is offered to and from treatment; onsite childcare for children 6 and under (7-10 on an as needed basis); gender specific programming to address the unique needs of women; and all treatment is provided from a trauma informed care approach.
---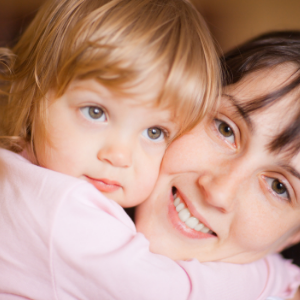 ---
Promise Program Mission Statement:
Promise empowers women to live a full life of recovery through honoring their purpose as they heal, build safe connections, and discover their strengths.
Promise Program Philosophy:
At the Promise Program, we believe that every woman possesses the inherent capacity to change.  We believe that every woman should be treated with respect and dignity, regardless of her current or past choices.  We believe that every woman should be provided opportunities for change that are life enhancing.
Specifics of the Program:
This program is a gender specific outpatient treatment program for adult women, providing intensive outpatient and general outpatient services.
Intensive Outpatient Treatment (IOP) is a program for those who are assessed as needing intensive services that will be between 9 and 20 hours a week of services. This program runs during the daytime hours from 9:30 am to 1 pm. Once you stabilize and make progress in this program, you will be transitioned to the general outpatient treatment program.
General Outpatient Treatment (GOP) is a program for those who have progressed through IOP and/or were assessed as needing less intense services. The average hours of services in this level of care range from 1 to 8 hours. These services are offered during the evening hours.
The Promise Program has a team of experienced and caring staff to provide you with quality treatment. The treatment team will work together as a team to help address and problem solve those issues with which you are dealing to best support you in succeeding in your life and recovery. 
---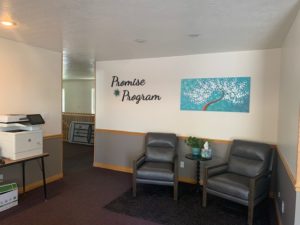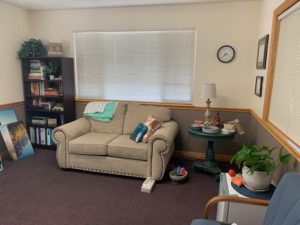 ---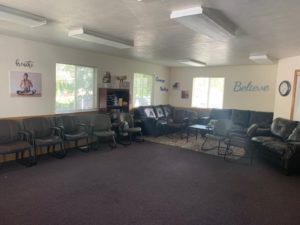 Each client will work with a licensed psychotherapist who specializes in working with substance use disorders as well as other co-occurring disorders, such as depression, anxiety, and trauma.  They will utilize a variety of evidenced based modalities to assist you with your needs such as Cognitive Behavior Therapy, Relapse Prevention Therapy, Motivational Interviewing, Mindfulness based approaches, Jungian psychotherapy, EMDR, as well as experiential modalities such as art therapy, sand tray therapy.
The Promise program provides onsite child care services for your dependent children ages 0-6 (ages 7-10 are approved on a case by case basis). Children may attend this service while you (their mother) are involved in any individual and/or group services during the treatment experience. This program is managed by a Childcare Specialist with specialized training on children's issues and the impact of substance use disorders on the family; and part-time staff also trained in these issues. Your child(ren) will engage in free play, structured activities (e.g., games, art, singing), nap time (if mother is in IOP), and snack time Additionally the Childcare specialist may provide individual appointments for you to assist you with any unique parenting issues you may have and want assistance with.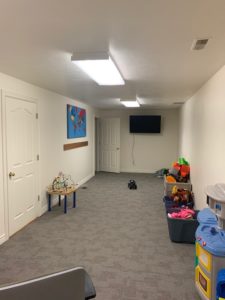 ---