by  Juergen Korbanka, Ph.D.
WMH Executive Director
2020 promises to be an exciting year for behavioral healthcare in Utah. Medicaid Expansion provides access to much needed healthcare for many Utahns. While enrollment started in April 2019, it is anticipated that by the end of the calendar year the number of Medicaid Expansion enrollees will double! This will necessitate service expansion and the implementation of new program and service delivery models. Prior to looking ahead, though, let's look at some of the highlights and accomplishments of 2019.
In January 2019, we re-aligned our clinical service divisions to better reflect their respective community services and to balance managerial assignments. The new divisions are:
Crisis and Intensive Services Division
Clinical and Community Services Division.
This re-organization reflects our goal to provide access for the entire community and all age ranges at all of our locations.
Our crisis and emergent services implemented a Mobile-Crisis-Outreach-Team to fidelity for both, Youth and Adult clients. This team, consisting of licensed clinicians and Peer Specialists is able to respond to mental health emergencies within the community thus providing timely and less intrusive interventions.
---
---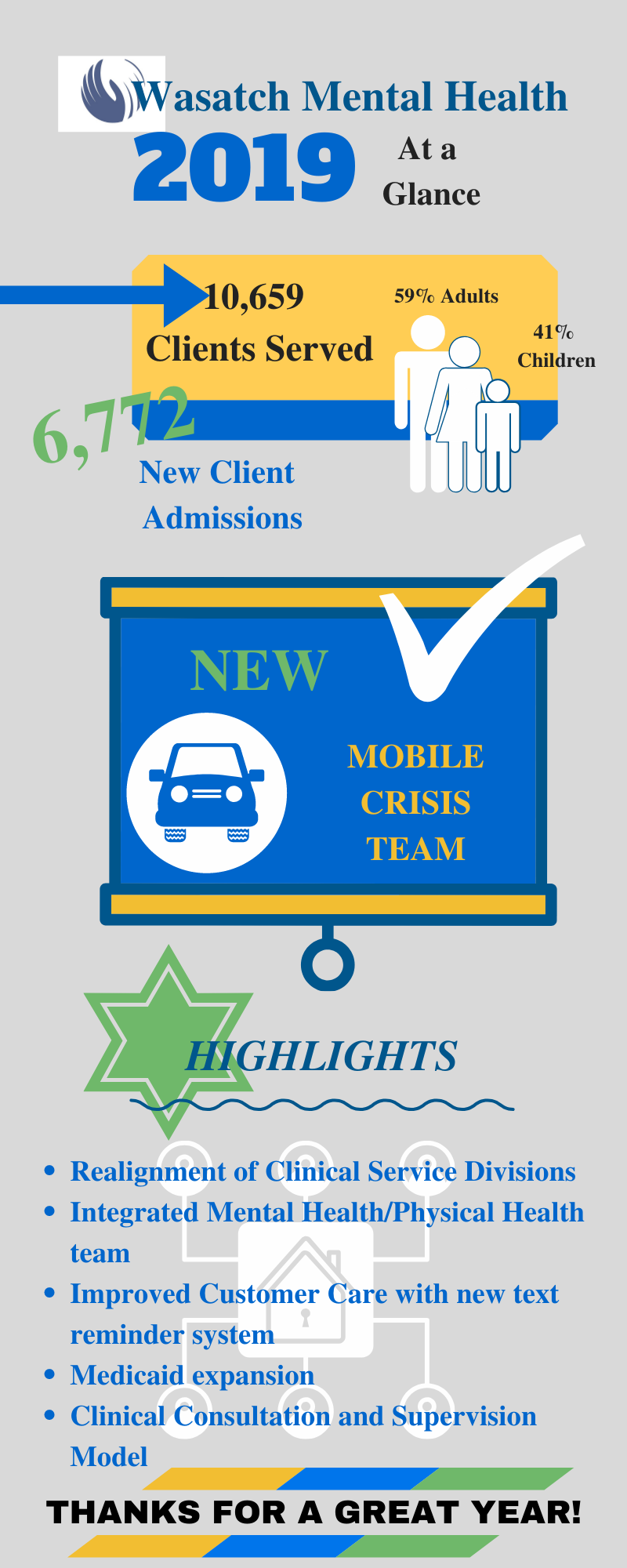 Clinical services benefitted from a grant enabling us to develop a dedicated integrated mental health and physical health team in collaboration with Mountainlands Community Health Services. This team will facilitate access for much needed behavioral AND physical healthcare services for those in need.
Our customer care initiative focused on developing a text reminder system allowing us to connect with clients to remind them of appointments. This has led to a decrease in failed appointments and better utilization of our staff resources.
The addition of a dedicated manager over Clinical Performance and Outcomes is geared towards increasing our clinical outcomes with an increased focus on providing assistance to those clients who are not progressing along a predicted trajectory. The development of a clinical consultation and supervision model will facilitate the identification and targeted treatment of select clients.
As mentioned above, Medicaid Expansion, enacted in April 2019, led to a significant increase in the demand for services requiring us to adjust our staffing patterns. Due to the funding model of the Medicaid Expansion in Utah, we will have increased opportunities to work towards a more integrated model with the Accountable Care Organizations in Utah.
---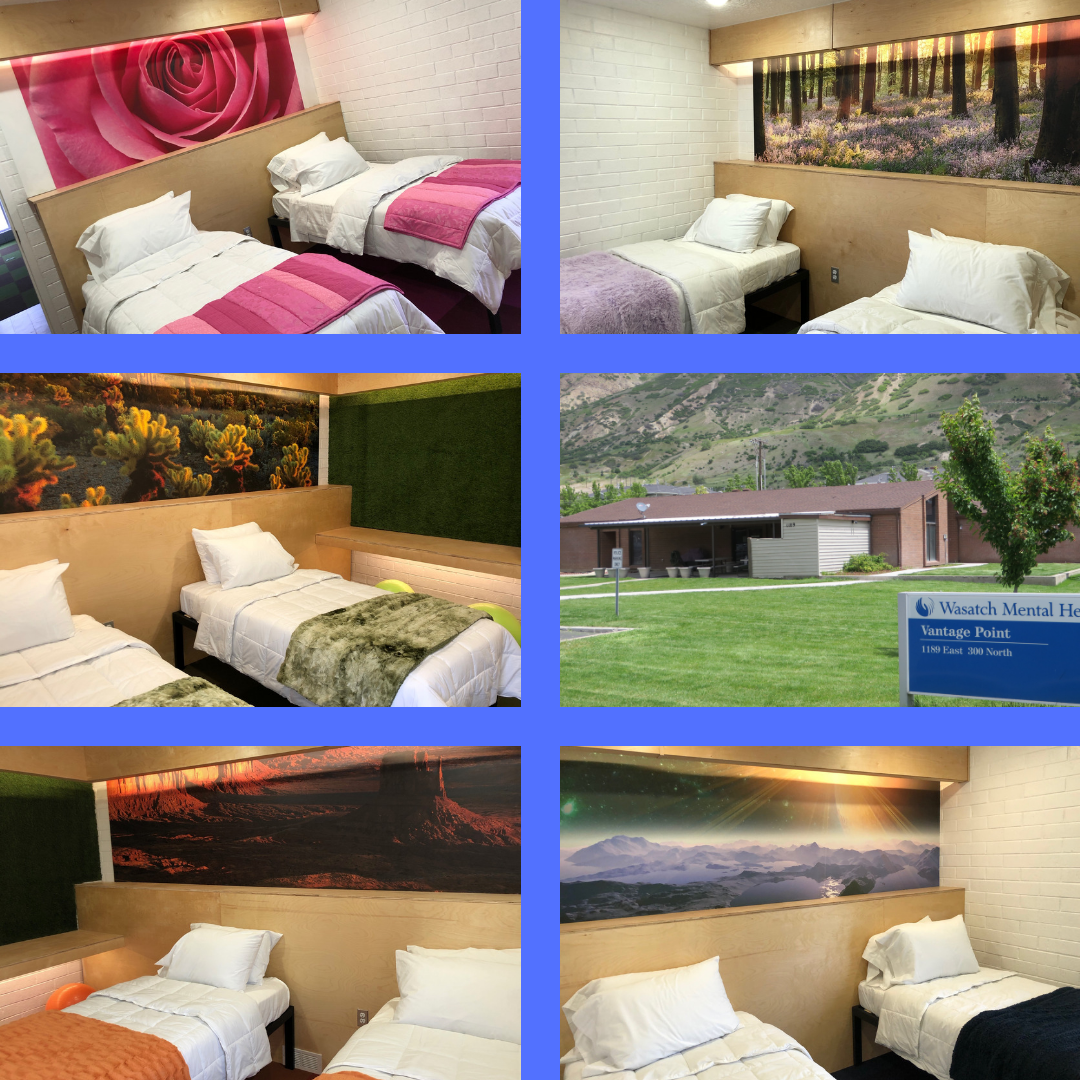 For 16 consecutive years, WMH has increased the number of residents served. In 2019, the number of clients served increased slightly from 10,543 in 2018 to 10,659 in 2019.
Goals for 2020 include continuing to enhance our integrated care model in collaboration with the Accountable Care Organizations and further implementation of our clinical consultation and supervision process. There is also a strong possibility to receive funding for a Receiving-Center, a community based crisis and emergent care center for behavioral health. This will allow us to divert clients with acute behavioral health needs from the Emergency Department and provide timely access to specialized behavioral healthcare.
We anticipate a successful and rewarding 2020.