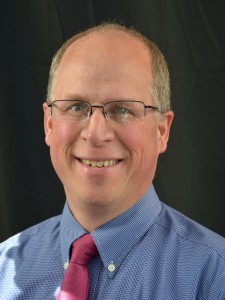 David Blume, LCSW is the Program Manager for Supported Housing Services, Mountain Peaks insurance clinic and both the PREP program and BRIDGE team. He has worked for Wasatch Mental Health since 1992 and has worked in various levels of care from Skills development to therapy and other supportive services. Dave completed his Bachelor's degree at Weber State and his Master's in Social Work degree at Brigham Young University. His professional interests and experience include providing therapy, suicide prevention, developing programs, problem solving, crisis intervention, supervision, staff development, and training. Dave enjoys anything outdoors- traveling to far away places, camping, hunting, hiking, and fishing in the canoe with his family. He does woodwork and mechanics. He also enjoys going on dates with his wife.
"I love being able to be involved in changing lives. If I can assist in improving the quality of someone's life I am very satisfied with my job."
J. Craig Limb, LCSW is the Program Supervisor for the PREP Team and the BRIDGE team at Wasatch Mental Health. He obtained his Bachelor's Degree from Utah Valley University (UVSC at the time) in Behavioral Science with an emphasis in Psychology and went on to obtain a Master's Degree in Social Work from the University of Utah. Craig has worked in the mental health field for almost 18 years and has worked in various positions at Wasatch for over ten years. Prior to his current position, he worked as the Liaison for the Utah State Hospital, a Crisis Worker, and the Team Lead for the Bridge Team (an Assertive Community Treatment team). He has also worked as an outpatient therapist and domestic violence treatment team member at Wasatch. He has had two passions in his career, working with people that have severe and persistent mental illness and providing domestic violence treatment. He has served on local and State coalitions for domestic violence treatment providers and has presented at multiple local, Regional, State, and International conferences on topics related to treatment interventions for interpersonal violence treatment, development of emotional closeness, and other treatment interventions.
"When you can't control what is happening, challenge yourself to control they way you respond to what's happening. That's where your power is." –source unknown
Clint Peterson, APRN. Clint is an Advanced Practice Registered Nurse and has been practicing for 3 years. Prior to this, he has had a long career in nursing starting out as a CNA and working through school as an LPN in multiple arenas, including Med/Surg and Cardiac Care. He has worked at Utah State Hospital as a psych nurse, as well as inpatient at Mountain View Hospital. Clint says "As an APRN, I have found working at Wasatch Mental Health to be both challenging and rewarding. The services available here are unmatched in the community mental health arena. "
Clint loves to fish and spend time in the great outdoors. He has conquered many personal fears, including public speaking and skydiving!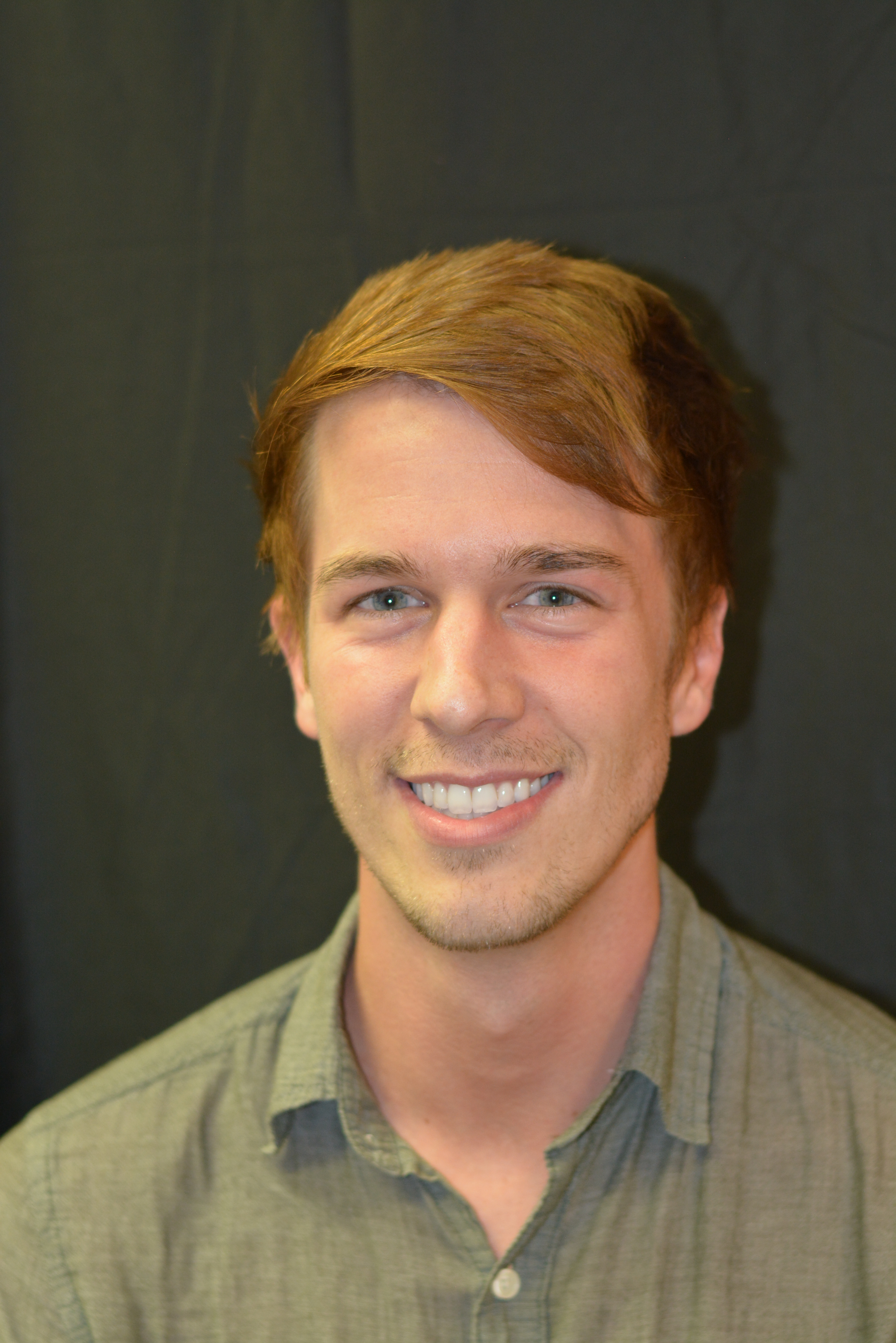 Gavin Telford, CSW. Gavin recently graduated from the University of Utah with his masters degree in Social Work. His work history includes working as a coordinator for Utah's Strengthening Families program for two years. He worked as a social worker for Alpine School District, primarily working with adolescents. He also spent time working with Wasatch Mental Health as a therapist for Vantage Point working with the youth there.
Gavin looks forward to continue helping clients work toward their mental health goals, and meet the individual and family needs of those in his community.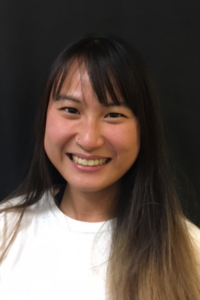 Patrice Zhao, OTD, OTR/L. Patrice is the Occupational Therapist for the PREP team at Wasatch Behavioral Health. She earned a B.A. in Psychology & Linguistics and a B.S. in Occupational Science (2018), a M.A. (2019) and a Doctorate (2020) in Occupational Therapy, all from University of Southern California (USC). Previously, Patrice has worked full time at the Utah State Hospital in total for a year, first as a MA student and then as a Doctoral resident. Prior to that, she worked as a graduate student facilitator in a Health & Wellness class for undergrads at USC.
Patrice believes that OT is an essential part of mental health treatment. As an OT, she makes her sessions fun and engaging by using the activities meaningful to each client (occupations) as the therapeutic tool. In this process, she helps them build the underlying skills necessary to live a more independent and fulfilling life.
Since moving to Utah, Patrice has fallen deeply in love with the outdoors. You can find her (not yet skillfully) hiking, camping, mountain-biking, and snowboarding on her days off. She also enjoys reading, knitting, and spending time with her boyfriend and his family dogs Charlie and TJ.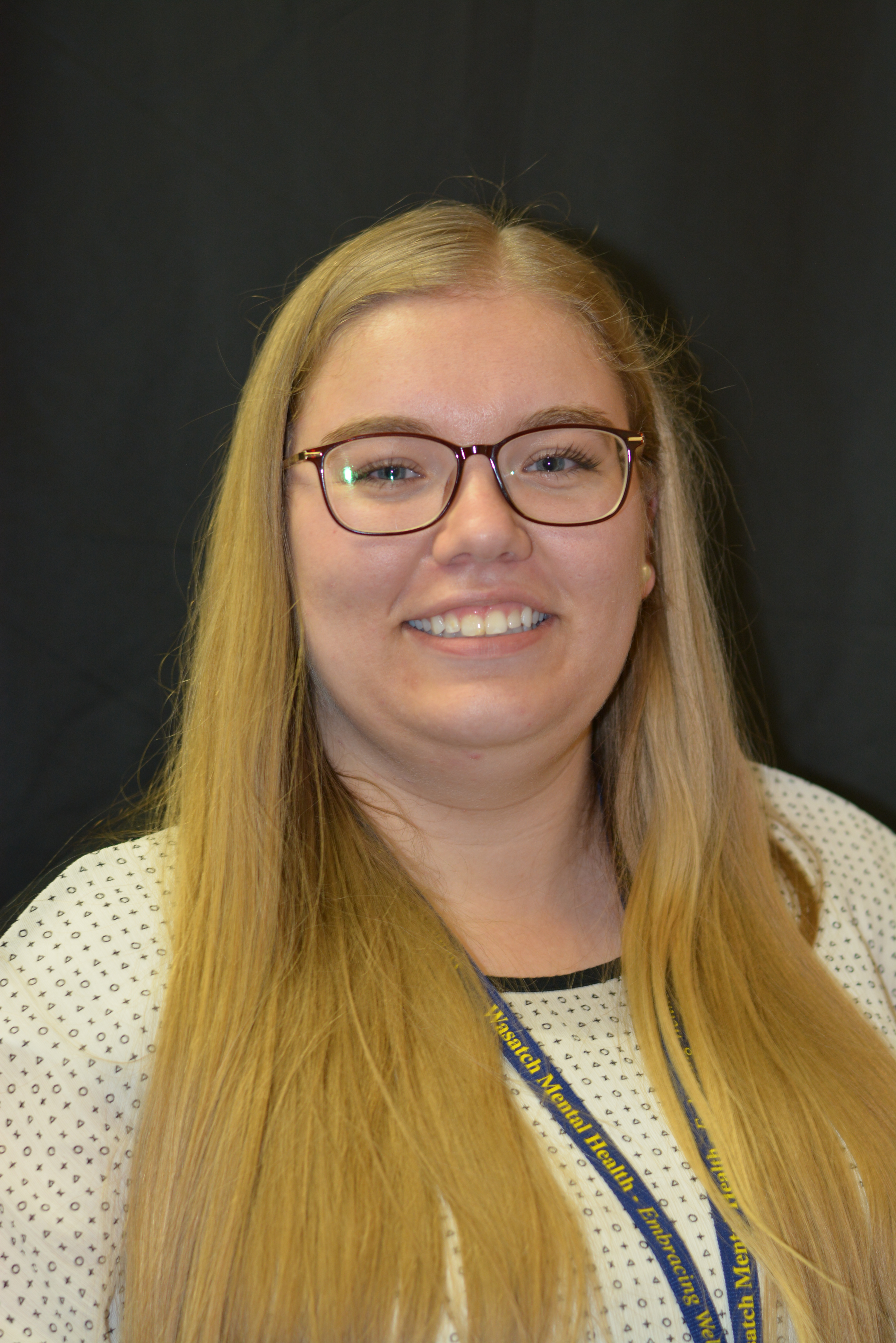 Katie Matthews, Case Manager. Katie Matthews graduated from Utah Valley University with a B.S. in Family Science. She began college studying music, but quickly discovered that she loved working with and helping people in difficult situations and those with mental illness. She has previously worked with the Strengthening Families Program at UVU and the Center for Women and Children in Crisis. She is working on her SSW licensure.
Katie loves reading and spending time with her husband and their two cats