Bryant Jenks, LMFT (He/Him) is the Program Manager over School Based Services, PREP Team, and the Bridge Program. He is a Crisis Intervention Team (CIT) Regional Coordinator helping law enforcement improve their skills on how they deal with mental health situations in the community. When he is able to do therapy, Bryant specializes in doing in-home Family Therapy using experiential activities, solution-focused therapy, cognitive behavioral therapy, and behavioral therapy techniques. Bryant is TBRI-informed.
Bryant enjoys running, sports, camping, and fishing.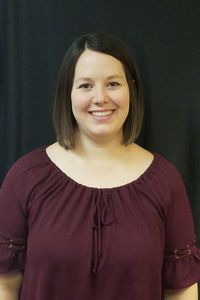 Erin Awerkamp, LCSW (She/Her) is the supervising therapist over the PREP and Bridge teams. She completed her graduate training at the University of Utah and has previous experience in both outpatient and residential settings. She specializes in EMDR, CBTp, DBT, ACT and suicide assessments. She has experience working with people of all ages (7-65, so far) and a variety of diagnoses including comorbid diagnoses. Erin provides client centered therapy focusing on the client's goals and their preferred way to approach therapy.
Erin is married with three children and loves to play games with her family. Her current favorite games are Breath of the Wild on the switch and Splendor board game. She loves to spend time outside gardening, camping, and running around the playground.
Dr. Mack Whitehead, DO. (He/Him) Dr. Whitehead attended medical school in Denver, Colorado after which he completed psychiatry residency training in Charlotte, NC. He has specific interests in helping those who may experience reality different from others, such as with psychosis. As a resident, he was the psychiatrist and clinical director for a first episode psychosis team in Charlotte, NC. He looks forward to working with the PREP team and taking the best aspects of his experience with both teams to continue to grow and develop the treatment of individuals with first episode psychosis here in Utah County. He has experience working closely with the patient and family to find the best options available to alleviate suffering and promote understanding and healing for all involved.
Brent Laney, OTDR/L (He/Him). Brent Graduated with a Bachelors in psychology at California State University, Chico. He then became a psychosocial rehabilitation provider in Las Vegas, Nevada, where he worked with people of all ages and many different diagnoses for 6 years. Brent then moved to Texas and completed his doctorate in occupational therapy at Baylor University. Brent has a desire to help others improve their daily functioning, achieve their goals, and live meaningful and purposeful lives.
Brent is married and has two young children. He enjoys reading, coloring, and doing jigsaw puzzles with his kids. Brent and his wife enjoy hiking, fishing, and cooking together.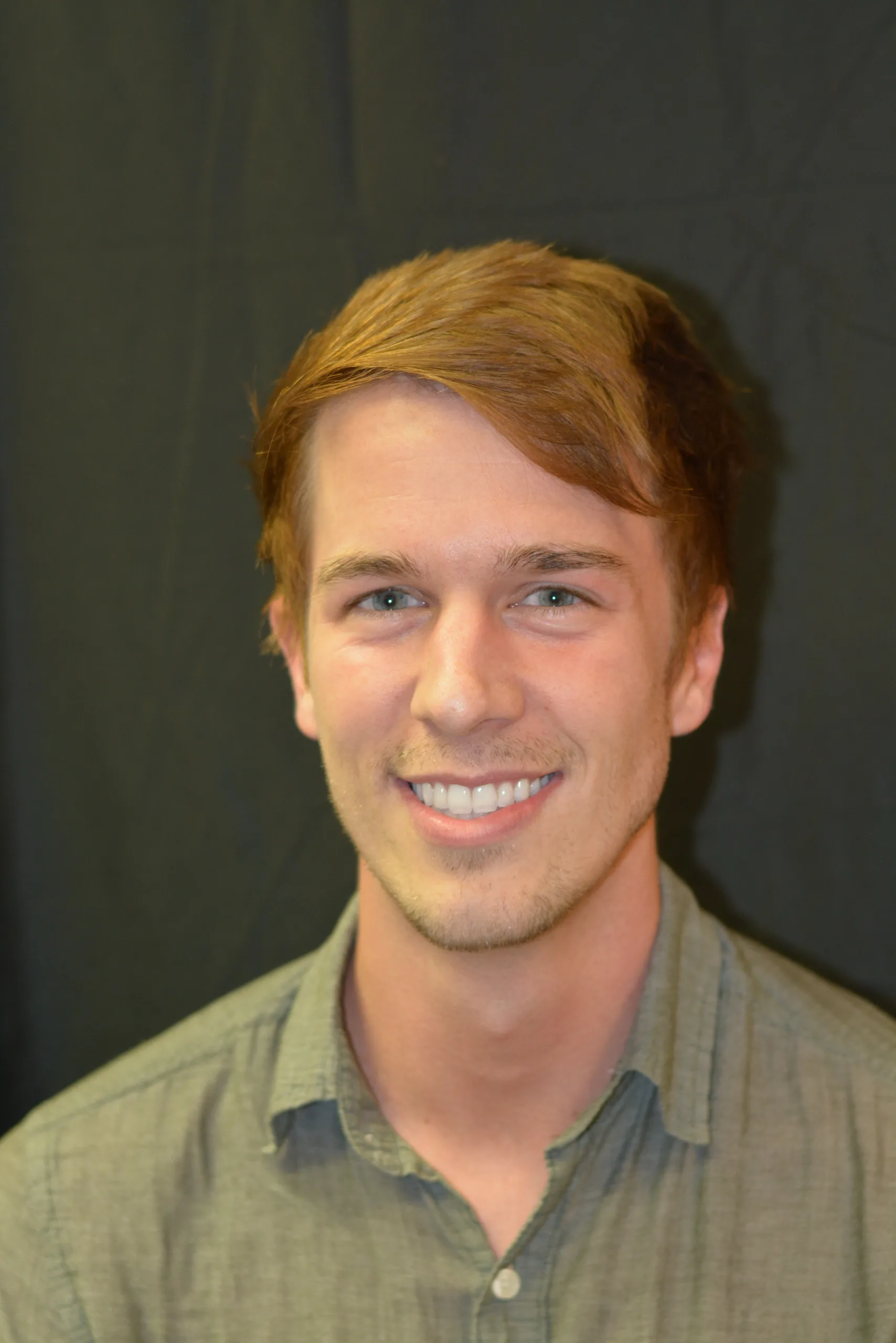 Gavin Telford, LCSW (He/Him). Gavin graduated from the University of Utah with his masters degree in Social Work and has been working with the PREP team since 2018. His work history includes working as a coordinator for Utah's Strengthening Families program for two years. He worked as a social worker for Alpine School District, primarily working with adolescents. He also spent time working with Wasatch Behavioral Health as a therapist for Vantage Point working with the youth there.
Gavin looks forward to continue helping clients work toward their mental health goals, and meet the individual and family needs of those in his community.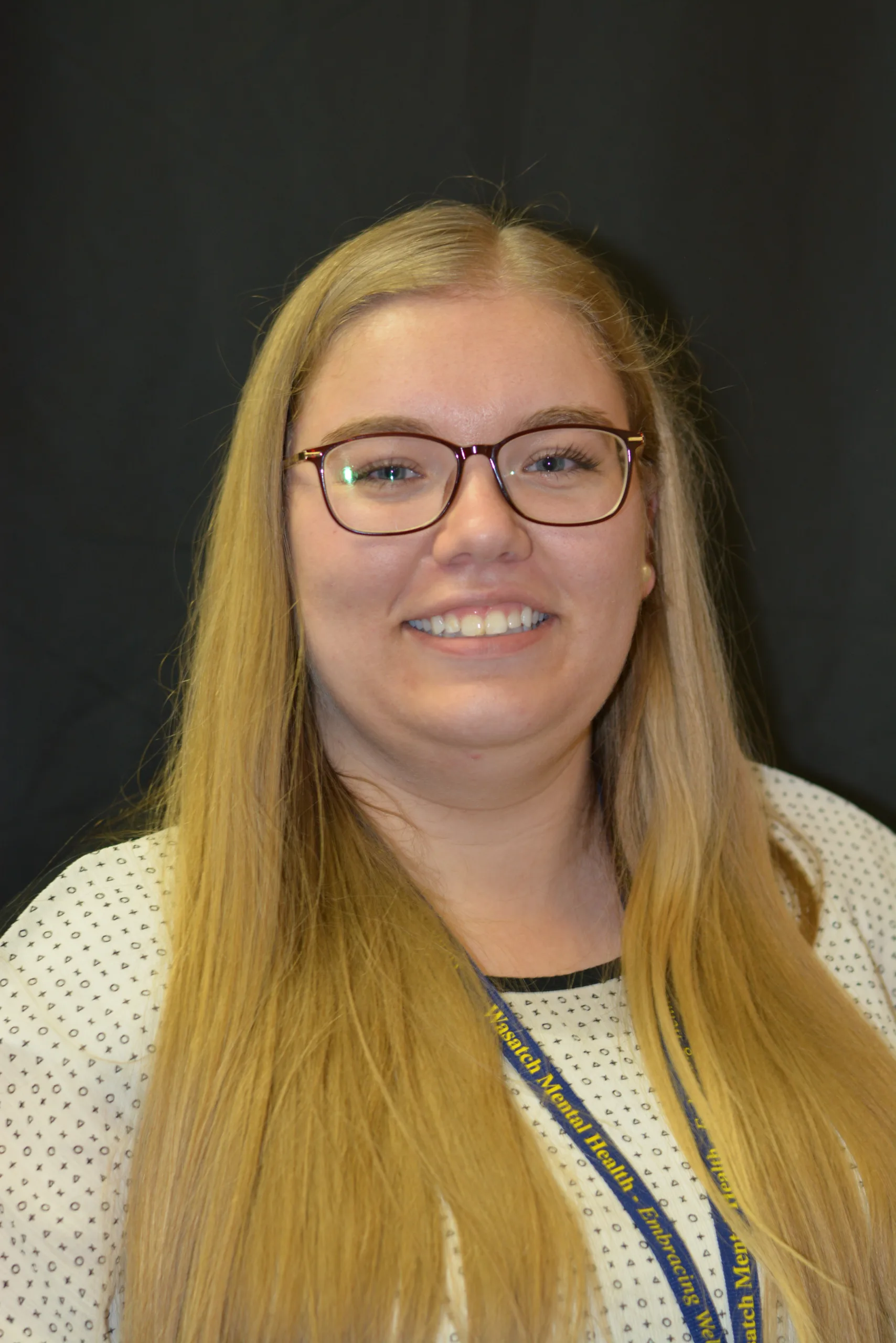 Katie Hokanson, SSW. (She/Her) Katie graduated from Utah Valley University with a B.S. in Family Science and has been working with the PREP Team since 2019. Before joining the PREP Team, she worked with the Strengthening Families Program at UVU and the Center for Women and Children in Crisis. She has recently returned to school and is in the Master's of Social Work program at the University of Utah. She also speaks Spanish.
Katie enjoys listening to music and podcasts while taking drives through the canyons and relaxing with her two cats.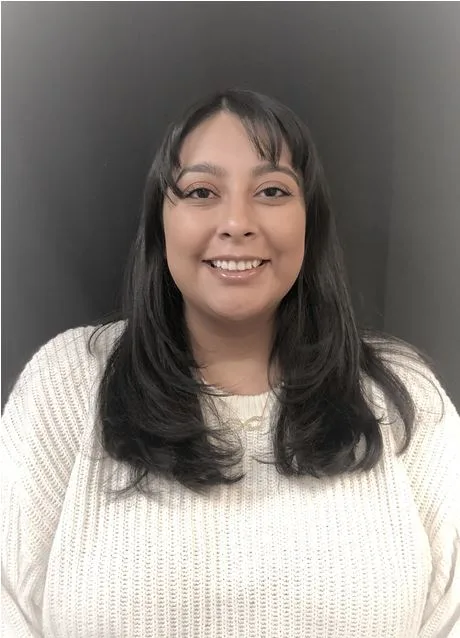 Jenifer Gonzalez, SSW (She/Her). Jenifer graduated from Utah Valley University with a Bachelor's in Social Work. She completed her internship at South Franklin Community Center where she managed children's programs. She enjoyed her time working with the youth and the Latino population. She has previously worked with Division of Children and Family Services. She also speaks Spanish.
Jenifer likes to listening to music, podcasts, and traveling. She enjoys spending time with her loved ones.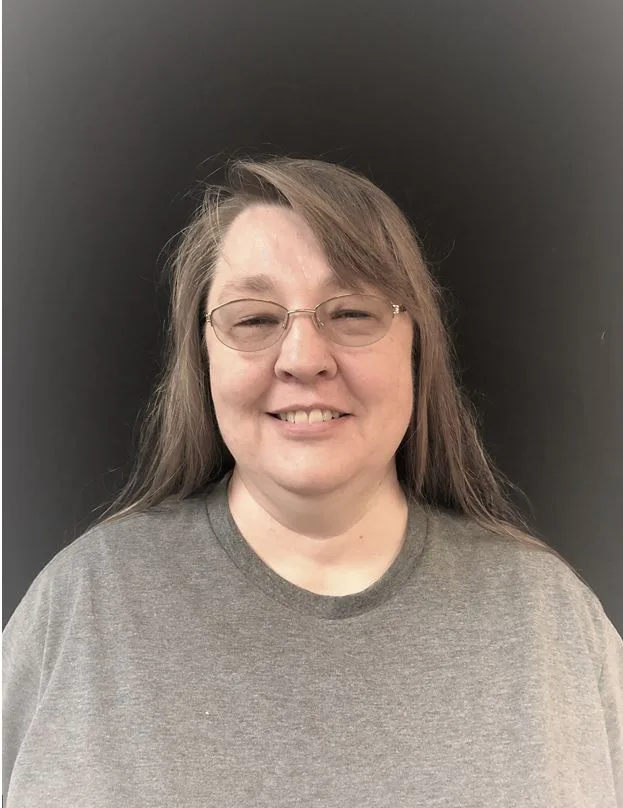 Carrie Browning, B.S., CPSS (She/Her). Carrie graduated from Utah Valley University with her Bachelors of Science, is a Certified Peer Support Specialist, and Certified Family Peer Support Specialist. She was a volunteer advocate for children who were victims of crime and has also worked with youth as a reading tutor. She has always had a passion for helping those in need. Carrie enjoys reading, writing poetry, and playing volleyball.
Peer support specialists are people with lived experience who have been through situations similar to those they support. They have been successful in recovery and have firsthand knowledge of the healing process. Carrie is able to provide mentorship to both clients and their families while navigating the challenges of mental health.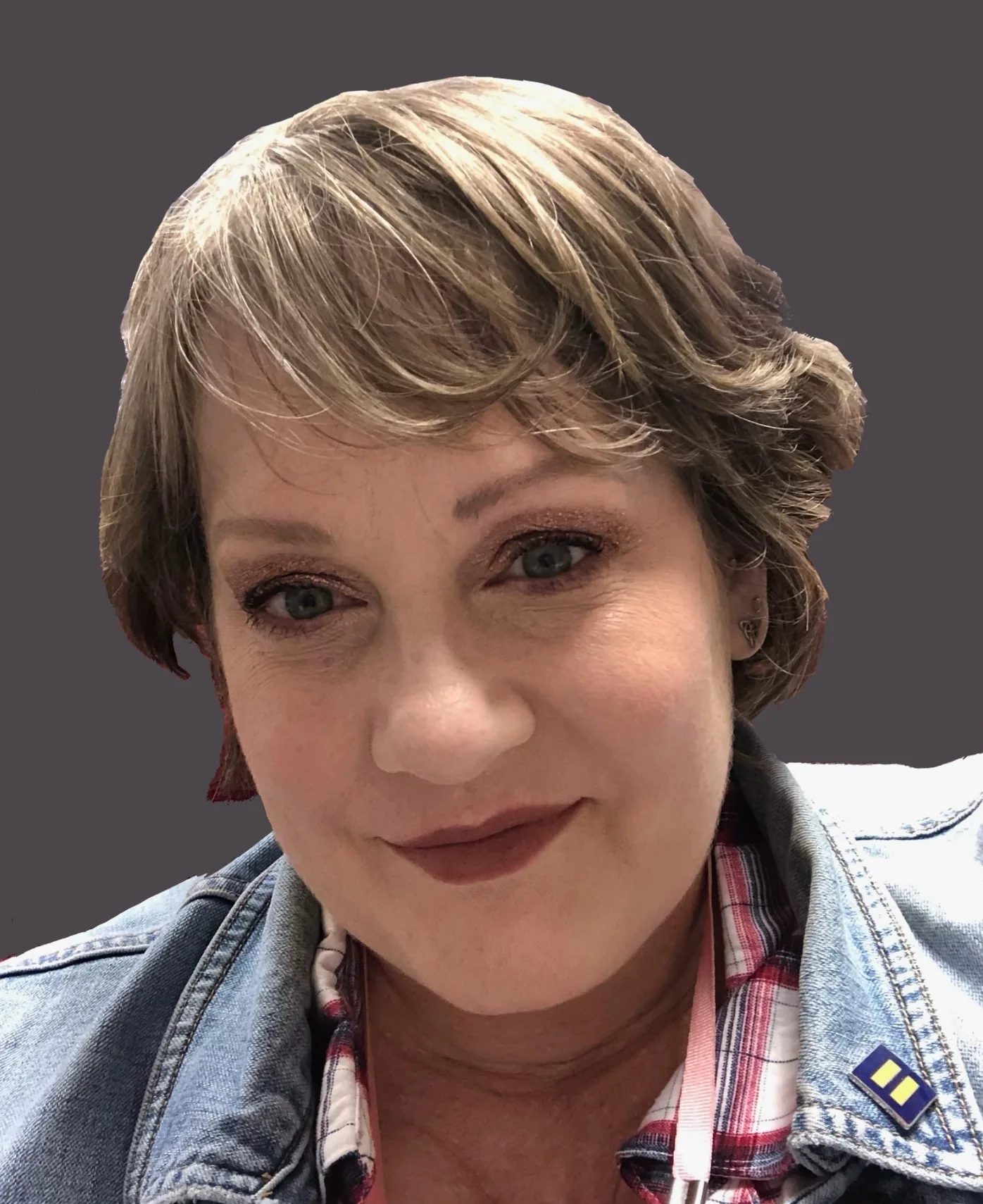 Jean Ockey, LCSW (She/Her). Jean is a therapist on the PREP team. She received her Master's Degree in Social Work from Utah State University and has prior experience in substance abuse treatment in a correctional setting, working in hospice, working with the seriously and persistently mentally ill, and outpatient therapy with both adults and children. Jean utilizes a strengths based, client centered approach using a variety of evidence based therapeutic modalities based on the individual client's needs. She has specialized training in trauma informed treatment, EMDR, and clinical yoga. Both EMDR and clinical yoga reflect Jean's commitment to holistic treatment and healing. Jean has a passion for learning and uses that passion to stay current on what therapeutic modalities will best help her clients.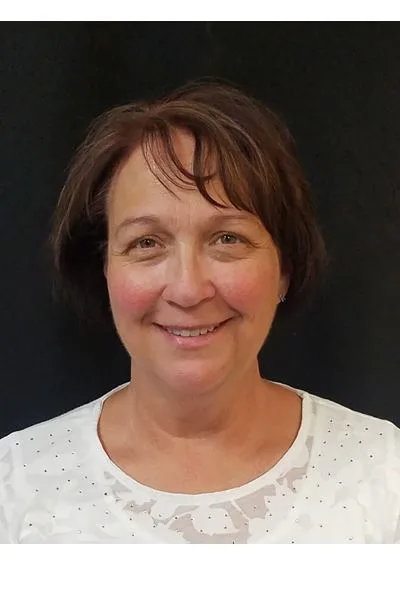 Suzette Kimball, RN (She/Her). Suzette is a registered nurse who received her degree from UVU in 2009. She has worked as a bedside nurse, a nurse case manager and an Assistant Director of Nursing in a skilled nursing facility. She has been a behavioral health nurse for 8 years.
Suzette has been a lifelong resident of Utah. She loves spending time with her family which includes 15 grandchildren.