WBH  UA Lab
151 South University Ave., Suite 1200
Provo, Utah 84601           
            Lab Phone: 385-268-5041
            UA Color Hotline: 385-268-5002
  Hours:
Monday-Friday:  8:00 am -6:00 pm MST
Saturday-Sunday:  9:00 am – 12:00 pm MST
Holidays:  9:00 am – 12:00 pm MST
---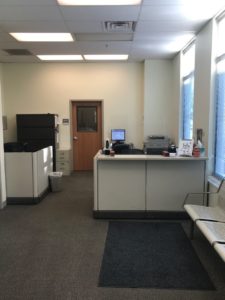 ---
FEES:
Drug screening is $21 per test.
Clients that wish to receive independent confirmation of a positive test by an outside laboratory through gas chromatography or mass spectroscopy will be responsible to pay $40 for confirmation if it is also positive.
*All urine collections are observed by a technician of the same gender.
*Please end all cell phone calls and silence your phone before coming to the UA Lab
---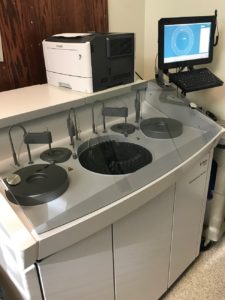 What We Do:
The focus of the Wasatch Behavioral Health UA Lab (Urinalysis) is to assist you as you progress through your individualized Recovery Plan. At the lab, we perform drug screening primarily through an immunoassay technique. This process assists our therapists and case managers to provide you with the best possible treatment.
**"An immunoassay technique is a way of testing that uses an antibody to determine the amount of a specific substance in a sample, most commonly urine."
---
Your Responsibilities:
You will be placed into the best treatment program for you and assigned a color after your assessment. After receiving a color, it is your responsibility to call in to the UA Color Hotline every day to see if your color has been called.
If your color is called for that day, you must come in and produce a sample during our business hours (8:00 am-6:00 pm MST Monday-Friday or 9:00 am to Noon on Saturdays-Sundays-Holidays). If you do not come in during the day when your color is called, you will be marked as a "did not produce" and your case manager will be notified.
All colors are called at random. Colors are called EVERY DAY, including weekends and holidays. You are responsible for calling in daily to see if your color has been called.
Notice:
We do not do UA testing for anyone that is not enrolled in one of our programs. For example, we do not test for workers compensation, job/educational applications, or for lawsuit purposes.
Clients need to go through the assessment process and be enrolled in one of our treatment programs and assigned a color before coming to the UA Lab.
---
UA  Color Hotline:     (385) 268-5002
---